The OTHER Lighthouse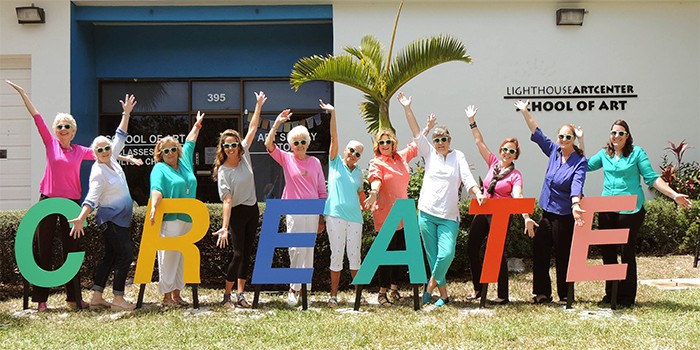 JUPITER, FL – November 3, 2017 – Around these parts, whenever you hear the word "Lighthouse," the first thought that usually pops into your mind is the town's landmark that towers over the Jupiter Inlet. Notwithstanding, there is another "Lighthouse" that has also made a significant impact in the Jupiter-Tequesta community for over 50 years: The Lighthouse ArtCenter.
Founded in 1964 by a group of eight artists and Christopher Norton, the son of the founders of the West Palm Beach's Norton Museum of Art, the Lighthouse ArtCenter is a cultural staple that enriches the lives of visitors and students. The Lighthouse ArtCenter features multiple galleries, a school of art, a gift shop, and an art supply store.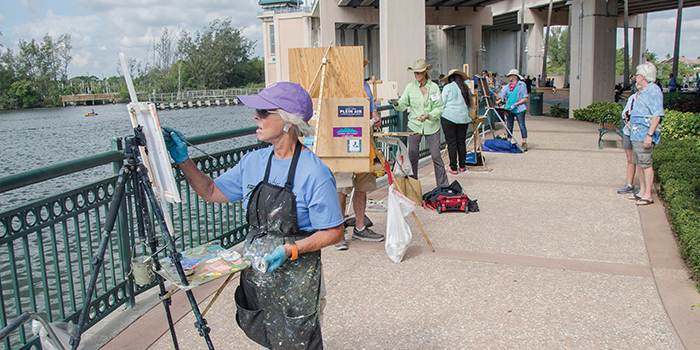 "Art inspires; it's fun; it's engaging; it opens up a world of creative possibilities, and more importantly, it's for everybody," says Nancy Politsch, executive director of the Lighthouse ArtCenter. "Whether you're young or old, experienced or not—we welcome everyone. We are a place where people can learn something new, experience unique exhibitions and enjoy our many special events."
Their school of art offers classes and workshops for children and adults, beginner through professional levels in painting, drawing, ceramics, jewelry design, photography, portrait and figure instruction, sculpture, and much more. Classes are taught by outstanding professional artists, and special needs classes are also offered for adults and children.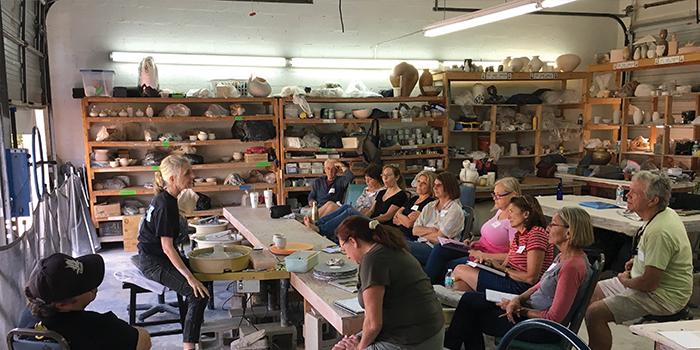 The Lighthouse ArtCenter's School of Art offers classes and workshops for children and adults, beginner through professional levels in painting, drawing, ceramics
"Our classes and workshops are great because they allow people to challenge themselves creatively and, at the same time, make new friends, discover a community of artists, and learn from top professional artists," points out Politsch.
In addition to their gallery and school of art, the ArtCenter also hosts their summer ArtCamp. The ArtCamp, which runs weekly during the summer months, is offered to children ages six through 12 who learn about art history while exploring different art techniques and create their own drawings, paintings, and sculptures. Scholarships for the ArtCamp are offered to children in need. Along the same lines, the ArtCenter's community outreach program, ArtReach, takes educational art experiences to underserved populations and communities.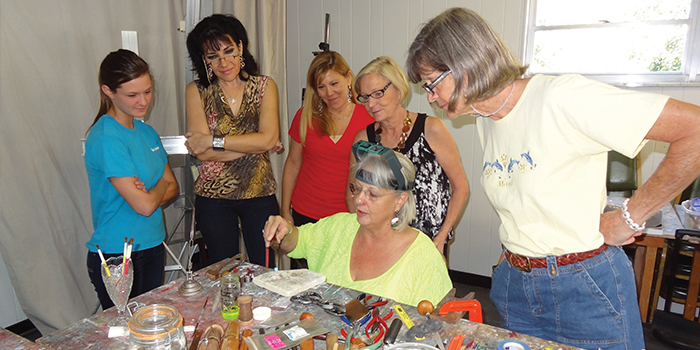 Be sure to visit The Lighthouse Art Center located at 373 Tequesta Drive in Tequesta and check out their exhibition, "Elegant Threads: Wearable Art and Surface Design," running from November 2nd to December 9th, 2017.
"Those who haven't visited this lighthouse should definitely come check us out and discover the world that inspires and engages the imagination. The ArtCenter is a place for the whole family to create, have new experiences, make new friends, and have fun!" concludes Nancy Politsch.