Art Season of Newsted
Art Season of Newsted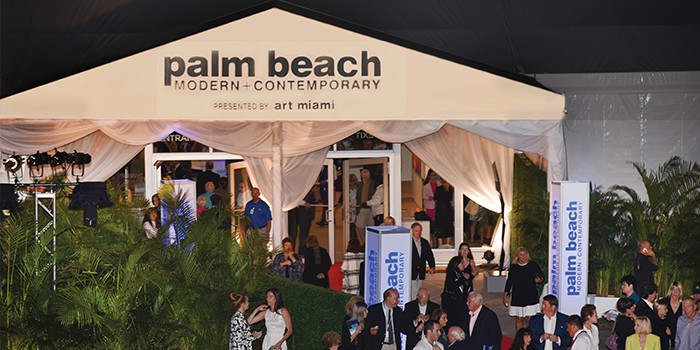 JUPITER, FL – November 3, 2017 – Cultural experiences are prevalent in South Florida's bloodline with a wide range of opportunities that include visual and performing arts, and the fall and winter seasons are no exceptions to that trend… scratch that; to that lifestyle.
During this time, world-renowned musician and painter Jason Newsted (who graces our cover) will showcase his art at the Palm Beach Cultural Council (PBCC) and participate in numerous cultural events in Palm Beach County and South Florida, including art fairs such as Palm Beach Modern + Contemporary (PBM+C). His art exhibit, "RAWK," has been curated by Nick Korniloff, owner and founder of PBM+C. Furthermore, a portion of the proceeds that will come from these events will benefit charitable organizations such as the Perry J. Cohen Foundation (PJCF) and Little Kids Rock.

Palm Beach Modern + Contemporary Art Fair

Coming on its second year, the PBM+C, presented by Art Miami LLC and sponsored by the City of West Palm Beach, is already an internationally recognized contemporary and modern art fair. On its inauguration last year, PBM+C saw over 17,500 attendees that included prestigious art collectors, advisors, connoisseurs, celebrities, and notable museum professional admire works on display from renowned artists such as Pablo Picasso, Andy Warhol, Keith Haring, and Josef Albers over the fair's four-day course. This year, Newsted will join several artists of this caliber in what is expected to be a banner event, running from January 11th to the 14th, 2018.
"In a year, the event has quickly established itself as the highest quality Modern and Contemporary Fair that has taken place Palm Beach County in the last decade," says Korniloff. "The fair featuring dealers from around the world that showcased the finest works from the 20th and 21st centuries."
The fair is the eighth in the Art Miami group, the most successful of which are Art Miami and Wynwood where Newsted will also be exhibiting on December 5th through the 10th, 2017 and February 15th through the 19th, 2018; respectively.

Exhibition at the Palm Beach Cultural Council, Main Gallery + Special Musical Events
Starting on December 1st, 2017, Newsted will be showcasing his "RAWK" art exhibit at the Main Gallery of the PBCC. The exhibition will run until February 3rd, 2018.
In conjunction with the launch of Newsted's art exhibit, his band, Jason Newsted & The Chophouse Band will play on opening night, December 1st at the Council's Lake Worth location. The band will also play a second show on January 12th, 2018 at the PBCC. To get tickets for the event, please contact PBCC's Marlon Foster at (561) 472-3338.
In addition to benefitting the PJCF and Little Kids Rock, the proceeds from ticket sales will go to benefit the PBCC's artist and musician services programs and arts advocacy and education. Rena Blades, president and chief executive officer of the PBCC, is elated about Newsted's involvement with the PBCC and praises Korniloff for being the facilitator for the former Metallica bassist's art to take center stage in Florida.
"Nick's ability to connect art and philanthropy in meaningful ways aligns perfectly with the Cultural Council's mission. Nick is drawing attention to this gifted artist, by featuring Jason Newsted Palm Beach Modern + Contemporary, and making his art accessible to the public via the Cultural Council exhibition," says Blades. "This exemplifies how community partnerships can nurture artists while expanding access to art and culture and doing good. We are very excited to feature Jason Newsted's art and music during the Cultural Council's 40th anniversary season."

---
See the Business Behind the Story

Lake Worth, Florida, United States | 5614723334, email us
Art Season of Newsted