Jupiter Medical Center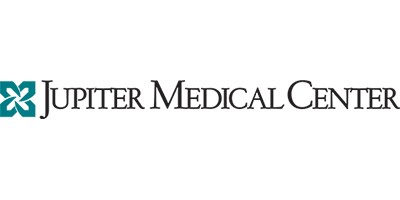 Founded in 1979, Jupiter Medical Center has approximately 1,600 team members, 615 physicians and 640 volunteers. The Medical Center consistently performs in the top 10 percent of hospitals for patient quality and satisfaction. Jupiter Medical Center is a not-for-profit 327-bed regional medical center consisting of 207 private acute-care hospital beds and 120 long-term care, sub-acute rehabilitation and Hospice beds. We are reimagining how to restore the community's health and wellness. Award-winning physicians, world-class partnerships and innovative techniques and technology enable Jupiter Medical Center to provide a broad range of services with specialty concentrations in cardiology, oncology, imaging, orthopedics and spine, digestive health, emergency services, lung and thoracic, women's health, weight management and men's health.
While helping people who are sick and injured is a major focus, at Jupiter Medical Center we believe it is just as important to invest in the long-term health of local residents by providing access to health and wellness programs.
These services are intended to help people who are not facing an immediate medical need but would like to improve their overall health and stay fit. Programs include everything from personal training to massage therapy. We also host group fitness classes and nutrition coaching services.
At Jupiter Medical Center, our Auxiliary (volunteers) provide invaluable support to patients, visitors and team members. Over 700 volunteers comprise our Auxiliary and come in all shapes, sizes and ages. They share a common desire to touch people's lives and make a difference by contributing to the community in which they live and prosper.
National Quality Rating
Jupiter Medical Center has earned the highest rating in the region for quality of care.

DONATING:
With your generous support, Jupiter Medical Center will provide innovative, life-giving care for generations to come! Every gift counts. Help us raise the funds needed to meet the region's growing demand for critical health services such as oncology, advanced cardiac care, expanded pediatric services and comprehensive stroke care to name a few. Your generous gift will help support cutting-edge care for patients and their families.
Click here to give to the Jupiter Medical Center Foundation.
Learn More About Our Quality & Safety
Company Tags & Service Areas
United States
Florida
Jupiter
33458
Address:

1240 S Old Dixie Hwy




Jupiter

,

Florida

33458




United States

Phone:

561.263.2234
Jupiter Medical Center