Jupiter Florida Hotel Guide
Jupiter Florida Hotel Guide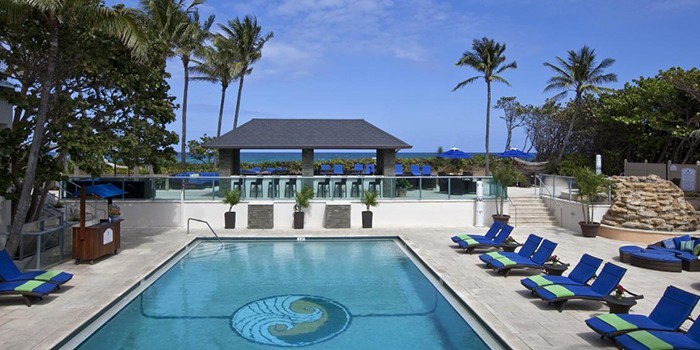 Jupiter, Florida is known for our outdoor attractions – whether it is lounging on our white sandy beaches, sailing on the Intracoastal Waterway, adventure on the miles of hikeable trails, or playing on one of our world-class golf courses – after a long day of fun in the sun, rest and relaxation are in order. This comprehensive guide to Jupiter's resorts and hotels will help you find your home-away-from-home.
Jupiter Florida Hotel Information and Reviews

The lodging options in Jupiter, Florida are world-class – visitors and locals alike enjoy their amenities. Just as the attractions here are wide-ranging, so too are the services offered by Jupiter's resorts and hotels. From romantic views of the Atlantic to convenient comfort located within the biotech corridor, there is a form of lodging to fit all needs – you just need to know where to look.

Fortunately, we've got you covered.

Jupiter's hotels offer so much more than just a room. There are spas in which to relax. There are restaurants and bars offering fine food and drinks to match any need from cocktails with that special someone to a business dinner with clients. And, the locals know that the happy hours in Jupiter hotels cannot be beat. With stunning views and awesome deals, our resorts draw crowds from around the globe and the neighborhood.

And speaking of the neighborhood, maybe you will want to prolong you stay. We don't blame you. There are several corporate and extended stay lodging options here in Jupiter – some that even fit the funky beach town vibe.

Perhaps you are planning a wedding, a corporate event, or some other type of celebration? Of course our Jupiter hotels provide the perfect backdrop to your special occasion – be it beachside or clubhouse.

Whether you are here for a few days or a few months, this comprehensive guide to our resorts and hotels will help you find your home-away-from-home InJupiter.
Jupiter Florida Hotel Videos
---
877-815-4227

Jupiter

,

Florida

(561) 748-5252

Jupiter

,

Florida

(561) 776-2700

Jupiter

,

Florida

5617479085

Jupiter

,

Florida
Jupiter Florida Hotel Guide