Jupiter FL's Premiere Beauty Salon
Jupiter FL's Premiere Beauty Salon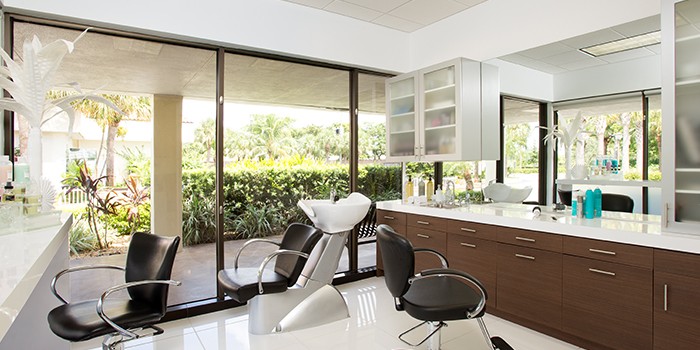 A SUITE SALON
A new look can work wonders for your outlook on life – a new hair color, a new cut, and suddenly, the world seems brighter. You pamper everyone else in your life, but do you take the time to take care of yourself? Sometimes all it takes is a new nail color or a massage but those moments that you spend taking care of you are an important investment in your own well-being.

When we need to put an extra polish on our outlook, we head to A Suite Salon. More than the average salon, A Suite Salon is comprised of a series of professional suites – rather than the traditional stations found in a standard salon. This means that each stylist or massage therapist or esthetician has his or her own private studio. It is a haven of complete and total relaxation.
RELATED Elegance Within Reach, An Organized Closet Leads to Peace of Mind, Local Favorites , What's Local?
"We opened our first location in Stuart in 2007, and it proved to be so popular, that we now have a total of 14, nationwide," says Dominic Santacaterina, the owner and operator. "Each suite starts out with high-end equipment, decorated in light, soft colors. It is up to the stylist to decorate and personalize it – making it into their own studio."
And we aren't the only ones who love it.
According to Santacaterina, several of the stylists working in his first location have been renting their suites since the location opened. Now that's longevity.
We visit the Jupiter location.
For more information, contact A Suite Salon: 351 South U.S. Highway 1, Unit 101, Jupiter, FL 33477, (561) 203-1676; www.asuitesalon.com.
Contact Details
Name:
Email: Email Us
Phone No: (561) 203-1676
Jupiter FL's Premiere Beauty Salon