An Organized Closet Leads to Peace of Mind
An Organized Closet Leads to Peace of Mind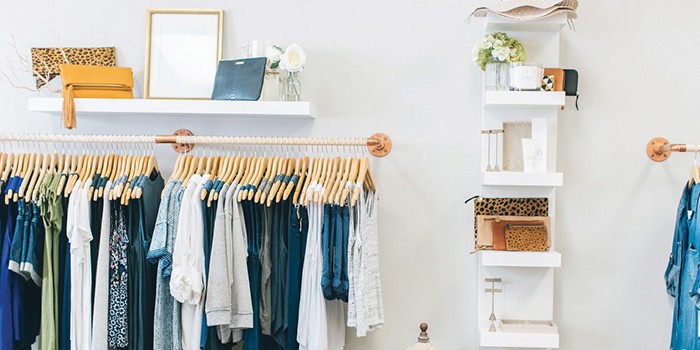 MARSTON BOUTIQUE
An organized closet leads to peace of mind, and, if correctly edited, the excuse for a shopping trip, at least in our books. Fortunately, here in Jupiter there is a store that can help both de-clutter your closet and then re-stock it – Marston Boutique.

Offering the "Closet Edit," owner Katrina Aronson has designed the service to help her clients create their own style stories. Her philosophy behind creating the style editing service was a desire to help clients "Be the best version of yourself. It is that simple. Wear what really feels like you, but dress for who you really want to be."
RELATED Elegance Within Reach, Achieving Self-Care Balance
The process for the service is a fashionista's dream come true. After an initial phone conversation, Aronson or one of her trained stylists, will arrive at your home for two hours of one-on-one time, including a full closet clean out and reorganization. Purged pieces are replaced with pieces from the Marston Boutique that have been chosen based on the initial consultation. The Marston consultants also provide a "wish list" of suggested items to complete your perfect closet. "We help you bring together a perfect closet using pieces that you already own and mixing in new pieces from the store or pieces that have been specially sourced for you," Aronson explains. Additionally, the Marston team helps you donate or sell your unwanted pieces. It is like having a fashion fairy godmother.
Of course, you can always drop into the Boutique itself. Aronson's philosophy of "Being the best version of yourself" is on full display in the beautifully curated racks and cases. She presides over a beautiful selection of clothing, accessories, and gifts in a mixed range of price points. At Marston Boutique there is truly something for any sensibility.
Whether you are in the mood for a richly scented candle or a gorgeous new outfit, Marston Boutique always has something tempting in stock. There is even a carefully curated section for the littlest ladies as Aronson stocks beautiful children's clothing for ages 0 to 6.
For more information, contact Marston Boutique: 1200 Town Center Drive, Ste. 121, Jupiter, FL 33458, (561) 619-5286; www.shopmarston.com

Contact Details
Name:
Email: Email Us
Phone No: 561-619-5286
---
See the Business Behind the Story
Jupiter, Florida, United States | 561.619.5286, email us
An Organized Closet Leads to Peace of Mind