Detailed Design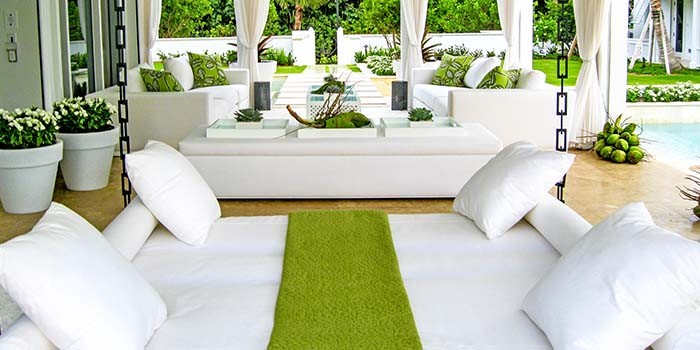 JUPITER, FL – October 30, 2017 – Close your eyes and imagine designing your dream home. From the cashmere blanket that lays sensually across your Belgian Linen sofa to the Holly Hunt crystal chandelier hanging over your grass cloth wrapped dining room table to the plush silk carpet you sink your feet into after a long day, the possibilities are endless. Now imagine being able to design hundreds of dream homes for celebrities and select homeowners across the country, sounds like quite the lifestyle, right? Interior designer and Jupiter local, Angela Reynolds, has done just that with the drive of her passion, worldly-experiences, and charismatic personality for the past 23 years.
"I always knew I wanted to be an interior designer," says Angela. "It's all I have ever done."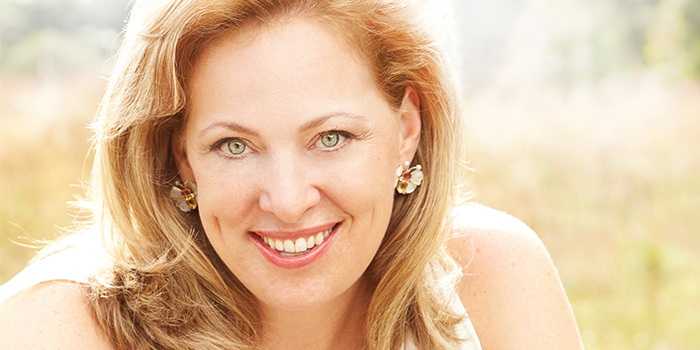 Angela Reynolds, owner and founder of Angela Reynolds Designs
Beginning her journey while pursuing her bachelor's degree in art history at American University, Angela had always dreamt of being in the design and art world. While working for an English woman who owned a company creating custom tassels and trimmings, she recognized Angela's talent for style and design and urged her to attend the prestigious Inchbald School of Design in London, Europe's first school for interior design, after her graduation from American University. Taking a leap of faith, Angela pursued her talents and found herself attending Inchbald for the year-long Master's program, all while falling in love with the city around her.
After completing her program, Angela ended up staying for five years where she furthered her love for design and luxury furnishings. Taking her first steps into the industry, she opened her own antique shop/ design studio and designed a chain of up-and-coming restaurants. Shortly after, she began to freelance with private clients, design commercial show homes, and complete a loft building project in only four months. Being an American, she was considered a hot commodity since many Europeans craved the contemporary New York style that was popular at that time. "I like to say my style has a very modern, clean, chic vibe. I want clients to always feel calm and comfortable. It's a universal feeling," says Angela.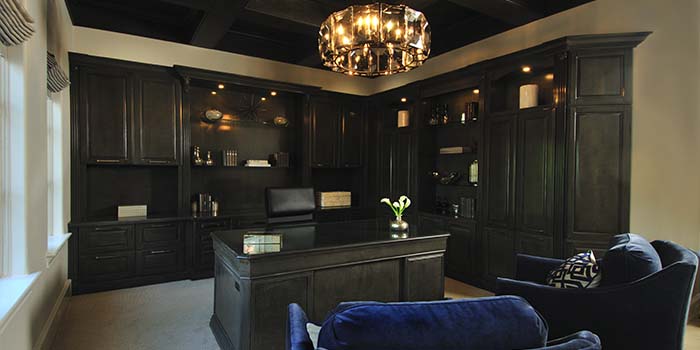 Making her way from "The Old Smoke" across the pond to the Sunshine State, Angela's impressive résumé and variety of knowledge is what landed her first interior design project after returning home; Celine Dion's oceanfront Jupiter Island residence. "It was a gift from God!" laughingly says Angela. "I felt as if it was a connection with my personality. I am different than most designers in that I am very adaptable to the client's needs. Celine was so pleased with the results she had me design her Las Vegas home as well."
Her client portfolio only continued to grow as she started her own company, Angela Reynolds Designs (ARD), in 2007. Projects include Kid Rock's oceanfront home, Elin Nordegren's residence, PGA Tour golfers' homes, clients coming from the North looking to build their second home, as well as permanent Florida residents spanning from Gulf Stream to Jackson Hole. As someone who spent a lot of time growing up in Palm Beach, Angela claims that Jupiter is where she feels the most in-tune when designing.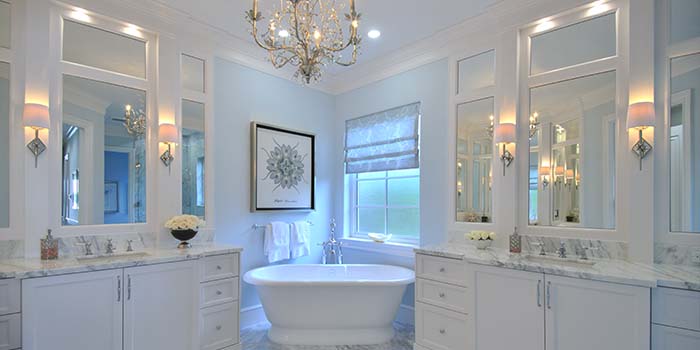 Angela's style of chic interior design radiates in each room from the fixtures to the furnishings

"I love Jupiter. I find that the people are more approachable, easy to work with, and that they get me and I get them. I don't know what it is, but this area is my sweet spot for finding incredible clients."
As a solid team of design professionals with unique credentials, ARD provides a personal experience for homeowners. From picking the tile and plumbing selections, to designing a custom piece of furniture, down to putting blueberries on clients' tables, Angela will personally take care of every detail. She confirms, "When a client calls, they know they are going to get me wholeheartedly."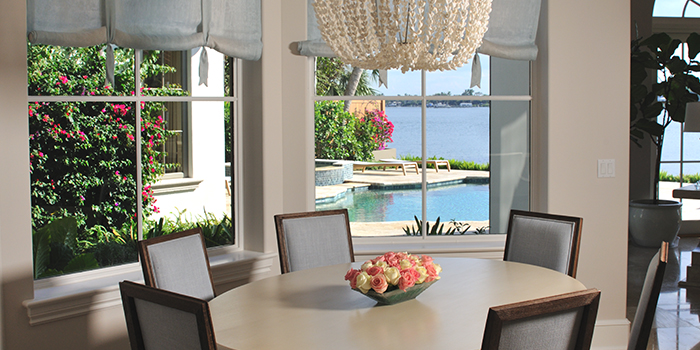 Although her passion lies with design, Angela is a staunch advocate for the improvement of literacy among dyslexic individuals, particularly children. A major reason why she has made it her personal mission to contribute to this cause is her love for her own children, who both have dyslexia. As a co-founder of the non-profit organization The Decoding Literacy, she is a strong supporter of the Wilson Program, a program designed for students in grades two through 12 and adults who have language-based learning disabilities. Angela has found that not many Palm Beach County schools provide the program, which then leaves parents with an unreachable monetary responsibility to provide this specialized education for their kids outside of school. Through her organization, she is determined to change this dynamic in the school system and has raised over $25,000 to provide 600 kids in 7 Palm Beach County schools with the Wilson Program.
Undeniably, Angela radiates a sense of charisma and drive that has proven fruitful throughout her career with her impressive track record. As a veteran of the interior design industry, she knows the ingredients for creating a successful project so that every client can achieve their dream home. Angela says it best, "The project ends when the client is happy."
For more information, please visit www.angelareynolds.com