SpaceKids Global Writing Competition
SpaceKids Global Writing Competition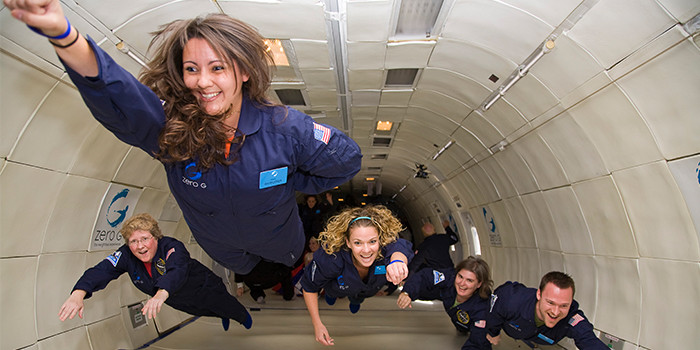 JUPITER, FL – March 7, 2022 – SpaceKids Global, is a Florida-based national nonprofit organization dedicated to educating elementary school-aged children in STEAM+ (science, technology, engineering, art, mathematics, and environment) announced its 2022 National Essay Competition for students aged eight to 12, with the theme of "Why I want to go to Space."
On May 6, 2022, coinciding with National Space Day, two children will be announced as winners based on their essay submissions and will win a ZERO-G Experience ® ($8,200+ value), a one-of-a-kind opportunity to feel true weightlessness without going to space on a specially modified Boeing 727 airplane.
All essay entries should be submitted to info@spacekidsglobal.com by Monday, March 14, 2022 at 5:00 p.m. ET. For more information, visit www.spacekids.global.
InFlorida chatted with astronaut Nicole Stott, about her work with SpaceKids Global and why it's so important for children to learn about science and space.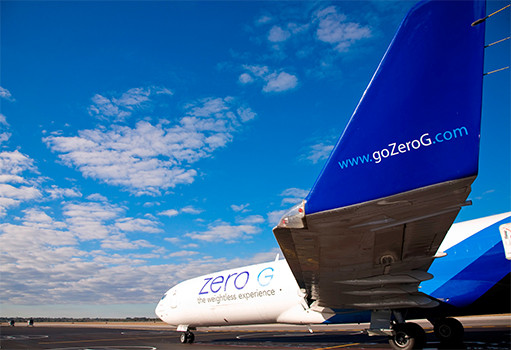 IF: You are a veteran NASA Astronaut with two spaceflights and 104 days as a crewmember on both the International Space Station (ISS) and the Space Shuttle how will your experience help children taking part in SpaceKids Global?

NS: I hope that my participation and experience will help them see that our dreams can come true. That we should keep looking up and be inspired to stay curious and pay attention to the things we enjoy most and let them guide us on a path to using our talents to help make life better for all we share our planetary home with. I think the inspiration of space exploration has an extraordinary power for helping us all think about our futures and that if we all start behaving like crewmates, not passengers, here on Spaceship Earth we can create a future for all life on Earth that's as beautiful as it looks from space.
IF: How did you get involved in the program?
NS: Very thankful for the invitation from Sharon Hagle and her SpaceKids team for including me.
IF: Why is this writing competition a great opportunity for children?
NS: Having them think about why they want to go to space is a big question. There's certainly the excitement for the adventure side of going to space – but my hope is that they will consider the bigger and more important aspects of how everything we do in space is all about improving life on Earth and why that would be an incredible thing to be a part of. And, how even without going to space they can think and write about how the new perspective they would gain from experiencing the view of our home planet from space can open their hearts and minds to the awe and wonder that surrounds them every day right here on Earth.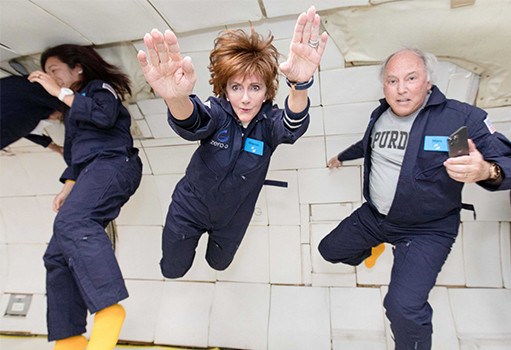 Zero G Flight
SpaceKids Global
IF: Why is it so important for children to get involved in math and science?
NS: I always like to say that we should be encouraging our kids to use their whole brains so they can become the best thinkers and doers and problem solvers. The math and science are an important part of how we solve our most challenging problems – understanding the physics and behavior of our world around us. But balancing that with a creative side is also important – how we communicate the science and math and think more curiously and creatively about those solutions is important too. Which is why an essay challenge like this is such a great thing --- creatively thinking and communicating about something that's based on a lot of math and science too.
IF: Tell us about your book - Back to Earth ~ What Life in Space Taught Me About Our Home Planet - And Our Mission to Protect It.
NS: I wrote this book because I wanted to share the ways we live and work together peacefully and successfully on the International Space Station (ISS) as a model for how we can and should be doing the same together here on Earth. As an international community we have built ISS as a mechanical life support system in space (our spaceship) to mimic as best we can what Earth does for us naturally. As the international crew on the ISS we know that every day, just to survive in that extreme environment of space, we need to understand the condition of our environment inside the space station, of our space station itself, and of the health and well-being of all our crewmates. The same applies to surviving here on Earth --- our planetary home, our spaceship. I hope everyone who reads the book will find their own call to action to accept their critical role as a crewmate, not a passenger, on Spaceship Earth. As a crew, we have the power to create a future for all life on Earth that's as beautiful as it looks from space.
SpaceKids Global Writing Competition