Ain't That Swell
Ain't That Swell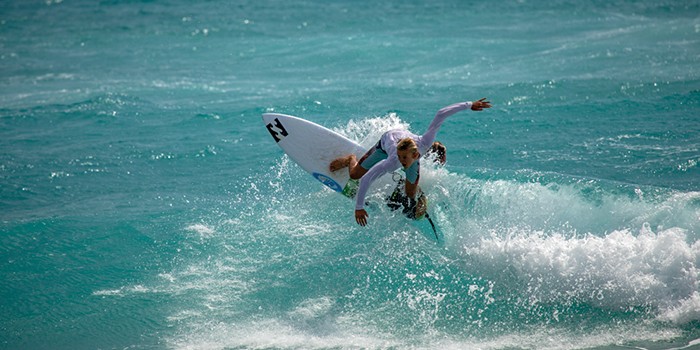 JUPITER, FL – June 27, 2018 – Have you heard about South Florida's hottest surf series?
Now gearing up for the upcoming 2018 season, Eco Pro Surf Series (EPSS) will kick off the competition with the opening event, C4CW Pro, at Ponce Inlet in Volusia County on September 8-9 followed by the Future 6 Pro event at Paradise Beach Park in Melbourne on October 13-14. The season finale and championship, Surfing Florida Museum Pro, will be held at Jupiter Beach on December 8-9.
The EPSS is the brainchild of Jupiter resident Jim Tolliver who is the chairman, Donny Ottofaro of Future 6 Helping Hand who is the vice chairman, and Evan Miller and Patrick Seely of Citizens for Clean Water (C4CW). Together they have created a surf series designed to plan, create, and host family-oriented surfing competitions to stimulate public interest and benefit selected small charities that positively impact the surfing community.

Ain't That Swell