Palm Beach District Surfers Score Big at ESA Regionals Surf Contest
Palm Beach District Surfers Score Big at ESA Regionals Surf Contest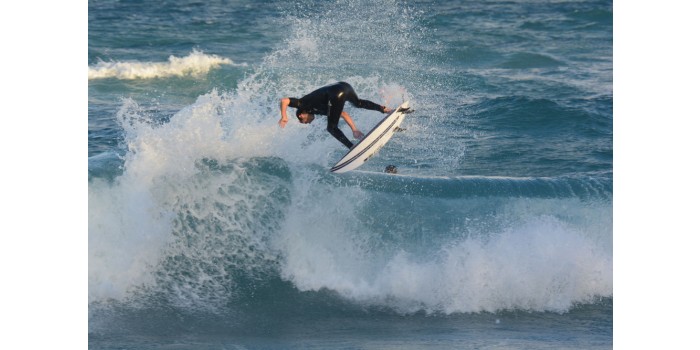 MELBOURNE, FL – June 7, 2017 – The 2017 ESA Regionals were held at Paradise Park in Melbourne Beach, Florida on April 21-23, and the Palm Beach County District team had a great showing once again this season. In fact, several Palm Beach district competitor were finalists in the Adult and Youth divisions. In the Youth division, Jupiter local Sydney Corbett won the girls U-14 while fellow Jupiter local Sara Abbott took third place in the Girls U-14 final. Two of Florida's top upcoming youth surfers Sterling Makish and Kepa Mendia made the Boys U-12 final taking second and fourth place, respectively. NCFL Carl Berger was crowned U-12 champion while Palm Beach district's Chris Caldwell took sixth place in the Junior Men U-18 final and fellow Palm Beacher Faith Patton took sixth place in the Junior Women U-18 final.

Palm Beach County representatives had a stronger showing in the Adult divisions with Bruce Bernstein winning the Grand Legends title. Steve Moldenhower of Central Florida was also a standout taking second place in Grand Legends Shortboard Final and later winning the Legends Longboard title. Jupiter's Phil Harris also had a strong showing, taking second place in Legends longboard and fifth place in the Legends shortboard. Dave "Big Wave" Hoag also took second place in the Legends shortboard final. NCFL's Jay Smith was crowned champion once again in Legends shortboard. In the Men's Shortboard final, Brett Staska and Mike Morrill took third and fourth place, respectively. Brett Staska also won the Men's Longboard title. In the Masters Shortboard Final, Chris Burdine and Leonardo Merchan had a good showing taking second and third place. Darlan Lopes was the lone Palm Beach County district competitor in the Senior Men's final, taking fifth place. Rodney Logan of NCFL was once again crowned Senior Men's champion, followed closely by the "Comeback Kid" Jason Motes of North Florida. Logan and Motes also made the Open's final, taking second and fifth place, respectively.
CJ Garron from St. Augustine was crowned Open's Men's champion this year. CJ also took third place in the Junior Men's final. Jonathon Wallhauser was also a standout at this year's Regionals event, being crowned Junior Men's champion and taking third place in the Open Men's final. Tom O'Brien of New Jersey was crowned SUP champion.
Thank you to Palm Beach district directors Matt Shaw and Keith Modelski for doing an awesome job these past few seasons. Welcome new directors Brett Duff and Brian Craig. Most importantly, to the families, kids, and surfers of Palm Beach County District, always have an awesome time at the ESA SE Regionals event. InJupiter will post ESA Palm Beach County schedule once dates and locations are released. Thank you to ESA SE regional director Pam Hill and head judge Chip Hall for putting on a top-notch event once again for the state of Florida. See everyone this upcoming season. Remember, the surfer having the most fun is always winning.
Stay stoked!!
Photos by Bob Baggett & Steve Cripe.

Palm Beach District Surfers Score Big at ESA Regionals Surf Contest