Mayor of Local Surfing
Mayor of Local Surfing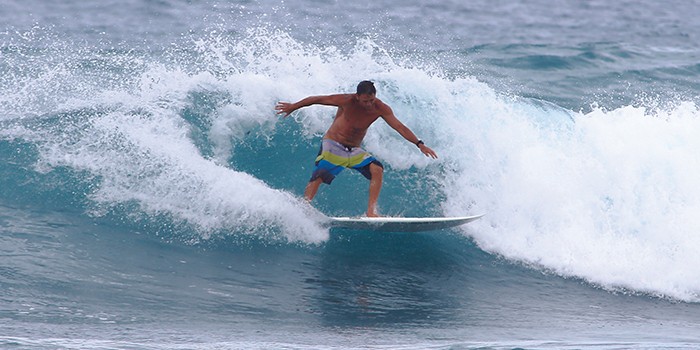 JUPITER, FL – June 27, 2017 –James "Jim" Toliver is a true Jupiter native. Raised in Jupiter, FL. Graduated from Jupiter High School. Jim is best known for his longtime, unofficial role as mayor of local surfing. A term or phrase Jim would never use or acknowledge himself, but after getting to know Jim personally, this is how I would best describe him to someone who hasn't yet met him. Jim Toliver: Mayor of Local Surfing.
Anyone who knows Jim, knows he is far more than a surfing head of state. He is a loving family man with a beautiful fiancé named Karen and a sweet three- year-old daughter named Melia. Jim is deeply driven by a sense of community, leadership, and passion.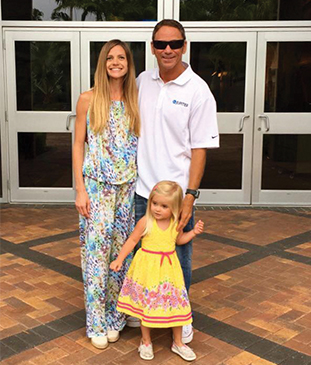 Jim has recently signed on with InJupiter to assist with Editorial Development and Marketing. In the months to come, you can expect to see many stories brought to us by Jim covering the environment, local surfing and sports, musicians, and artists—his most recent being a trip to Puerto Rico to save the beaches.
Aside from contributing to InJupiter, Jim owns and operates JT Pressure Cleaning; a successful small business that provides pressure cleaning and power washing services to commercial, residential, and industrial clients all over the state of Florida for 28 years and counting.
Jim has stayed involved with surfing through competing and winning titles in the Eastern Surfing Association, National Scholastic Surfing Association, East Coast Championships, U.S. Championships, etc.—you could say he is a seasoned veteran. He has met some of the top certified Association of Surfing Professionals (ASP) and International Surfing Association (ISA) judging staff in the nation.
"My experiences working with other ASP now WSL judges has paved the way to give back to the surfing community," says Jim.Turning his passion into action, he and several others are in the process of creating a professional surfing series for the South Florida locals scheduled to begin in the Fall. "Surfing is definitely a way of life," states Jim, and as I have learned first-hand, he is a prime example of just that. William Kimball, Evan Miller, and Jim are the directors of the upcoming surf series, and as conservation advocates, they plan to integrate their love for protecting the local environment into the mix. "We are getting a lot of support from the community and are looking forward to the surf series this upcoming season. The future is bright!" states Jim.
When Jim isn't planning for the surf series or spending time with his family, you will find him at one of our Jupiter beaches riding the waves or holding court with surf locals and legends. Keep your eyes peeled for his stories to come.

Mayor of Local Surfing