Out Of The Blue
Out Of The Blue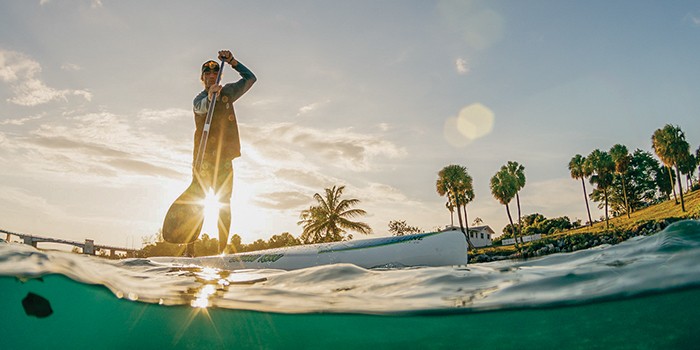 JUPITER, FL – June 27, 2018 – We've said it once and we will say it again; Jupiter is the mothership for all things nautical, natural, and native to the Florida lifestyle. And lucky for us, there is a brand in our tropical town that operates based off those components and makes them available to all: Blueline Surf & Paddle Co. Recognized and loved by many locals and South Florida dwellers, you may wonder how the brand came to be since they are so much more than your typical surf shop.
It all began in 2010 when Jupiter residents, Adam and Kate Whittington, Kim Depasquale, and Matt Arensman, came together to create a one of a kind surf and skate boutique. They realized that there wasn't a Jupiter brand or boutique that provided the best of both worlds or represented the features of the area that people could tie back to our town, and therefore Blueline Surf & Paddle Co. came to fruition.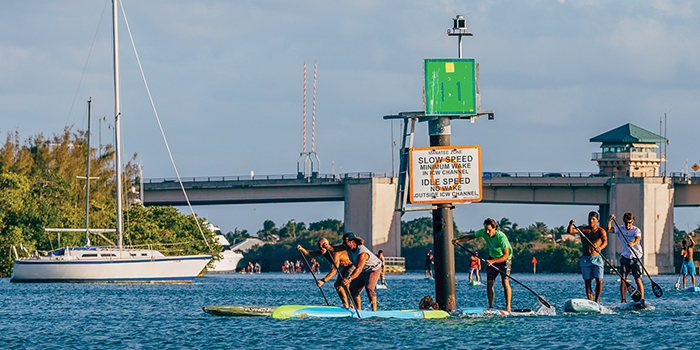 The Blueline brand is all about connecting with the Jupiter lifestyle of playing on the waterand respecting the ecosystem.
Specializing in different aspects of the business, each cultivated their roots from all different walks. Owners Adam and Kate focused on the retail side of the store and brand. Kim, who is now the owner of Breath Salt Yoga, focused on the yoga portion of the company while making relationships within the community. And last but certainly not least, Matt generated the water sports rental program, all together organically creating the Blueline brand from each of their passions.
They felt that it is important to facilitate the opportunity to teach and provide individuals with water and skate activities, as well as proper clothing and equipment to enjoy the water sports and laid-back lifestyle that is inherent to Jupiter.
"Blueline is a true lifestyle store and brand based on everything that the community loves to do in the area: Going paddle boarding, surfing, kayaking on the Intracoastal to see the lighthouse, skating down the beach road, riding mountain bikes, or hanging out with your family at the sandbar. We wanted to create a business that is a one-stop-shop. That is Blueline," states Matt, general manager of Blueline Surf & Paddle Co.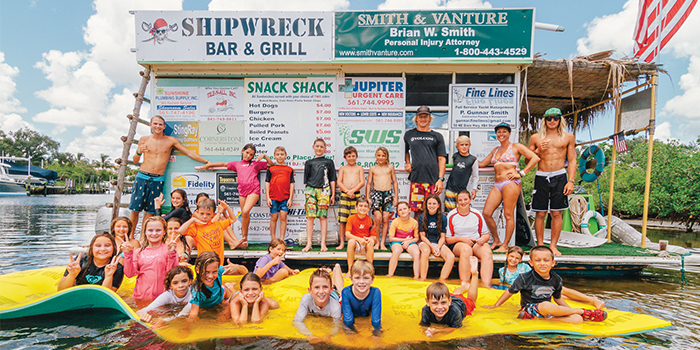 Blueline stays involved with local organizations such as Boy and Girl Scouts by teaching the kids water sports.
The water activities they offer, which take off from Guanabanas restaurant that is located across the street from Blueline include Stand Up Paddleboard (SUP) 101, Yoga On Water (YOW) lead by certified yoga instructors, and Eco Tours, which are private and group tours of a day full of the beauty and wildlife that the Intracoastal Waterway boasts. They also provide paddleboard, double kayaks, and beginner surfboards rentals for individuals to explore the beautiful surroundings.
The boutique sells clothing, sunglasses, beach gear, and accessories for men, women, and children of notable and local brands such as Yeti, Avid, Costa, Patagonia, Boga Paddle Boards, Low Tide Jewelry, and the Blueline brand that they began three years ago.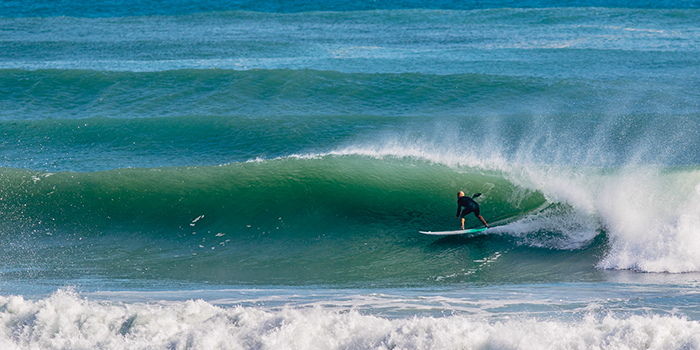 Although Blueline is focused on constantly keeping the store and watersport options hip, progressive, and fun for Jupiter residents and visitors, working with local organizations, such as Surfers for Autism, Crossing for a Cure, Citizens for Clean Water (C4CW), or the Boy and Girl Scouts is imperative to their mission and brand: To live a healthy lifestyle that you enjoy and in order to receive, you must give back.
"We have made it a goal to stay culturally connected with our area. By interacting with your community with staying involved with people and events from green markets to sponsoring local ESA surfing contests to providing giveaways to local charities, we see it as our way of giving back," explains Matt. "How can we expect people to support our brand if we don't support our community and try to make it a better place?"

---
See the Business Behind the Story

Sportswear
Jupiter, Florida, United States | 5617447474, email us
Out Of The Blue