Jupiter Lifeguard Surfing Competition Held at Ocean Cay Park
Jupiter Lifeguard Surfing Competition Held at Ocean Cay Park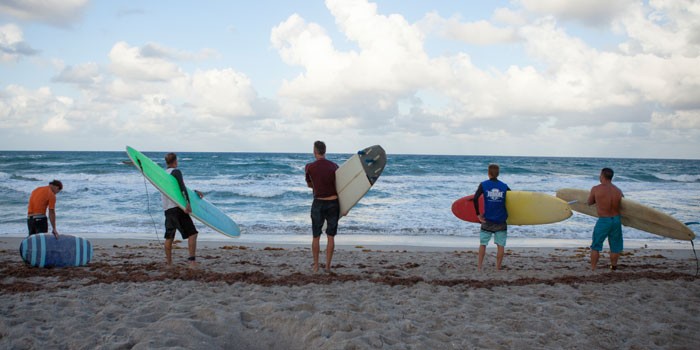 The Lifeguard Surfing Competition is an annual event held in Jupiter, FL hosted by the Palm Beach County Lifeguard Staff. Both male and female competitors came from all over the county to compete in 2-3 ft fun chop and even a bit of rain. Competitors were all PBC lifeguards.
Spectators and lifeguards alike hung in tight during the brief rain. The skies cleared for an awesome event, awards and food at Ocean Cay park afterward.
A big thanks to the event coordinators who were all local PBC lifeguards; Chase Robertson, Hanna Forrest & Phil Harris. Judges were Jim Tolliver, Michael Morrill, Dave Hoag. Another big thanks to the incredible local photographers who so graciously captured the event; Steve Cripe, Bob Bagget, and Bill Davis.
Here are lifeguard results from yesterday's event:
Mens final results:
1. Chase Robertson
2. J.T. Graves
3. Joe Ryan
4. Brian Bowen
5. Rich Andrews
6. Scott Henderson

Longboard:
1. Brian Bowen
2. Joe Ryan
3. Greg Okonski
4. Scott Henderson
5. Michael Ventura
6. Lou Kanitsch
7. Shane Campbell

Womens:
1. Kim Robertson
2. Teale Beckenbach
3. Hanna Forrest
4. Keshia Pinault
5. Sara Williamson
6. Holli Pisarski
More pics available here: https://www.facebook.com/photo.php?fbid=1140913796016927&set=pcb.1140918499349790&type=3&...
Jupiter Lifeguard Surfing Competition Held at Ocean Cay Park