One With The Sky
One With The Sky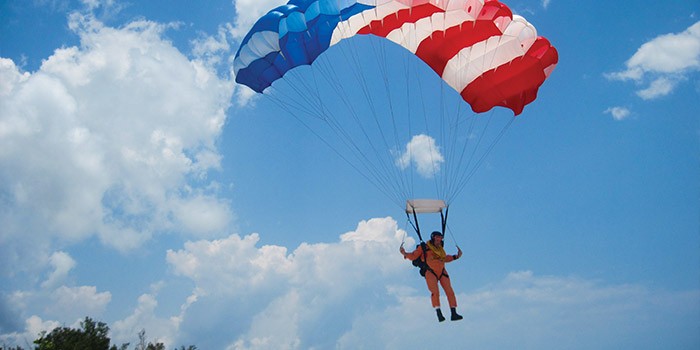 JUPITER, FL – May , 2018 – If you've lived in the Jupiter area for a while, you may have heard about our very own skydiver, Paul Herrick. At 79 years of age, Herrick has been jumping from heights ranging from 700 to 31,000 feet for just over 60 years. For Herrick, it all started when he was a kid during the time of World War II. Herrick would often go to the movies with his family on Saturday afternoons and watch the newsreels of paratroopers jumping out of airplanes.
"I was totally fascinated," Herrick says. "I don't know why." It was that childhood fascination that sparked a lifetime adventure of continuously jumping out of planes and looking down at the world from different heights.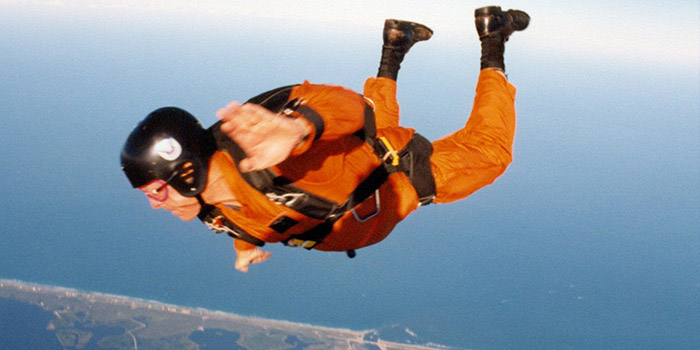 When queried about moments of hesitation, Herrick's second jump came to mind. "I had wanted to jump since I was four, so I made my first jump when I was 18, and I didn't hesitate because I was satisfying a 14-year-long fantasy. But on the second jump you say to yourself 'I did it; I'm still alive; I can still walk around. What the hell am I doing this again for?'"
However, despite that trepidation before his second jump, Herrick never stopped. Now, with over a thousand jumps under his belt, it's safe to say he got over that hesitation.
When Herrick moved to the Jupiter area in 1962 to work for Pratt & Whitney, he brought his love of skydiving with him. Since that time, Herrick has performed numerous jumps that have landed him in the Atlantic Ocean, on local beaches, and even in the Loxahatchee River. When asked what it was about the Jupiter area that he loves so much, Herrick responds, "Jupiter is beautiful no matter where you are. I've been around the world twice and been in 105 countries but there is nowhere else I'd rather live."

One With The Sky