Fishing For A Cure
Fishing For A Cure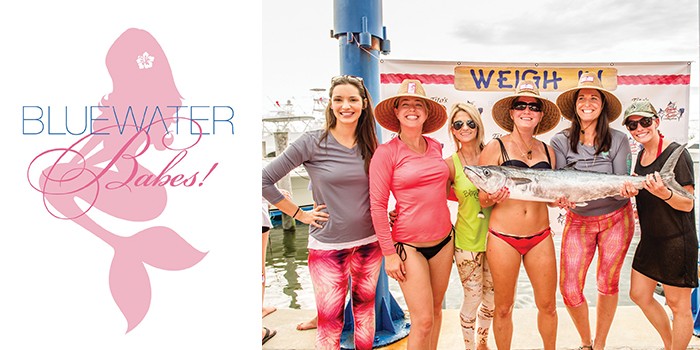 JUPITER, FL – August 28, 2017 – "Cancer sucks." Ever heard that saying before? For those who have been diagnosed and for the loved ones who are there to help and support those individuals, I'm sure you have said it yourselves. Although the circumstances may be unsettling at times, the diagnosis does not stop these survivors from being who they truly are—real, strong women and men who are the definition of fighters. These individuals know the true meaning of how precious life can be and in pursuit to show their gratitude, some create a positive outcome from a not so positive situation. Such pursuits have been shown by an organization called Bluewater Babes (BWB) whose mission is to help local women beat breast and ovarian cancer.
Originated in Jupiter, BWB was started nine years ago by a local, Jennifer McGrath. Driven by her own family members' adversities—her mother who is a two-time survivor of ovarian cancer and sister who is a 16-year breast cancer survivor—she has a passion for helping women in the same circumstances. She has done so through BWB from which the organization generates a financial assistance fund called "Out of the Blue" for diagnosed women in the community and Jupiter's annual fishing tournament and weekend event "Fish for a Cure."
The tournament was founded by Christine Rinker and Jennifer in 2009 with a mission to create an all-female fishing competition that would raise money for the assistance fund, as well as breast and ovarian cancer charities. Approaching the event's ninth year, Jennifer credits their success to all who participate. "I think what makes the event so successful is that for one weekend, no matter where these women are in their lives, they get to feel like rock stars. It is so much more than a fishing tournament, it is a big party that celebrates them and raises money for the cause." From cocktail and costume contests to decorated boats and live music, 2,000 people came out to support and raise over $100,000 for the event last year.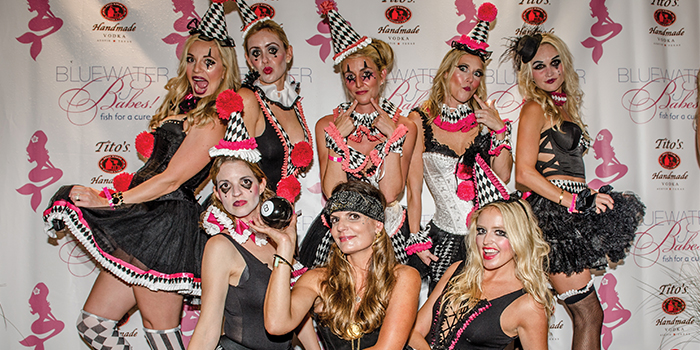 To attest to the event's success is BWB committee member and breast cancer survivor, Lainey Ruskay, who became a part of the organization five years ago as an event coordinator. Having never been personally affected by the cause when she first joined to being diagnosed and beating Stage II breast cancer last year, she is "forever grateful for the support not only financially, but mentally and emotionally from the members of BWB."
As an all weekend event, "Fishing for a Cure" is usually held on the first weekend of October, which typically takes place in the rollover of September into the new month. Jennifer believes it is important to educate the public on why September and October are a significant time to these women and should be known to the world. "The tournament is held during that time because I feel that is very important that I hit both months since ovarian cancer awareness is in September and breast cancer awareness is in October. They roll into one another and it is essential to highlight both causes," states Jennifer.
Due to the fact that more and more young women are being diagnosed with ovarian cancer, as it is one of the most common cancers amongst women, it is important that people are aware of the nature of the beast. And as breast cancer affects one in every 37 women, according to the American Cancer Society, it equally holds significance for women of all ages. With the help of Jennifer, her colleagues, and "Fish for a Cure," more women can become educated on the topic, create bonding relationships, and stay aware of their health for the future.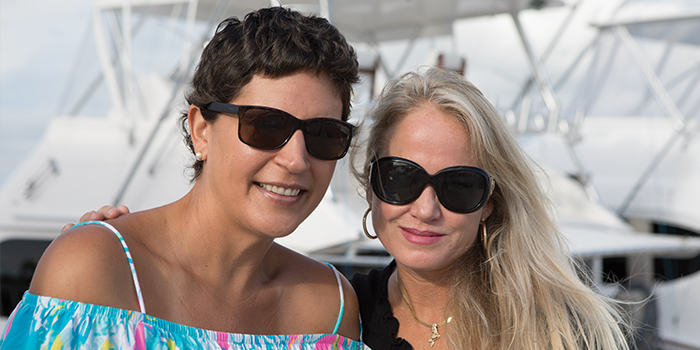 This year's "Fish for a Cure" event will take place on October 6th and 7th at Sailfish Marina and Resort. So grab your bikinis and fishing rods, or simply join the fun and come support one of the most talked about fishing events around!
For those who are interested in entering the tournament, volunteering, or attending the event go to www.fishforacure.com. For those who are interested in donating or registering to become a part of BlueWater Babes, go to www.bluewaterbabes.org.


Fishing For A Cure