A 3,069 Mile Mission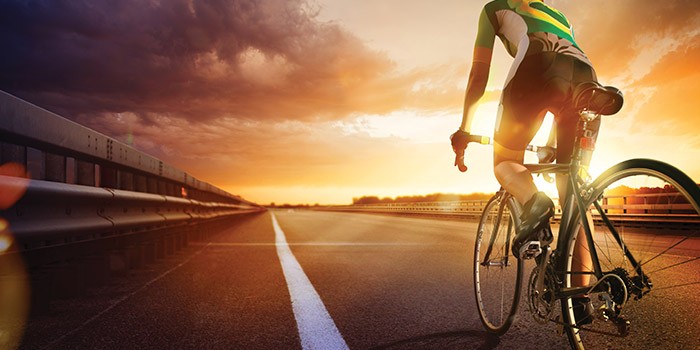 JUPITER, FL – April 30, 2018 – In popular nomenclature, the term "good samaritan" generally applies to charitable individuals who help those in need, regardless if they are dear friends or complete strangers. Good samaritans come in many ways, shapes, and forms. In the following case, the way is fundraising to benefit children's education, the shape is top-of-the-line, cross-country bicycles, and the form is a journey that tests the physical capacity of the greatest of athletes to the limit – these are the constituents of four good samaritans from Juno Beach and Jupiter, Florida. They are Chris Huffman, Chris McCray, Michael Mauger, and Matt Shippee. As a cycling team, they are known as the "The Opportunists"—a fitting name since they will be partaking in a race across the country to raise money for Opportunity Early Childhood Education and Family Center (Opportunity Inc.), a local organization that supports and provides education for underprivileged children.
"The Opportunists are making a large impact on our community by supporting our most precious asset, our children, and helping the children to improve our community as they use their solid educational foundation to become successful adults," says Opportunity Inc.'s Executive Director Ali Eger.
The Opportunists will be taking on the mighty Race Across America (RAAM). Deemed "the world's toughest race" and the World Championship of Ultracycling, RAAM is a 3,069-mile- long grueling competition that starts at Oceanside, CA and ends in Annapolis, MD. This is the competition that cyclists from all around the planet measure up against in terms of endurance and determination; a transcontinental undertaking that pushes its competitors through a taxing campaign that includes 12 states and 170,000 feet of climbing. The competition includes many divisions, from solo to relay teams of up to eight people—"The Opportunists" will be pedaling as a unit, and they will take off from the Pier at Oceanside into the open road at 12 PM PDT on June 16th, 2018.
THE OPPORTUNISTS: (from left to right) Chris Huffman, Chris McCray, Matt Shippee, and Michael Mauger
"Our goal is to get across the country safely and help Opportunity Inc. achieve some of their goals while we are at it," says Huffman, who is the only member of the team to have completed the race once before.
According to Huffman, The Opportunists are using their participation in RAAM to raise funds and awareness for Opportunity Inc. through personal donations and corporate sponsorships, as well as an extensive media campaign that includes social media promotion and a Facebook Live broadcast made possible by a media vehicle that will follow the team throughout their trek to capture showing pre-race, mid-race, and post-race operations, which will subsequently be used as footage for a video documentary. The funds will specifically help finish building the Erin H. Gilmour Early Learning Center, a model school offering early childhood education programs that is being constructed on the corner of Westgate Avenue and Donnel Road in West Palm Beach, FL as this article is being written. There is currently a waiting list of more than 500 children for the school, which, with full enrollment, will facilitate Opportunity Inc. to accommodate 285 students, which is a 300 percent increase of their current capacity.
"The Opportunists are making a large impact on our community by supporting our most precious asset, our children."
Jillian and David Gilmour, the lead donors of Opportunity Inc.'s new Erin H. Gilmour Early Learning Center - whose late daughter the new school is being named for, state:
"This is an exciting development regarding the vital expansion of Opportunity Inc. in Westgate, West Palm Beach and we want to personally invite the community to be a part of this model school from its very beginning. The efforts made by members of our community, like these wonderful and benevolent citizen athletes, represent an investment in Early Childhood Education that will pay economic and social dividends for generations. "Our Passion is their Future," is the Gilmours' mission statement.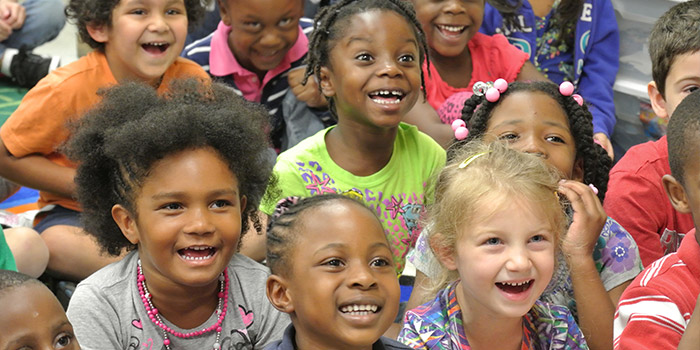 Opportunity Inc. strives to provide underprivileged children with the education they deserve. The new school will be able to accomodate 285 more children, increasing Opportunity Inc.'s current capacity by 300 percent.
The team will be in close contact with the children before, during, and after the race, making it an exciting and educational activity.
"We will do a lot of direct FaceTime calling with them from the van and talk to them about where we are, what we are doing, what the country is like where we are, what we are eating, etc." says Huffman.
So, while the Opportunists attempt a collective feat they will never forget, they will have the motivation of the students at Opportunity Inc. as encouragement to guide them to the finish line.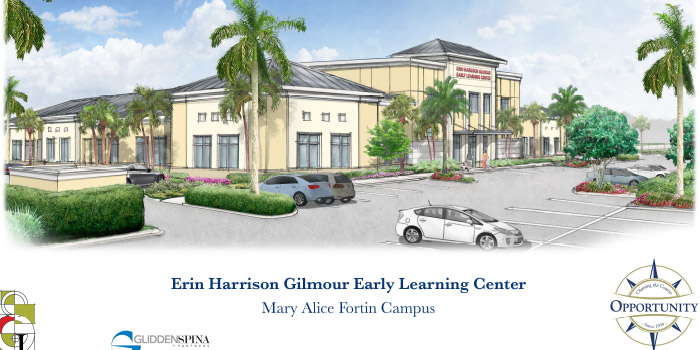 The Erin H. Gilmour Early Learning Center, which was made possible by generous donations and the efforts of the community that includes the Opportunists' odyssey, is currently being constructed
Even though the last day to finish RAAM is slated for Monday, June 25th (nine days after the start of the race), the Opportunists look to complete the race in just over seven days. To conquer this feat, the four members are undergoing build-up training routine and have gone from riding for 200 miles per week in January to 300 miles or longer per week presently. As the competition draws near, the team members cannot hide their excitement.
"I really want to enjoy the event, the people surrounding the event, my teammates, and the scenery across the country, and when finished look back with a smile on my face and say 'Wow, that was a great time and I'm glad I did it,'" notes McCray.
The unofficial slogan to which the four-rider ensemble attaches their team and their mission is "The Opportunists: Exceeding Self-Imposed Limits." Huffman explains that this is a mantra that perfectly captures everything they are trying to accomplish.
"We believe that all of us are capable of doing more than we think we are capable of doing," says Huffman. "Whether that be giving to the charity our time and money or riding a bike for thousands of miles across the country in seven days through heat, winds, mountains, deserts, rain, cold, hail, and even floods," proclaims Huffman. "We can all do things in life that we never thought we were capable of doing if we just put our minds and bodies to it and try."
For more information about The Opportunists, to follow them on their journey, and to make a donation for Opportunity Inc., visit their Facebook page www.facebook.com/The-Opportunists-224633094766306 or www.opportunitypbc.org/raceacrossamerica.
For more information about Opportunity Inc. or to schedule a tour, visit www.opportunitypbc.org.
For more information on RAAM, visit www.raceacrossamerica.org.