Engel & Völkers Jupiter Connects Discerning Individuals with Extraordinary Lifestyles
Engel & Völkers Jupiter Connects Discerning Individuals with Extraordinary Lifestyles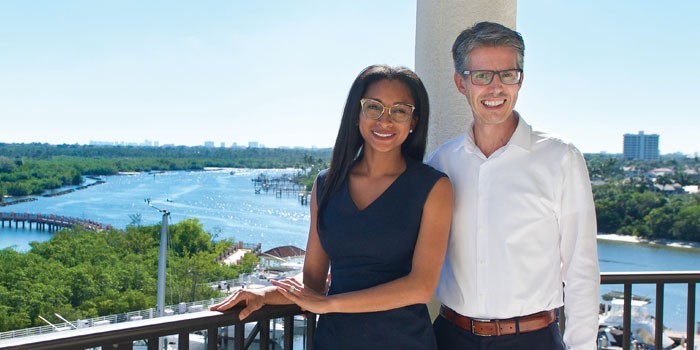 There is something special about living in Jupiter, and if anybody understands that, it is Ken and Kandyce Meierling. The license partners and brokers of luxury real estate firm Engel & Völkers Jupiter have lived around the world­—from Germany and England to Belize and Hong Kong, but they couldn't imagine a better slice of paradise than Jupiter.
Since opening their doors in 1977 as a specialty boutique providing exclusive, high-end real estate services in Hamburg, Germany, Engel & Völkers has become one of the world's leading companies specializing in the sale and letting of premium residential and commercial property, yachts, and private aviation. Engel & Völkers currently operates a global network of over 11,000 real estate professionals in more than 33 countries.
As a former investment banker and advisor to multinational corporations on mergers and acquisitions, Ken Meierling spent many years living and working overseas. "I regularly encountered Engel & Völkers property shops on my travels. The ability to successfully represent clients on an international stage was one of the motivating factors to launch such a strong global brand in Jupiter" Ken says.
"Our people and network make us different," Kandyce explains. "Every individual at Engel & Völkers is driven by a culture of leadership. This is why we don't simply have agents, but rather trusted advisors to guide clients through their home journey. With an Engel & Völkers Advisor, homeowners will be better positioned to benefit from the current international real estate market where a potential buyer could be in Jupiter, the Northeast or come from a neighborhood half a world away."
The Engel & Völkers Jupiter property shop opened in 2008 and is prominently located at the prestigious Jupiter Yacht Club. Over the past 10 years at this location, the Meierlings are conscious of the great successes that they and their advisors have accomplished in meeting the needs of their exclusive clientele, in the sale and acquisition of luxury estates. "Authenticity has never been more important, and we have become a trusted source of real estate market news and trends on a local and global scale." Ken adds.
One of those success stories is the sale of the highest priced residential property on Jupiter Island for $38 million. Not only was the price a record, it only took the Meierlings six months to find a buyer, without ever putting the property on the MLS. "While Jupiter Island has long been the gateway for some of the world's most accomplished, our record-breaking sale put Jupiter Island on the radar as an ultra-high end market, as opposed to a hidden gem that it always has been," Ken says. The Meierlings are currently representing another stunning 5.34-acre oceanfront property on Jupiter Island, known as "Villa La Renaissance", which is listed for $32 million.
In his downtime, Ken enjoys running and competes in half- marathons and marathons. Both Ken and Kandyce take great satisfaction in spending time with their King Charles Cavalier, paddle boarding and good food. Kandyce is even working on her own food and lifestyle blog, called "A Spoonful of Me"
While Ken is a numbers person and loves the "deal-making", to Kandyce, real estate is more than assisting in buying a home. "It's a lifestyle! We go beyond the transaction of properties. We are about helping our clients discover their new home and the new life that awaits them! Luxury is more than an object or property, but rather, the fullness of life that begins and ends the day in the most important space we know: home." •
Engel & Völkers 400 S. US Hwy One, Suite 3, Jupiter, FL 33477 | (561) 744-8488 / Connect with Kandyce Instagram: @kandycemeierling

---
See the Business Behind the Story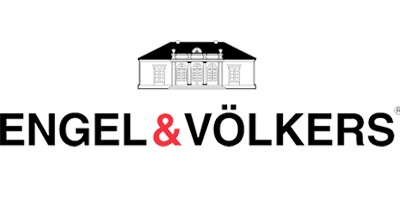 Real Estate Agents & Managers
Jupiter, Florida, United States | 5617448488, email us
Engel & Völkers Jupiter Connects Discerning Individuals with Extraordinary Lifestyles