Plein Air Festival to Kick off in March
Plein Air Festival to Kick off in March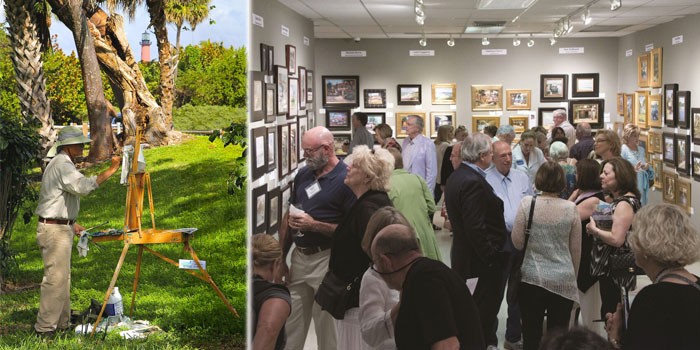 JUPITER, FL – January 2, 2018 – This March, members of the greater Jupiter community will have the opportunity to join 35 award-winning artists, including George Van Hook, Eli Cedrone, and Carl Bretzke, as they compete for prizes and awards in The Lighthouse ArtCenter's Plein Air Festival.
Coming up on its fifth consecutive year, the Plein Air painting event encompasses five days of outdoor art-making in various locations throughout Palm Beach and Martin Counties. Locals, visitors, and art collectors can watch and interact with these world-renowned national and international artists, view the art at the gallery or online through the ArtCenter's website, and then have the opportunity to purchase these original wet paintings.
"Painting 'en plein air' is simply painting outdoors," indicates Jennifer Chaparro, director of communications of the ArtCenter. "The wet paintings are created from what the artist is looking at, and the paintings resonate with people because it reminds them of their favorite spots. It's a snapshot of our area and a visual record of the history of this region."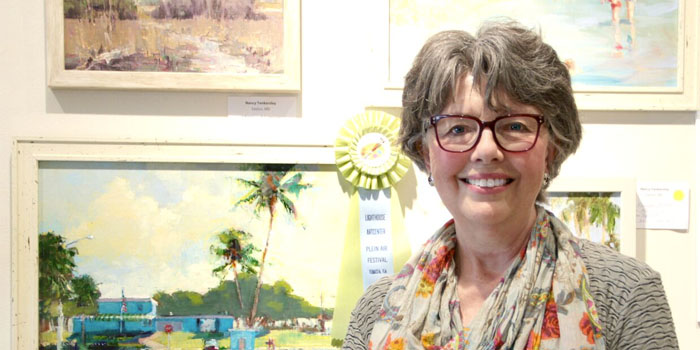 Artist Nancy Tankersley, who was the grand-prize winner of the fourth annual Plein Air event, will be judging the paintings during this year's event.
There will be two pre-festival events at the ArtCenter: The January 18th Third Thursday Reception is "All About Plein Air," and there will also be a Kick-off Party, which is a food-and-wine-pairing event on February 8. The festival will officially begin March 3rd and run through March 11th with plenty of opportunities to view and purchase the fresh paintings. There will be a series of events and workshops during the festival, including a Kids' Paint Out, a Quick Draw challenge, the five-day-long Festival Paint Out with juried artists, and an Artist Meet & Greet. The highlight of the festival will be the VIP Collectors Party and Sale on March 9th, where the paintings produced throughout the five days will be judged by renowned artist and recent grand prize winner of last year's festival, Nancy Tankersley.
"We are fortunate to have such talented artists painting here in Palm Beach and Martin Counties," says Executive Director Nancy Politsch. "We are always excited to learn where these remarkable artists choose to paint in our area and how they interpret and create what we look at every day."
» For more information on the Plein Air Festival and the Lunch & Learn meets, please visit www.lighthousearts.org

---
See the Business Behind the Story

Learn, Grow, Create, Collect
Tequesta, Florida, United States | 561-746-3101, email us
Plein Air Festival to Kick off in March