Musically Inclined
Musically Inclined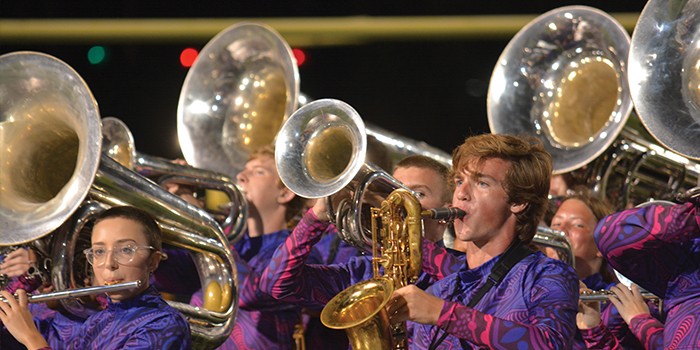 JUPITER, FL – November 3, 2017 – The Spirit of Jupiter (SOJ) performance band showcases our town proudly as the reigning champions of the FMBC State Championship competition for three years in a row. This year, they are heading back to defend their title, as well as battle for a spot at the national level with Bands of America in Alabama. Being invited to such a prestigious competition shows the level of skill and commitment that each and every member ranging from 13 to 18 years of age brings to the team.
"I can truly say that this organization is the most enthusiastic and motivated group I've ever taught," says Andrew Gekoskie, band director of SOJ. "From the students to the parents to the community support, I feel truly blessed to be a part of it."
You can find the SOJ performing for Jupiter High School's football halftime shows, some Friday night home games, local and state competitions, or on the practice field learning rigorous performance routines and memorizing sheets of music that can change at a moment's notice. But it doesn't stop there for the band.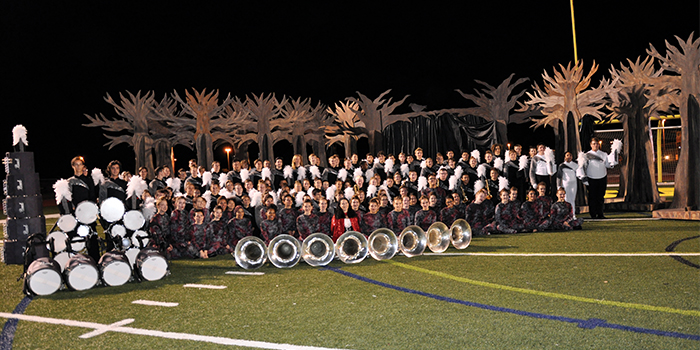 Throughout the year, the team raises money for competition expenses through sponsorships and fundraising. Their largest event is the Christmas tree sale, which occurs every October through November (pick up is in early December) for locals who are looking for their perfect tree and to support a good cause.
The SOJ also showcases the "upper echelon" of marching groups, known as Drum Corps every summer, as well as hosts the Festival of Bands, where many South Florida schools come to compete for a chance to qualify for the FMBC State Finals. This year, on October 28th, SOJ opened the Festival of Bands to the public and invites the Jupiter community to come out and support their fellow musicians.

Musically Inclined