Believe With Me Holds Annual Race Supporting Families of Fallen Soldiers
Believe With Me Holds Annual Race Supporting Families of Fallen Soldiers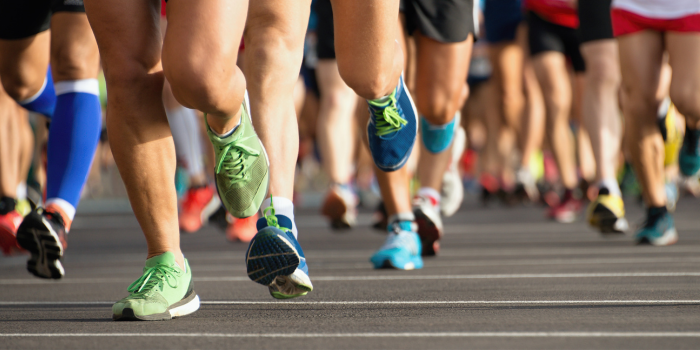 TEQUESTA, FL – May 15, 2023 – Run in honor of those who have made the ultimate sacrifice this Independence Day weekend with Believe With Me. North Palm Beach-based nonprofit, Believe With Me, will hold its seventh annual Freedom 4 Miler on July 4 in Tequesta. Through this annual race, the nonprofit looks to gather the local community in support of families of fallen soldiers, with all proceeds going towards providing their children with Christmas gifts this December. This year, Believe With Me will extend its mission to Tampa also, holding an additional race on July 1.
Founded by North Palm Beach local Lyette Reback, Believe With Me launched in North Palm Beach in 2015 with a mission to provide resources to Gold Star Families: children, spouses and parents of fallen military service members in financial crisis. While the organization leads various fundraising projects year round, its flagship effort falls on Independence Day with the Freedom 4 Miler. For six years, the race has been held in North Palm Beach. After growing a network of supporters and connecting with 25 local Gold Star Families in Tampa Bay, Reback will now bring her annual race to the area in addition to Tequesta, holding two races for the first time.
Kicking off with a Christmas in July theme, the Freedom 4 Miler will be held at Constitution Park on Tuesday, July 4, starting at 7 a.m. Each mile of the race is dedicated to a fallen soldier, featuring a flag-lined course, personal memorabilia and flagrunners leading the way in honor of each service member, with the soldiers' families present. While, proceeds from participant sign ups go towards Christmas gifts for Gold Star Children, those looking to donate can also bring new, unwrapped toys to supply Believe With Me's Gold Star Christmas project on race day. Along with the four-mile race, Believe With Me will hold a Lil' Patriot's 1-Miler Run for kids 12 and under and a Tiny Cadet Cupcake Dash for children five and under. Following their run, tiny cadets will celebrate with sweet treats and a spirited snowball fight.
"As we enter our eighth year serving Gold Star Families all across the country, I could not be more excited to continue our mission in North Palm Beach, as well as expand our footprint across the state," says Reback. "Our mission is to bring the community together through gratitude and respect for those who lost their lives serving in our nation's military and give back to their families that live among us. With an additional race in Tampa added this year, we hope to provide Christmas gifts to more Gold Star Children than ever before."
From heartfelt speeches and acts of service to patriotic activations and sprinting santas, the Freedom 4 Miler will be the most meaningful and memorable four miles Palm Beach locals will run over Independence Day. Adult sign ups start at $50, with child sign ups starting at $15. Runners can also participate virtually for $65. Those interested in running, volunteering or donating can register here.
ABOUT BELIEVE WITH ME:
Founded in North Palm Beach, Florida in 2015 by Lyette Reback, Believe With Me is a nonprofit organization dedicated to providing support and resources to America's Gold Star Families, the families of fallen military service members. Serving all manners of military death, Believe With Me supports families of those Killed In Action, Killed in Training, PTSD Suicide, Service-Connected Illness and Active-Duty Accidents. Believe With Me provides the opportunity for civilians to give back to families of the fallen in tangible ways, with its most notable project being "An American Gold Star Christmas", in which Believe With Me looks to provide 2,500 Gold Star Children with hand-selected gifts from personalized wishlists. Other national fundraising projects include "LemonaiAID Stand for the Fallen", which consists of students and families all across the country hosting LemonAID stands and donating their earnings to Believe With Me over Memorial Day Weekend and "The House That Love Built", where civilians partner with local business to provide home renovations, memorial gardens and mortgage-free homes for Gold Star Parents. Believe With Me also provides benevolence funding for Gold Star Families in financial crisis. Believe With Me's core mission is to "Bring Hope and Help to America's Gold Star Families and Inspire the Next Generation to Live a Life Worthy of Their Sacrifices."
For use by InFlorida.com, Formerly Florida Coast Magazine, Jupiter, FL
Contact Details
Name: Sarah Henriksen
Email: Email Us
Phone No: 407-233-9615
Believe With Me Holds Annual Race Supporting Families of Fallen Soldiers