Full S.T.E.A.M. Ahead at Lighthouse ArtCenter
Full S.T.E.A.M. Ahead at Lighthouse ArtCenter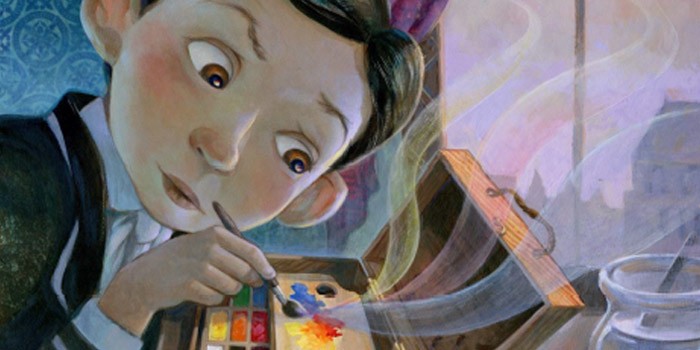 TEQUESTA, FL – June 3, 2018 – Nowhere else in the entire state of Florida will any other gallery or art camp provides the exciting opportunities like those available this summer at Lighthouse ArtCenter in Tequesta, Florida, Full S.T.E.A.M. Ahead Interactive Art Exhibition and Art Camp.

ArtCampers will work in traditional media like clay, paint, and Papier Mache while at the School of Art, but in the gallery, they will create 2D and 3D art projects incorporating Science, Technology, Engineering, Art, and Math. The S. Kent Rockwell Foundation funded a new computer lab using software designed for children by Fab@School Maker Studio (a Peter H. Reynolds company) with help from the Smithsonian, MIT, and Virginia Tech.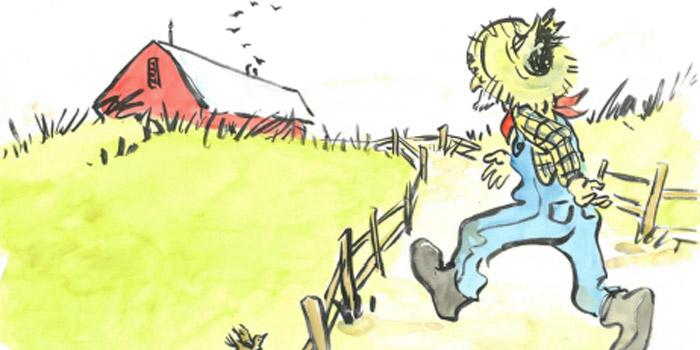 Betsy Lewin, Farmer Brown from Click, Clack, Moo Cows that Type - Caldecott Honor

Ted Lewin - The World's Greatest Elephant - Caldecott Honor, Pepe the Lamplighter

James Ransome, Before Mozart (telling stories) - Coretta Scott King Award, Before She Was Harriett

Five Caldecott award-winning children's author/illustrators are exhibiting 100 original paintings from their best-selling books in the main gallery where the young and young-at-heart will get cozy with the books they love and the beautiful artwork that fills them. Included in this interactive exhibition are, Mary GrandPre (illustrator, Harry Potter), Betsy Lewin (illustrator, Click Clack Moo. Cows that Type), Ted Lewin (illustrator, Pepe the Lamplighter), James Ransome (illustrator, Before She Was Harriet), Judy Schachner (author/illustrator, Skippy Jon Jones) and Tom Casmer, Professor, Ringling School of Art and in the Pop-Up exhibition space.
Some visitors will even have the opportunity to meet one or more of these icons in the children's publishing industry.
ArtCamp scholarships are available for those in need (ages 6 - 12) and volunteer opportunities exist for high school students seeking community service hours for graduation. Please contact Holly Gizzi, Director of Education, for more information holly@lighthousearts.org 561-748-8737
Lighthouse ArtCenter ArtCamp hours: 9:00 a.m. - 3:30 p.m. (aftercare is available)

ArtCamp runs for nine individual weeks, beginning June 4, 2018, ending August 11, 2018, and closed for the week of July 4th.
Judy Schachner, Sarabella's Thinking Cap - 27 weeks NYT Bestselling Author

Tom Casmer, Astronaut- I See What You Mean (Pop-Up Exhibition)

If you go:
Lighthouse ArtCenter Gallery
373 Tequesta Drive
Tequesta, Florida 33469
(561) 746-3101
Hours and admission:
Open Monday- Friday 10 a.m. - 4 p.m.
Saturdays 10 a.m. - 2 p.m.
Gallery admission is waived for all guests during Full S.T.E.A.M. Ahead at Lighthouse ArtCenter
Group Tours/ Field Trips:
Docent accompanied group tours are available for children $3.00 each
Docent accompanied group tours with a make and take art project $5.00 each
The calendar is filling up, please schedule your group tour today; call Sheri (561) 746-3101
Third Thursdays:
The Meyer Law Firm generously sponsors 3rd Thursdays from 5:30 - 7:30 p.m.

Third Thursday admission is waived for all guests during Full S.T.E.A.M. Ahead at Lighthouse

ArtCenter
June 21, 2018, Writing and Illustrating for Children
July 19, 2018, Maltz Jupiter Theatre Youth Touring Program Performance
About The Lighthouse ArtCenter: The Lighthouse ArtCenter is a 501 c (3) nonprofit that has provided uninterrupted arts and cultural programming in the heart of Tequesta for 54 years. The gallery boasts 5,000 square feet of exhibition space where annually over 20,000 guests visit eleven art shows (some of national significance) that are locally produced and curated. The School of Art features 45 faculty members who teach over 2,500 adult students and 700 children (ages 6-12). Seventeen master artists lead workshops throughout the year and the Plein Air Festival is considered one of the best in the entire country. Outreach programs serve seniors as well as children and families who are underserved and economically challenged. Please contact Janeen Mason, Curator, to discuss sponsorship opportunities (561) 746-3101,Janeen@LighthouseArts.org
Contact Details
Name: Janeen Mason
Email: Email Us
Phone No: (561) 746-3101
---
See the Business Behind the Story

Learn, Grow, Create, Collect
Tequesta, Florida, United States | 561-746-3101, email us
Full S.T.E.A.M. Ahead at Lighthouse ArtCenter