Building Your Man Cave
Building Your Man Cave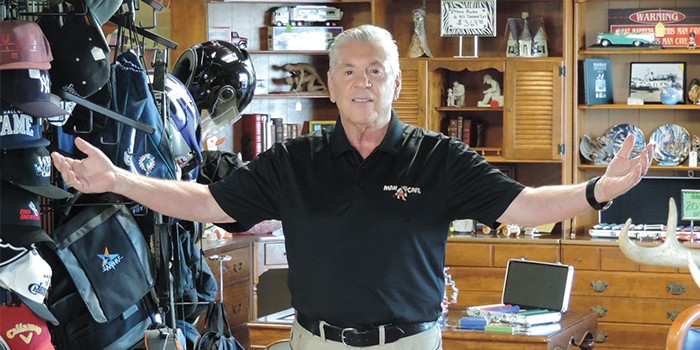 JUPITER, FL – October 31, 2017 – From signature sports memorabilia that includes autographed baseballs and footballs to extremely comfortable pieces of furniture that you see yourself plopping onto at the end of the day; from vintage slot machines to framed Marilyn Monroe posters; from power tools to help craft your latest project to gently worn dress shirts, ties, or sportswear that you can see yourself wearing; there's always a must-have item for men, especially if that item adds to their life or to their very own man cave. There just so happens to be an exclusive store in the Jupiter area that meets that need—the name itself proclaims it so: Man Cave Consignment.
Located on North Dixie Highway, the eclectic store sells and consigns a plethora of distinctive options to suit the tastes for "cavemen" and "cavewomen," for that matter, from all walks of Palm Beach County. The store, which is open Tuesday to Saturday, offers a welcoming environment where potential buyers can browse in a relaxed manner before finding that one item they can't leave without.
"It is an exclusive store for men and catered to what most men like, and for cavewomen to shop for their cavemen," notes Paul Pugliese, owner of Man Cave. "It's all about letting the client come in relaxed to see all that the Man Cave has to offer and that way, he or she hopefully finds something that's right for them."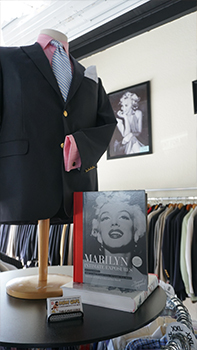 Man Cave Consignment's Paul Pugliese invites you to utilize his store as a museum and browse at your own pace to hopefully leave with an item that will add to your life.
Pugliese, a retired Wall Street investment firm manager, opened the store in 2012 and has since gone through a change of location, as well as a constant spurt in sales growth, working with over 800 consignors that provide merchandise for his store.
"It's great to know that these are items that become of value to someone," Pugliese notes. "It's an ecologically friendly service because we deal exclusively in repurposed men's items, both new and used."
Pugliese claims that Man Cave's popularity and success in North Palm Beach County can be attributed to filling an economic gap between supplier and buyers by taking items in that are supplied to them for consignment and then provide these items at an affordable price. Man Cave even offers decoration services for their customers.
"We hope that our items can help create or add to our customer's man caves – we value client satisfaction," admits Pugliese. "We are happy to lay out plans and execute decorations of certain rooms, tiki huts, and any outdoor or indoor spaces. We want to live up to our name."

Building Your Man Cave