2018 InJupiter Magazine Dining Guide
2018 InJupiter Magazine Dining Guide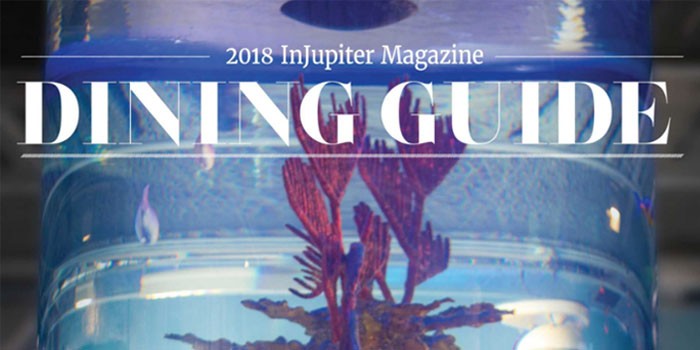 JUPITER, FL – January 7, 2018 – Where to eat? It's a new year and an exciting time for the Jupiter area dining scene. Our 2018 Dining Guide is filled with different options to suit the casual diner and the foodie for any meal of the day. The following spots provide savory cocktails and delectable meals that are sure to tantalize your taste buds. Check them out!
Jumby Bay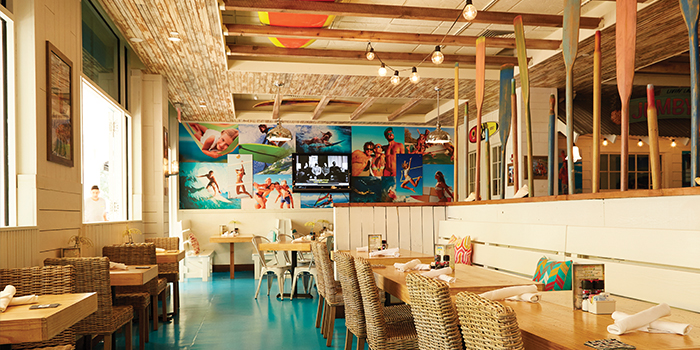 With a menu based off of fresh ingredients that appeals to all taste buds and ages, some of the recently added items on the menu include a sesame seared ahi tuna steak, lobster pasta, and a daily fresh fish bowl blackened over black beans and rice, sliced avocado, lime, and cilantro drizzled with aioli. Obtaining the triple threat of great food, good vibes, and an "Excellent" rating on Zagat, Jumby Bay keeps the people coming back! Open 7 days a week, 11am-2am.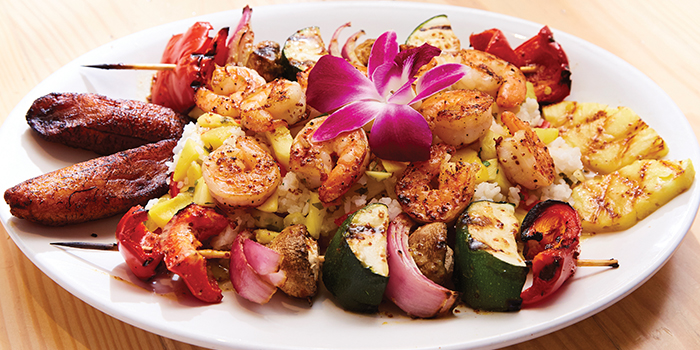 Abacoa Town Center
1203 Town Center Dr. #101 Jupiter, FL 33458
561-630-2030
http://jumbybayislandgrill.com/
McCarthy's Irish Pub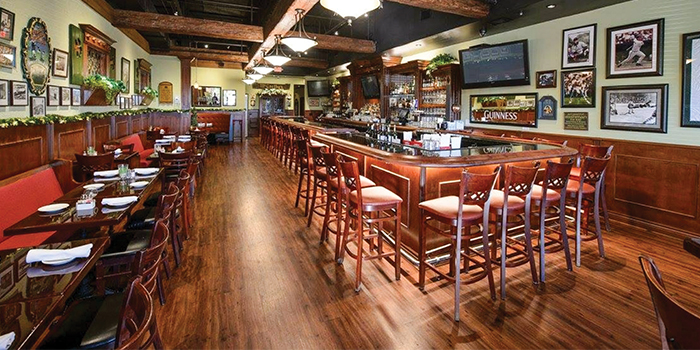 The family-owned entity McCarthy's Irish Pub and Restaurant is known for their traditional Shepherd's Pie, crispy fish and chips, and tender lamb. With entertainment on the weekend from local artists such as Carla Holbrook and Frankie Spellman, you are sure to find yourself singing along to classics ranging from Nora Jones to Stevie Nicks. As St. Patrick's day is coming up, each year McCarthy's holds an exciting celebration for locals to enjoy and relish in the Irish heritage. Open Monday-Saturday 4pm-9pm, Sunday 11:30am-2:30pm (Winter &Spring).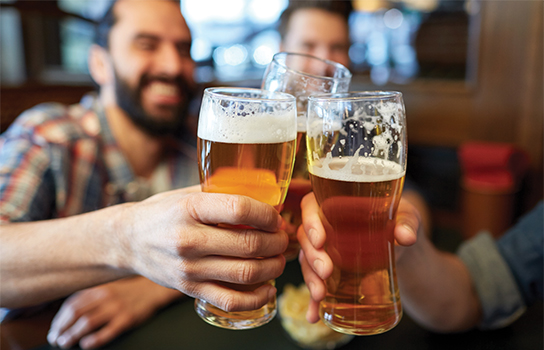 County Line Plaza

518 N US Highway 1 Tequesta, FL

561-320-9806

http://www.mccarthysirishpubpc.com
Juno Beach
Hurricane Cafe

A diverse and ever-changing menu selection using only the freshest ingredients. Zagat Rated 'Excellent' for over 12 years, Voted 'Best Breakfast' and 'Best Lunch Spot'. Trip Advisor 'Excellent in Customer Service' & Talk of the Town 'Excellence in Customer Satisfaction' rated from all online reviews! Open daily 7am-9pm.
14050 Hwy 1

561-630-2012

Go Fresh Nation

Far More Than A Healthy Eatery. It's About A Lifestyle Of Fresh. That means clean and only exceptional ingredients. It means professionals who can help you meet your health goals. It means no worries when you don't have time to cook, but still want to eat smart. Open M-F 8am-8pm.
891 Donald Ross Rd
561-318-5371

Nick & Johnny's Osteria

Palm Beach's newest hot spot featuring bold Italian classics, delicious pies, and a splendid array of specialty drinks and cocktails. Walking distance from cool ocean breezes, Nick and Johnny's is the place to meet up with friends...enjoy good food...relax and unwind. Open daily 4:30pm-9:30pm.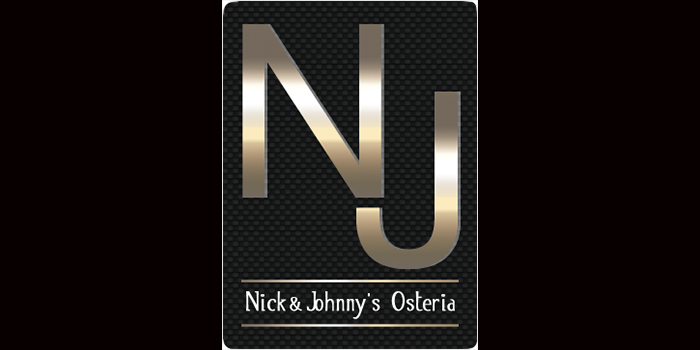 14133 US Hwy 1
https://nickandjohnnysosteria.com

561-318-5466

Jupiter
Calaveras Cantina

Offering sexy Mexican food and craft cocktails, handcrafted with only the freshest ingredients. Located in Jupiter's Harbourside, Calaveras Cantina has the best tacos north of the border, an amazing weekend brunch and margarita Mondays! Make sure to ask for the savory Guacamole, which is prepared tableside by your own personal "Guacamolador." M-Th 11:30am-12am, F 11:30am-1:30am, Sat 11am-1:30am, Sun 11am- 11pm.
125 Dockside Circle
561-320-9661


Chowder Heads

Featuring fresh, authentic, recipes straight from the Northern New England Coastline. Be transported to Gloucester, Massachusetts, complete with friendly staff & consistently great food. Order our award-winning Lobster Roll, Clam Chowder, Ipswich clams or Prime Rib on Saturdays! Full Bar, Happy Hour from 3:00-6:00pm on weekdays, Open T-Sun 11:30am-9pm.
2123 S. US Hwy 1


Culver's

Wisconsin brings Hometown Hospitality to Jupiter. Known for our cooked to order Butterburgers and Fresh Frozen Custard! Open Daily 10am - 10pm.
1108 Military Trail (Across from the Post Office)
561-529-3772


Dive Bar

Featuring everything that is South Florida...an alfresco dining area overlooking the Jupiter Yacht Club Marina, fresh seafood, sushi and sashimi, a raw bar and giant saltwater aquariums. Open Daily 11am-1am.
318 US Hwy 1
561-747-4767



The Doghouse Grille

Brother & sister Shane and Kellie Powers brought their "Mini Hot Dog" concept from Pittsfield, MA, better known as "The Berkshires" to Jupiter. With ten specialty dogs, apps, soups, sandwiches and burgers. Variety of domestic & import beers/craft beers, and red & white wines. Open daily 11am -11pm.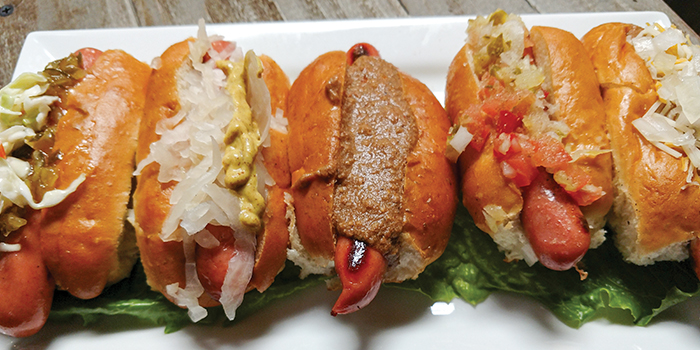 5430 Military Trail, Set 70
561-619-968


Food Shack

Food Shack has a menu that changes daily but always showcases super fresh fish that is uniquely prepared in a style that is Little Moir's. We pride ourselves on the quality of the product that we plate and pass along to our customers. Open M-W 11am - 9:30pm, Th-Sat 11am - 10pm. Closed Sundays.
103 S US Hwy 1, Ste D3
561-741-3626
The Parisian Restaurant & Wine Bar

A French style brasserie featuring an upbeat, lively atmosphere flavored by unique French music. Our menu combines French Classics with a modern twist as well as exclusive French, Argentina, Washington State and California wine selections. We offer 30 wines by the glass and a reserve list of high end wines from around the world. Open T-Sun 5pm-9:30pm Sunday Brunch: 11am -2:30pm.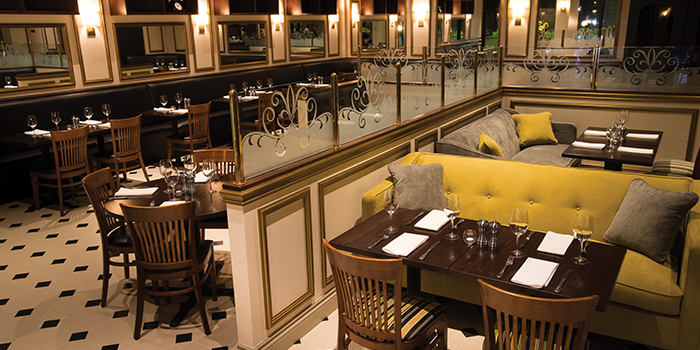 201 N US Hwy 1
561-360-2224



Rock Steady Juice Joint

Your health is our priority. We are dedicated to serving our community the finest organic ingredients at an affordable price. Our intention is what sets us apart from the rest. Open M-F 4:30pm, Sat-Sun 12pm.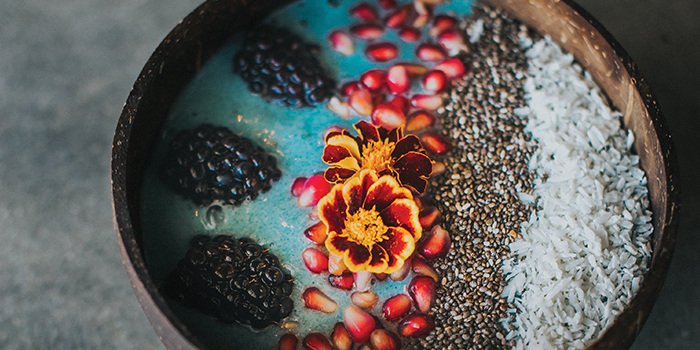 201 N US Hwy 1, Suite C5-B
561-406-6242


U-Tiki Beach

Waterfront restaurant with a sand beach across from the Jupiter Lighthouse. The open-air restaurant and bar area provides a casual menu which includes Caribbean seafood, sushi, salads and wings. Open M-F 4:30pm, Sat-Sun 12pm.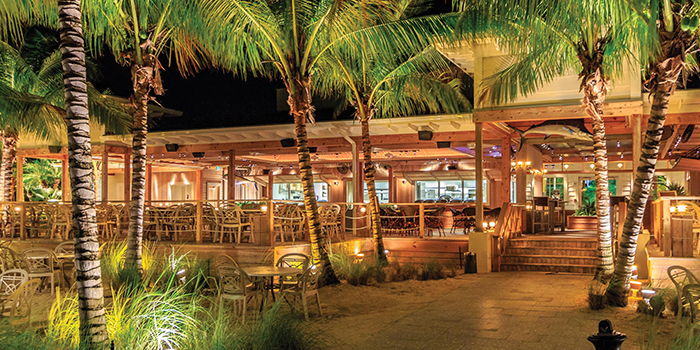 1095 N Hwy A1A
561-406-2210
The Woods Jupiter

We believe in food that makes you feel like a champion. From inspired American cuisine to a diverse selection of spirits, our menus offer a unique balance of satisfaction and sophistication. Open Daily 11am to 11pm.

129 Soundings Ave.

https://thewoods.tigerwoods.com

561-320-9627
Tequesta

Evo Italian

Enjoy our upscale setting, full bar, and authentic Italian cuisines that will leave you wanting more. All of our dishes are a contemporary interpretation of traditional and authentic Italian recipes, passed down through the generations. Open daily at 4pm.
150 N US Hwy 1
561- 745-2444


Krave

Award winning Chef David serves gourmet meals. We welcome you to enjoy some of his new creations mixed American and French Food and others. Open M-Th 4pm-9.30 PM, F-Sat 4pm-10pm.
626 US Hwy 1
561-575-9222


Lynora's

The welcome is warm and the home-made Italian food is exceptional at Lynora's. Enjoy classic Italian dishes, seasonal specialties, artisan pizzas, salads and small plates during Daily Happy Hour, Dinner and Weekend Brunch. Open Sun-Th 3pm-10:30pm, F-Sat 3pm-11:30pm, Brunch Sat-Sun 11am-3pm.
1548 US Hwy 1
561- 203-2702


Perk Coffee House

Renowned for coffee, including original medicinal lattes. Also healthy hand-crafted breakfasts, lunches, baked goods and Acai bowls. Vegan & GF options. Local cold brew and kombucha on tap. Thurs/Fri nights feature live entertainment, wine and apps. Open M-F 10am-4pm, Th-Fri 6pm-9pm, Sat-Sun 8am-2pm.
384 Tequesta Dr.
561-406-5551
InJupiter's Picks of the Month

Delivery Dudes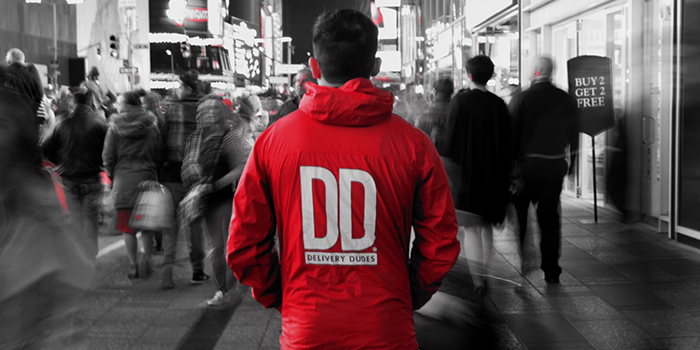 Get your favorite local restaurants delivered with Delivery Dudes! When hunger strikes, head to https://deliverydudes.com for easy online ordering from a wide variety of restaurants. Hours: PGA: M-F 9:30am-10:30pm, Sat 10:30am-10:30pm, Sun 10:30am-10pm, Jupiter/Tequesta: M-F 9:30am-10pm, Sat-Sun 10:30am-10pm. Serving Palm Beach Gardens, Jupiter, Tequesta.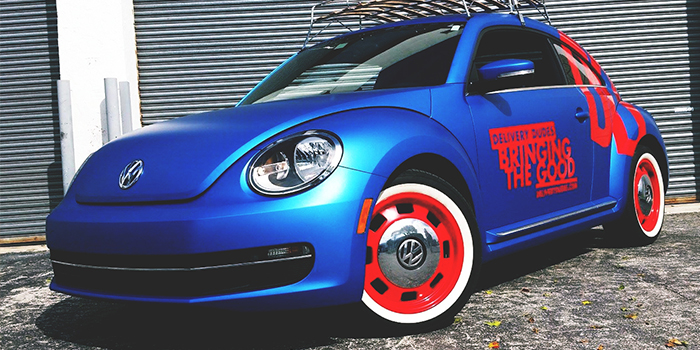 561-220-3833

Gallery Grille

Since 2002, Chef-Owners Jeanne and Bruce have been creating heavenly farm to table breakfast, lunch, and Sunday brunch. Bruce's soups and Jeanne's desserts and pastries are legendary. Locally sourced seafood specialties are served daily. Turkey is roasted daily for Jeanne's famous Thanksgiving sandwich. Voted best burger and BBQ pork sandwich. From Lobster Benedict to Huevos Rancheros for brunch. Winner of the Trip Advisor Award of Excellence. Open Tues-Sat 7am-2pm, Sun Brunch 7am-1pm.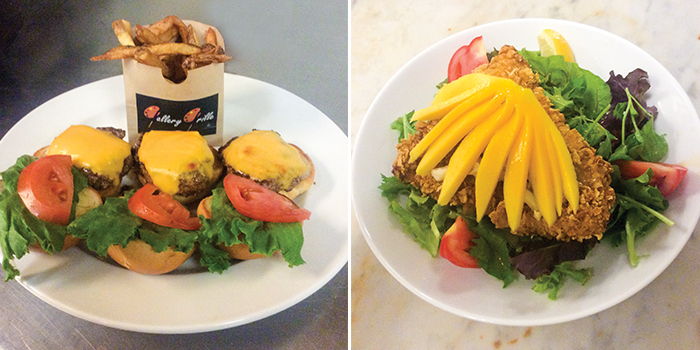 383 Tequesta Dr.
561-575-3775
Maxine's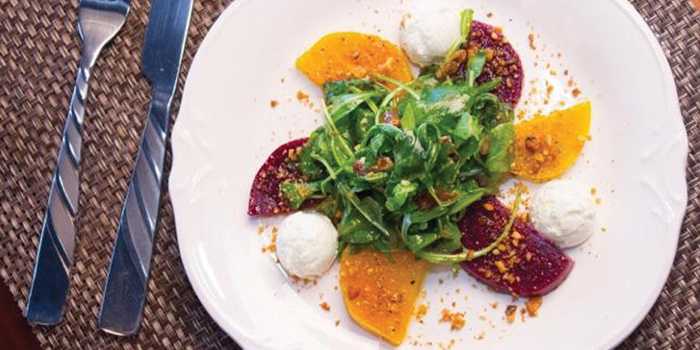 Home cooking without cooking at home. With an emphasis on fresh local ingredients. Chef Eric Averta (a graduate of the C.I.A.) creates New American Comfort Food. Vegan options. Pet-friendly patio. Open M-F 4:30pm, Sat-Sun 12pm.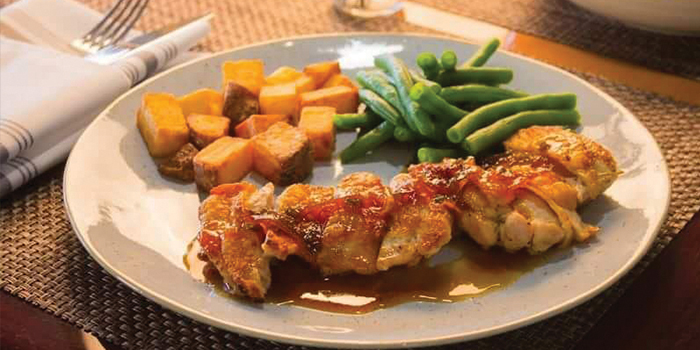 566 North U.S. Hwy 1 Tequesta, Florida, 33469 (inside the County Line Plaza.)

561-250-6297

2018 InJupiter Magazine Dining Guide