The Silver Service of the Artworld
The Silver Service of the Artworld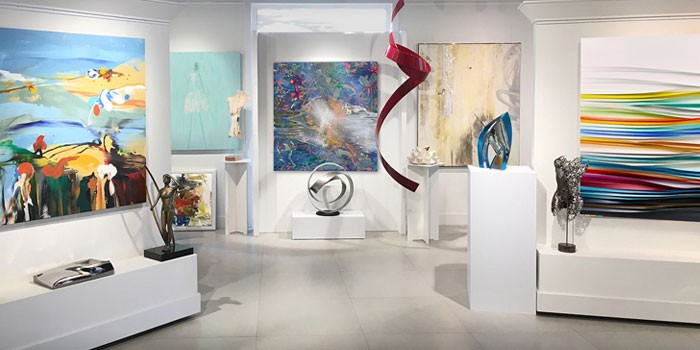 "People don't collect paintings; paintings collect people."—Mary Ann Cohen
What is art? This is not a question that can be answered; it can merely be contemplated. Art is individual, unique, and should not be mass-produced. Anybody can order a colorful picture online or follow a trend, but an art collection is what sets one apart from everyone else. Whether working with a large or small budget, many people show their individual character and surround themselves with something that inspires, motivates, stimulates, or calms them.
Mary Ann Cohen has over 35 years of experience in the fine arts industry. Once based in Southern California, she previously worked with persons from all backgrounds, from big Hollywood stars, to the general public who appreciate art. Drawn to Jupiter, Florida after servicing a number of clients who lived here, Mary Ann states, "I thought it was a really great place to expand my business. We have a big gallery in Fort Lauderdale and a now a large space off Military Trail in Jupiter, and recently a different concept store, MAC SOHO conveniently located in the same shopping center."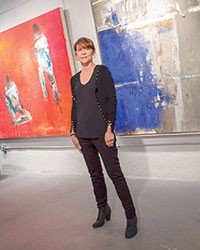 MAC sources art from all over the world. With her team's experience and the depth of art knowledge they provide, people are sitting up and taking notice. "People rely on us to come to their homes and offices and give them expert consultation. We represent at least 100 different artists from all over the world. Our clients lack time to see art and be around it, so we assist them by curating a special group of artworks exclusively for them," says Mary Ann.
The diversity of MAC's art collection is phenomenal, with the visitor feeling like they are not in a single gallery. Mary Ann says, "It's almost like going to an art fair, but we have the added time and knowledge of contemporary art to carefully guide the clients through the collection, often visiting their home to see where the pieces would fit. When you go to an art fair, you make your decision and you are stuck with it. Also, there are many large homes here that require large art or sculpture, and it is hard to source that from an art fair or online. Our main Fort Lauderdale gallery is almost 12,000 square feet, which allows us to show a collection of larger pieces. Our three galleries synchronize to fit the right piece of art to the right person."
Mary Ann stresses, "It's important for people to fall in love with a piece of art, then our team finds a way to incorporate that art in into their space, interweaving style, art, personality, and livability for their clients' tastes."
Fine art is a luxury, and Mary Ann feels the artists she represents will stand the test of time. She emphasizes, "We try and keep it affordable for people with lots of different price points. Our large Jupiter gallery has an upscale collection compared to our smaller gallery, MAC SOHO, which has more affordable works that tend to be slightly more Avant garde and ethnic.
There are many stunning homes in the Jupiter area that are furnished beautifully, but as Mary Ann points out, "Furnishings are not enough to make a home unique, or stand out. It's high-quality fine art that sets our clients homes apart from others. It's what makes their home or space dynamic, special and a full reflection of who they are. In real terms, don't invest in an expensive sofa if you are not planning to also place a fabulous unique artwork above it, because in the end, it's the fine art that will make the lasting impression!"
Mary Ann acknowledges that galleries can be intimidating, but her team makes the process fun, individual, approachable, and with no pressure. So, what is art? The answer could be as simple as, art is for the individual who seeks it.
MAC ART sources art, provides custom framing, specializes in art shipping and high-resolution photography all under one roof. There really is a piece of art to suit everyone's aesthetic. •

The Silver Service of the Artworld