The dog grooming & wellness brand is set to open 3 Palm Beach Gardens locations
The dog grooming & wellness brand is set to open 3 Palm Beach Gardens locations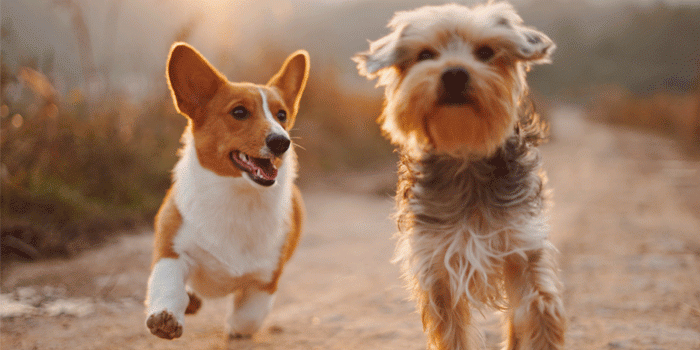 Jupiter, FL - January 15, 2020 - As the pet industry continues experiencing explosive growth, Scenthound, a new franchise in the $75 billion professional pet industry, is expanding into Palm Beach Gardens.
With four locations open and operating in Florida, the membership-based grooming brand has signed deals for three more franchise locations in Palm Beach Gardens. This announcement comes on the heels of their first three franchise locations being signed in Boca, less than a year after announcing their franchise opportunity.
The three locations will be owned and operated by South Florida local, Christina McGinnis. McGinnis worked as a corporate buyer for over 15 years, but always knew she wanted to own her own business. Having grown up with dogs and being an animal lover herself, she knew Scenthound was the perfect fit for herself and the Palm Beach Gardens community.
"I am thrilled to be opening my own Scenthound locations," said McGinnis. "I am looking forward to introducing the concept to the community and hope to help pet parents create a closer relationship with their dogs. Animals provide such a comfort to us, and having a clean and healthy dog is so important."
Scenthound was founded in 2015 after CEO Tim Vogel spent more than 10 years running both a mobile grooming business and local grooming "scenters", and seeing first-hand the shortcomings within a booming pet industry and the lack of education surrounding dog grooming. Vogel began a mission to give dogs and their owners a fast, easy, and affordable grooming solution with scenters that provide a haircut, but more importantly, focus on a dog's health.
Embedded in the name, Scenthound focuses on the five core areas of maintenance: Skin, Coat, Ears, Nails and Teeth. Their Scent Techs are fully trained to give your dog the care that their breed requires – not just a haircut, and the membership program allows for dog owners to have the peace of mind that their furry friends are cared for on a routine basis.
"As we expand our presence nationally, it's critical that we find the correct partners to join our Scenthound family," said Vogel. "We are confident that Christina embodies our values and sees this not only as a great business opportunity, but the chance to strengthen the relationship between dogs and their parents."
Scenthound is actively seeking single and multi-unit franchise partners who are passionate about dogs and are looking to be hands-on with the business. Beyond Palm Beach Gardens, Scenthound has plans to open up 20 new locations in 2020 as a part of their Southeastern expansion.
Including a franchise fee of $50,000, the initial investment for a Scenthound location ranges between $206,400 to $378,400.
Contact Details
Name: Scenthound
Email: Email Us
The dog grooming & wellness brand is set to open 3 Palm Beach Gardens locations