Specialty Coffee Roaster Oceana Coffee Launches A Cup of Kindness Program
Specialty Coffee Roaster Oceana Coffee Launches A Cup of Kindness Program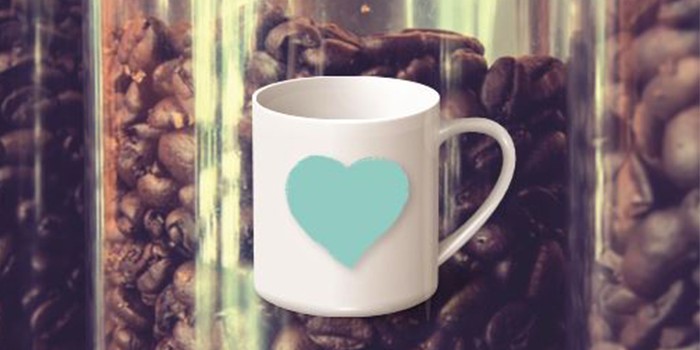 JUPITER, FL – July 2, 2018—Tequesta, Florida Local specialty coffee roaster, wholesaler and retailer Oceana Coffee is launching a program called A Cup of Kindness where each quarter Oceana Coffee customers select one of three charities to receive a $500 donation.
The new program—whose rollout includes the slogan, "Our Beans are Big-Hearted"—involves customers at the Oceana Coffee Café in Tequesta, Florida, dropping one bean per purchase into the coffee cup of their choice sporting the logo of the organization that they would like to see receive the $500. At the end of the quarter, the bean-votes are tallied and Oceana Coffee owners Amy and Scott Angelo cut the check.
"Businesses can tend to overuse the idea of 'giving back to the community," Amy says. "But when you find yourself not just in the position to be able to do so, but also feel in your heart that you want to help folks less fortunate than yourself, the way we feel, it's what you do. It's why we pay small-family coffee farmers as well as we do; why we buy from farms that support sustainable practices; why we take part in local charity events and fundraising efforts. It's†the way we feel, and if we can put a little money where our mouth is, we do it."
A Cup of Kindness is rolling out now with the first round underway at the Oceana Coffee Café on Hwy. 1 in Tequesta shortly. Round 1 charities are:
Els for Autism, an organization that provides life span services to help adults with Autism transition to
all aspects of life including employment, independent living and recreation. www.ElsForAutism.org
Piper's Angels, which supports and improves the lives of families in the cystic fibrosis community
through heightened awareness and providing education, life expanding activities, and urgent financial
support. www.PipersAngels.org
Friends of Jupiter Beach, a community organization whose mission is to support and maintain
environmentally healthy, clean and dog-friendly beaches in Jupiter, Florida.
Oceana Coffee company has been procuring, roasting, retailing and wholesaling some of the finest fair trade whole bean coffees from family owned farms located in the richest coffee growing regions in the world since 2009. This once modest operation whose first batch was roasted in a converted popcorn popper in the kitchen of owners Amy and Scott Angelo—yes really, and you can read about it at www.OceanaCoffee.com—now competes with the most successful specialty coffee roasters in the country.

Oceana Coffee is award-winning, offers many varieties that aficionados of top-shelf coffee have come to adore, and is backed by a team that cares where it's†product comes from and where its stateside operations are going. Try a cup of one of the finest locally roasted coffees in the world at our Oceana Coffee Café located at 150 N. U.S. Hwy. 1 in Tequesta, Florida, or go online at www.OceanaCoffee.com and order a bag. Oceana Coffee company is the real deal.
For more about the Oceana Coffee company and their amazing story, contact Ryan William's Agency. www.RWADS.com
Contact Details
Name: Valerie Staggs
Email: Email Us
Phone No: 561.588.6336
Specialty Coffee Roaster Oceana Coffee Launches A Cup of Kindness Program