St. Augustine Food + Wine Festival Volunteer's Needed
St. Augustine Food + Wine Festival Volunteer's Needed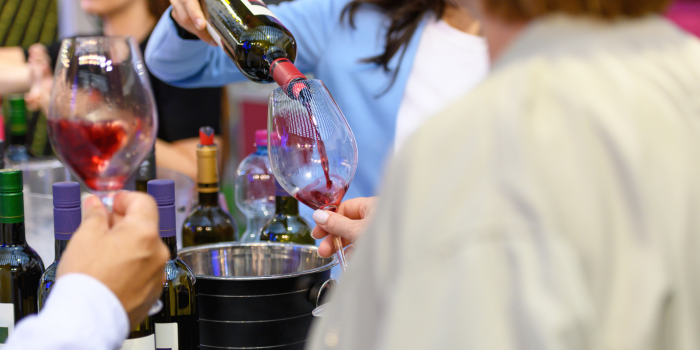 ST. AUGUSTINE, FL – April 14, 2023) – A great way to gain exclusive behind the scenes access to a variety of festival events and meet celebrity guests is to become a festival volunteer. Volunteers have the exclusive opportunity to engage in interactive learning experiences and festival operations, which play a vital role in the success of every event. Volunteer positions include general registration, beverage/culinary serving, wine and food booths set-up, assistance with guest relations/ambassadors and many more. There are numerous opportunities and roles still available for volunteers 21 and older to volunteer with the festival and receive free admission to events and more. Details can be found on the festival website here.
The St. Augustine Food + Wine Festival is a five-day food and drink celebration, taking place May 3 – 7, 2023. The festival is a showcase of culinary, beverage, culture and music that highlights celebrity guest chefs, local chefs, celebrity winemakers/proprietors, artisans, farmers, local craft spirits and beers, along with renowned wine, spirits and beer brands. The festival offers a wide variety of events, from wine dinners and tasting events, to master classes and more. Events take place at the following host location sites, San Sebastian Winery, Homewood Suites San Sebastian, the Lightner Museum, World Golf Hall of Fame and Renaissance World Golf Village Resort.
Volunteers must be 21 years of age or older to volunteer for events at the festival. Volunteers receive a souvenir St. Augustine Food + Wine Festival apron, souvenir glassware and an opportunity to enjoy the event in which they are volunteering after their shift ends – or even free event ticket opportunities, depending upon the number of volunteer hours a volunteer can commit. Volunteers that participate in volunteering over 8 hours in a variety of volunteer roles/shifts will earn a free "Smoke on the Walk" ticket, "River Walk Tastings" ticket or a "Tacos & Tequila" ticket. In addition, if volunteers complete their shifts before an event starts, they can also attend the event.
The festival is made possible in part by St. Johns County Tourist Development Council, St. Johns Cultural Council, Florida's Historic Coast, Sysco and presented by Publix. Vilano Beach Main Street is the festival's official charity partner.
The most up to date festival information is available on the website: St. Augustine Food + Wine Festival and the festival's social media channels: Facebook, Instagram and Twitter.
For use by InFlorida.com, Formerly Florida Coast Magazine, Jupiter, FL
St. Augustine Food + Wine Festival Volunteer's Needed