Roadtrip to Relaxation
Roadtrip to Relaxation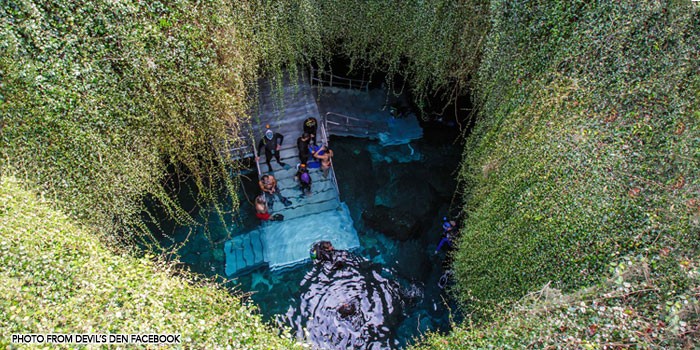 Picture this. You and your loved ones hop in the car for a spontaneous adventure. The open road is yours and you are looking forward to getting away for a couple of days. The only thing to do now is decide where you want to go!
When you think of Florida's popular hot spots, you most likely think of our beautiful beaches. However, if you travel inland, you will find there are a number of hidden natural treasures there as well. Our state is unique in that it is home to a wide variety of animals and landscapes. A couple of Florida's most captivating natural attractions are Devil's Den and Ginnie Springs.

Located in Central Florida, approximately 40 miles from each other, you can enjoy these serene areas just as nature intended. In order to not feel rushed, we recommend that you plan to spend enough time exploring both locations. Luckily for you, lodging reservations are available. Unfortunately, however, pets (excluding service animals) are not allowed at the springs, so you should find accommodations for your furry friends before leaving home.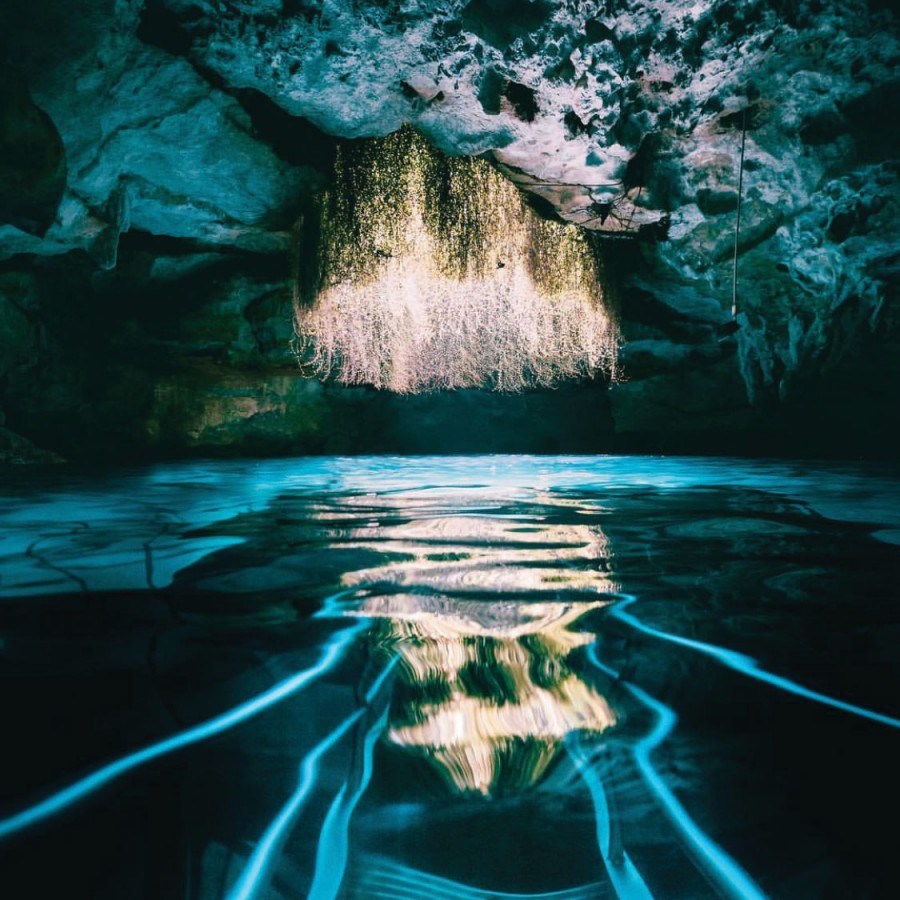 Photo by Brady Bessette, Instagram @sbradybessette, www.bradybessettephotography.com
Devil's Den
Devil's Den received its name from early settlers because of the steam rising off the water on cool mornings and rising up through the chimney opening. This 54-foot deep sinkhole is open exclusively for scuba and snorkeling exploration 364 days a year (only closed on Christmas Day.) Among the caverns are fossil beds dating back over 30 million years. This pre-historic wonder is a sight to be seen and is an experience that will stay with you and yours for many years to come. The cost per diver is $38.00 and night dives are available by appointment only. To snorkel at Devil's Den, it costs $15-20 with additional fees if you need to rent equipment. 5390 NE 180 Ave, Williston, FL 32696 | www.devilsden.com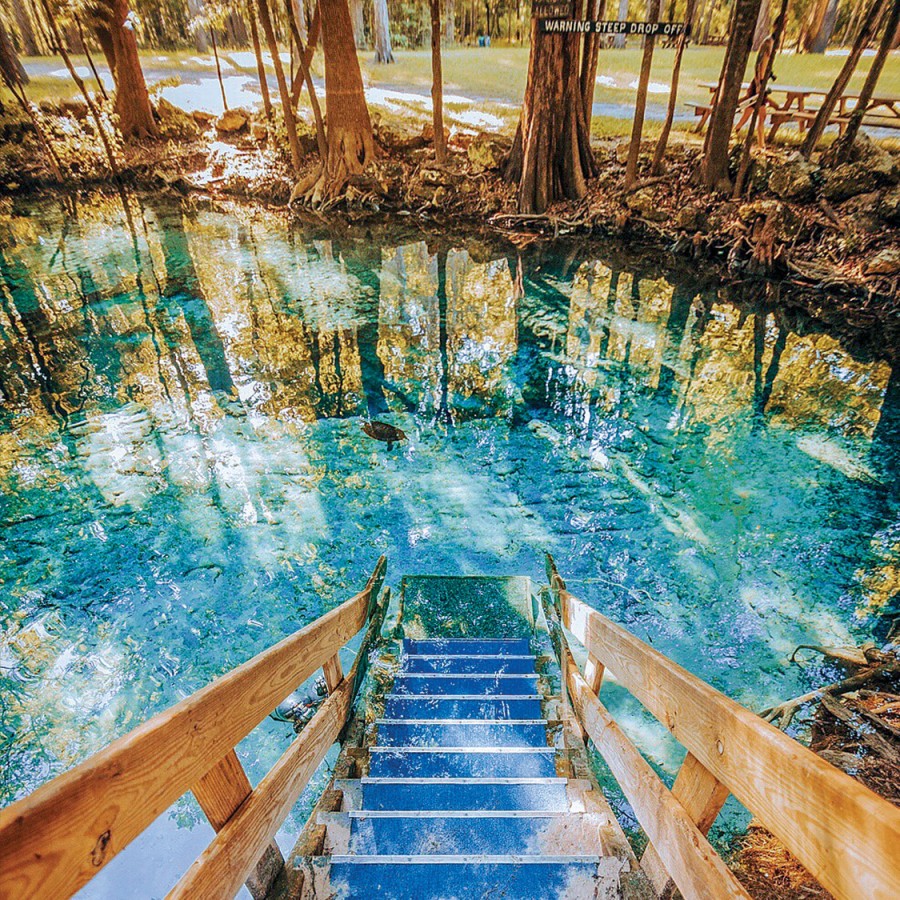 Photo by Sam T, Instagram @sam_awat
Ginnie Springs
Only a short distance away from Devil's Den, located on the Santa Fe River, Ginnie Springs is the ideal place for swimming, river tubing, and cave diving. The water temperature for the springs remains close to a refreshing 72 degrees year-round. According to their website, there are four diveable springs to choose from and scuba training is available on site. Canoes, kayaks, and paddleboards are also available to rent. Don't forget to bring your GoPro or waterproof camera to capture the beauty of over 30,000 feet of underwater caverns. Whether you are enjoying a picnic by the water or taking your boat down the Santa Fe River, take time to appreciate the tranquility and beauty that these springs have to offer. General Admission is $14 for adults and just under $4 for children. 7300 Ginnie Springs Road, High Springs, FL 32643 | www.ginniespringsoutdoors.com

Roadtrip to Relaxation