Living the Vision
Living the Vision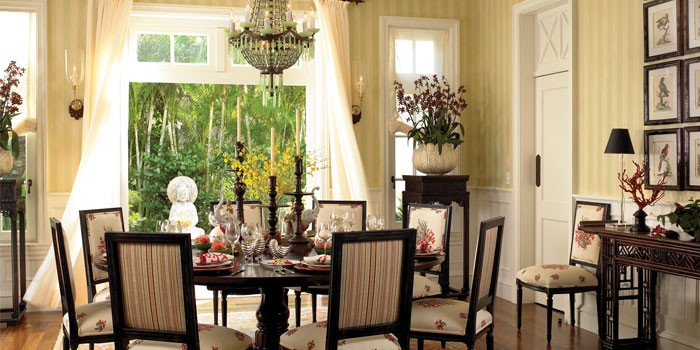 Randy Webb, founder and CEO of Webb Builders, constructed the foundations for his company 43 year ago. The cement however was laid in Randy's youth! Growing up, Randy's family owned a construction business and this had a big influence on his career choices later in life. Having years of hands-on construction experience, a degree in building construction, a master's certificate in carpentry, and supplemental classes in architecture and business management, it's evident that Randy's passion for the construction business is unwavering.
One of the most reputable builders in the Palm Beach area, Webb Builders specializes in unique estate homes, ocean house condos, and specialty commercial projects. To ensure a highly personalized business service, they limit their area of operations to exclusive communities in Palm Beach and Martin Counties.
Webb has an unprecedented commitment to all those they employ, treating each person respectfully, as if they were family. It is therefore no surprise that many of their employees have been with them for 10-30 years. Randy states, "As we approach our 43rd year, we are now enjoying watching the next generation in the business. Many of our employees have brought their family into the business, and we've even had the privilege of watching some of our employees grow up around the company. Both Jesse Fors, the company's President, and Kimberly Webb Lague, its chief operating officer, have spent a significant portion of their lives working with the team." This level of commitment and caring for their staff, feeds through to the clients, focusing on their needs, wants, and aspirations for their project. In all aspects, they strive to make the project an enjoyable experience for the client, architect, designer, and all parties involved.
Webb's dedication to each venture, attention to detail, and exquisite craftsmanship has given them the reputation many other builders could only dream of. They have strong relationships with local, national and international architects, decorators, and consultants, which enables them to fit the exact professionals to a specific job. Each of their projects is vastly different, so having solid relationships and connections is essential.
Randy acknowledges, "The quality of construction and client satisfaction is a credit to our team's personal detail and quality control, which they put into each and every project." The team also includes project managers, general superintendents, project foremen, carpenters, painters, laborers, and a full office staff. Each person in the team has a strict company ethos they must all abide by: integrity, pride, experience, quality, fiscal responsibility, and satisfaction.
Webb Builders has had a successful 43 years and plans to keep up this incredible accomplishment. With their strong fundamentals and unshakeable beliefs in family, building astonishing homes, quality, communication, and experience, they will undoubtedly achieve this. Randy Webb enthusiastically declares, "The bottom line is that there are no excuses. We understand that you demand and expect the very best."
Having such dedication throughout a business is rare, so by using a company like Webb Builders, who has such a strong company mantra, achieving an incredible dream home can be a reality.

Contact Details
Name: Webb Builders
Email: Email Us
Phone No: 561-626-1568
---
See the Business Behind the Story
For over 40 years, Webb Builders has been constructing some of the most luxurious custom homes in Palm Beach and Martin Counties. We take pride in being recognized as one of the area's most reputable
Jupiter, Florida, United States | (561) 626-1568, email us
Living the Vision