Joe Namath: From Broadway to Tequesta
Joe Namath: From Broadway to Tequesta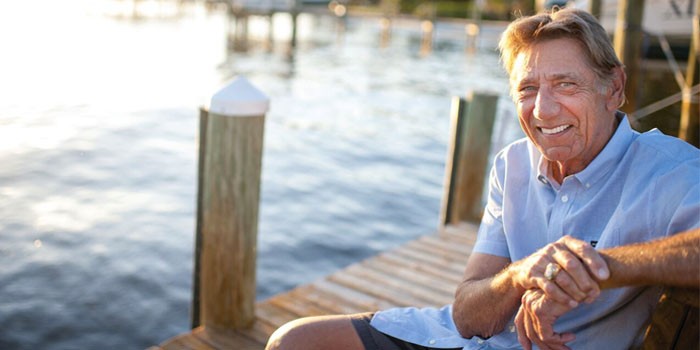 JUPITER, FL – December 27, 2017 – Wind the clock back some 50 odd years and cue George Benson's classic tune, "On Broadway:" the unofficial soundtrack of an iconic football player and charismatic entertainer.
Picture him coming out of the tunnel at Shea Stadium to a roaring crowd of die-hard fans from all five New York City boroughs. There's the shoulder-length hair, the devilish ear-to-ear grin, the occasionally present facial hair, the low-cut white shoes, and that legendary #12 New York Jets jersey that was sometimes covered by flamboyant mink coats that he wore whilst he stood on the sidelines watching his defensive line go to work.
Benson crooned about the bright neon lights of Broadway, and the truth is that, during the 1968-1969 AFL-NFL football season, the magical lights of Broadway glistened and shimmered with greater intensity than ever before behind the man who guaranteed and effectively brought the Jets their first and only Super Bowl championship in the franchise's history that year—"Broadway" Joe Willie Namath.
Known for his quick release and entrenched ability to throw the ball over 65 yards at any time, Namath certainly made his mark in the game of football. Off the field, Namath didn't stray from the spotlight, as his established sports celebrity translated into several endorsement deals and acting roles, as he featured in motion pictures, television series, and theater. Namath was also an advertising spokesman, a sports broadcaster, a club owner, and the host of his own television show, The Joe Namath Show.
Nearly half a century has passed since he ingrained his star into the American football history books and the public eye and mind, yet Namath remains an important figure in the media and sports galaxy. His multifaceted career took him from Pennsylvania to Alabama to New York to California to South Florida—where he finally settled down in Tequesta.
In spite of several troublesome injuries resulting in notable surgeries along the course of his playing days, Namath looks as healthy as ever at 74 years of age. He arrives at our meeting dressed in shorts, a green shirt featuring a tapestry of palm trees, and sporting a golden tan—a presentation that confirms that the Tequesta lifestyle certainly seems to agree with him.
"This is the place that best suits my physiology," Namath admits as his green eyes glint through his glasses. "I've known for quite some time that this is where I needed to be."
Namath might be a legend of the game, a celebrated member of the Tequesta community, and a beloved father and grandfather, but before "Broadway" or "Tequesta" was ever attached to his name, there was just Joe, a small-town boy of Hungarian descent blessed with an innate ability for competitive sports. While attending Beaver Falls High School in Beaver Falls, Pennsylvania, he played and excelled as an outfielder on the baseball team, as a guard on the basketball team, and as a quarterback on the football team. In terms of Namath's sporting aspirations, football was actually third in line, he recalls.
"It was my last choice as far as those three were concerned," Namath smilingly points out. "Football is a contact game and, realistically, I'm not the kind of guy that likes to bump into people or get knocked down. However, God gave me some great physical skills and I, in turn, became a good student of the game, so that allowed me to play well in my position."
An offer to play baseball for the Chicago Cubs came through for young Namath. However, it was the hope of Namath's mother, Rose, that one of her children went to college, and football was a gateway for Namath to fulfill her wish. During a family meeting, where Namath's future was the main topic, his brother Frank exclaimed, "That's what mum wants, and that's it. You're going to college."
After impressing as a quarterback and winning a high school championship with a 9–0 record in 1960 under coach Larry Bruno (who would later introduce Namath for his induction into the Pro Football Hall of Fame), universities came knocking at the door.
Namath went on the University of Alabama (UA) on a full scholarship, where he lead the Crimson Tide to a national championship in 1964, just before being drafted to the Jets in 1965 for a record fee—at the time. Paul "Bear" Bryant, who Namath played under at UA, hailed him as "the greatest athlete he ever coached."
TEAM NAMATH
The position of father/grandfather keeps Namath plenty occupied these days—pictured here with his daughter Jessica and some of his grandchildren.
Then, in January 1969, came Namath's hallmark moment when he boldly guaranteed a Jets' victory over Don Shula's Baltimore Colts in Super Bowl III during a press conference prior to the game. The famous line: "We're going to win the game on Sunday. I guarantee it," was actually a direct response to a heckler in the back of the conference room who provoked Namath with an unsavory comment.
"I'm a Gemini, and I've learned over the years that there is something to that," Namath states. "I don't know why I do or say certain things I do, they just happen. There's a side of me that's disciplined, there's another that says 'the hell with it.'"
Not only did Namath help the Jets, who were deemed underdogs in every sense of the word at the time, win the Super Bowl as MVP, he also made good on his prediction of a 16-7 final score.
"That belief didn't happen overnight," Namath says. "It came from Larry Bruno and Coach Bryant's teachings and the fact that I was part of a team that believed we could win and was determined to do it. We had confidence, and it was the type of confidence that we earned over that season. When we won, there was an indescribable physical, bubbling feeling of joy that lasted for weeks on end."
Namath played for the Jets for a total of 12 seasons (1965-1976) before transitioning to the Los Angeles Rams for one season. He retired after the 1977 season and pursued acting, with his most memorable role being C.C. Ryder in C.C & Company, opposite Ann-Margret.
Having been drafted to the Jets before he could finish college, Namath made it a point to graduate from UA via an external degree program in 2007—42 years later. Even though graduation had been a personal goal of Namath's, he had not previously accomplished it because of his busy schedule. It was actually a conversation with his daughter Jessica, who also attended UA, that motivated him to finally earn his degree:
Jessica: Dad, I'm going to be the first person in the family to graduate from college.
Namath: You want to bet?
As he discloses anecdote after anecdote covering the span of his career in football and entertainment– and each tale is more colorful than the former—during our meeting, our group can't help but wonder: How did Namath end up in Florida, to begin with?
RECREATING EPICNESS In 2015, Namath filled in to help the Jets then-cornerback, Darrelle Revis, recreate the classic 1969 Sports Illustrated poolside photoshoot. His daughter, Jessica, was there on set to capture these unique shots.
That dates back to his playing days at UA when Namath came down to Miami to play in the 1963 Orange Bowl, which took place on January 1st. He remembers getting out of the airplane and feeling the heat, and then on the drive to the hotel seeing flowers and lush vegetation all around, and feeling both puzzled and enamored with the weather.

"That was the clincher," Namath points a finger at me in affirmation.
Namath became a Florida resident in 1970 while playing for the Jets. He bought property in Miami and later on in Ft. Lauderdale, where he found rest and relaxation at the end of each football season. Sporadic visits to South Florida became frequent well after Namath hung up his cleats. In 1988, Namath, who by then had gone from bachelor football superstar to family man, made the move to Tequesta on a permanent basis.
Throughout his time here, Namath has been able to reflect on the risky and harmful choices he made in the past and now strives to lead a health-conscious life powered by an exercise routine in addition to complete mindfulness about what he consumes.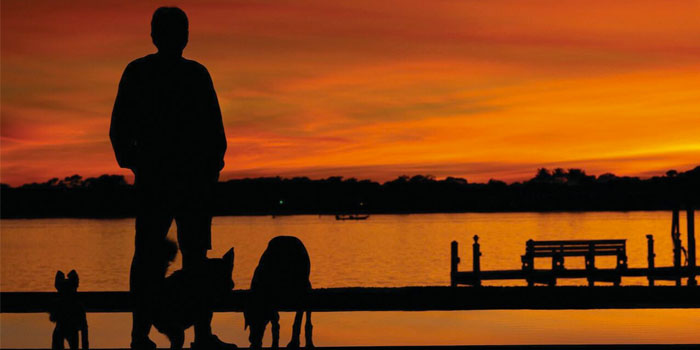 "Our health can be our most taken-for-granted luxury. the more I live, the more I realize how important it is to be healthy."

"I learned to monitor myself, physically and mentally," Namath says. "Our health can be our most taken-for-granted luxury. The more I live, the more I realize how important it is to be healthy. When I turned 50, I decided that was only 'half-time' for me, because I plan to live to be 100. I've seen a lot of games won and lost in that third and fourth quarter, so I've got a whole lot of game left ahead of me! That's why I go through the proper steps to follow that plan that allows me to 'take care of the instrument'."
To make sure his plan doesn't have any hiccups, Namath works out on his NordicTrack, swims, plays a round of golf, makes daily trips to the supermarket and selects healthy food choices, and goes to sleep early—all activities that help relieve "whatever stress is there," he notes. Namath's greatest incentive to follow through with maintaining his health is his daughters, Jessica and Olivia, and his grandchildren—although, at the same time, he sometimes does have to "call an audible" and change his routine to prioritize their needs.
But for Namath, staying healthy applies to the body and the mind. His football career was one filled with pomp and glory, but in the midst of it all, Namath took hit after hit, which led to a variety of injuries and at least five concussions. Since the latter has been correlated with traumatic brain injury (TBI), Namath opted to get himself checked out a few years back.
"I needed to find out," says Namath. "I had gotten my bell rung more times than I could count."
A CT brain scan revealed that, although the rest of his brain activity was normal, some cells on the left side weren't getting optimal blood flow. The left side—Namath's blind side. Cognitive testing established a base of the damage. In hopes of reversing this situation, Namath subjected himself to an extensive hyperbaric chamber oxygen treatment at Jupiter Medical Center that consisted of 120 dives over a seven-month-period.
After 40 dives, cells on the left side started to light up and the results of the cognitive tests and brain scans both showed improvement. By the end of the therapy, Namath's left side of his brain showed normal blood flow and the damage was virtually repaired. He now feels sharper; his thoughts are clearer; and his quality of life is better. His participation in this study and its respective outcome changed Namath's life, and it motivated him to help out others that suffer from TBI and to further promote advancement in the field of neuroscience. Therefore, he lent his name and image to launch the Joe Namath Neurological Research Center at Jupiter Medical Center.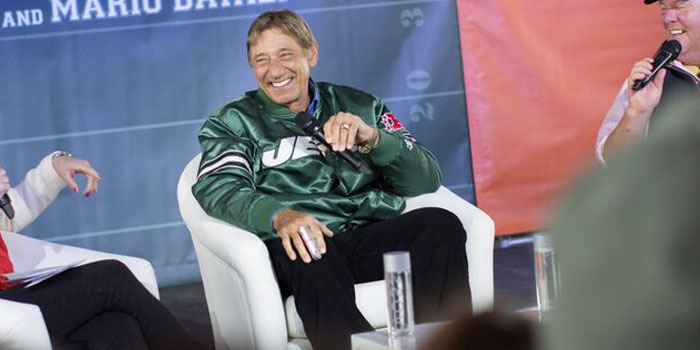 To this day, Namath remains active in the sports world, acting periodically as a spokesperson for the New York Jets
"Healing the brain is at the heart of the study and the organization," Namath notes. "But it's not just football players and professional athletes that suffer from TBI. We want to help children and folks in general who fall and hit their heads or suffer head trauma during a car accident; we want to be able to reach anyone out there who needs help and isn't getting it."
His commitment to the Neurological Research Center, his contributions to numerous charities through the Joe Namath Foundation, as well as consistent sporting affiliations keep Namath occupied these days. Namath is also heavily connected to the community that he's been a part of for nearly 30 years, always willing to lend a helping hand.
Asked about his personal goals at this juncture in life, Namath simply says that he expects to continue being productive by making progress in everything he is involved in, and that he will try to do the right thing every day while ducking and dodging the "curve balls" that life can throw at any of us. He notes that change is constant, and very much in line with his quick-thinking technique, his experience has taught him to shift gears swiftly in order to adapt and grow.
"I have experienced some success and at the same time been through physical and emotional pain that has brought me to my knees," Namath declares. "But I've lived and, boy did I learn, and I am thankful for every bit of it. After all, the big game we all play is called life."
» For more information on the Joe Namath Neurological Research Center, visit www.namathneurocenter.org

---
See the Business Behind the Story

Welcome to Jupiter Medical Center, a not-for-profit hospital offering comprehensive medical services from a trusted and experienced medical team.
Jupiter, Florida, United States | 561.263.2234, email us
Joe Namath: From Broadway to Tequesta