Impossible Is Nothing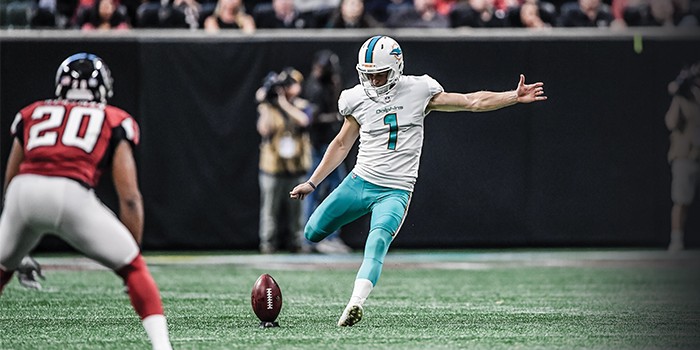 JUPITER, FL – December 27, 2017 – It's Sunday night. The lights are beaming and the fans are screaming. You hear them cheering you on to make the game-winning field goal in a neck-to-neck game in the last seconds of the fourth quarter. The adrenaline is at an all-time high as you walk out in your teal and white jersey, and onto the field that you have spent countless hours practicing your form and perfecting your kick to accurately direct the ball through the uprights. All eyes are on you. Then, the noise turns to radio silence, you take three steps back and two to the left, take a deep breath, and leave the rest up to the man upstairs. Welcome to the life of the National Football League (NFL) Miami Dolphins kicker and Jupiter native, Cody Parkey.
Although Cody has played for four NFL teams at the age of 25, he assures that he does not forget where he came from. "Jupiter is a town where you appreciate what you have. It is a special place with special people. It's where it all began."
Playing for the Jupiter Mustangs tackle football team from sixth to eight grade, he naturally went onto play for Jupiter High School (JHS), starting out as the freshman kicker. After only four games, the coaches noticed his raw talent and moved him up to the Varsity team where his brother, Doug, had the starting position of Varsity kicker. Instead of the typical sibling rivalry, the brothers supported one another and would split the field goals each game they played.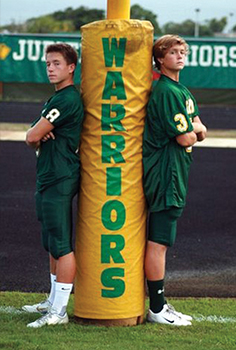 BROTHERS &TEAMMATES: Doug (left) and Cody (right) played for the Jupiter High School Warrirors as the Varsity kickers
With more than a handful of scholarship offers for college, Cody took a full ride to Auburn, playing for the Tigers from 2010 to 2013, and winning the National Championship his freshman year. After college ball, he was picked up by the Indianapolis Colts as a free agent in 2014, where he played for only four months, and was swiftly traded to the Philadelphia Eagles. After a stellar preseason, Cody beat out Alex Henery to be the Philadelphia kicker for the 2014 season, during which he set a new NFL rookie scoring record, landing his cleats in the Pro Football Hall of Fame. Then hardship struck the following year.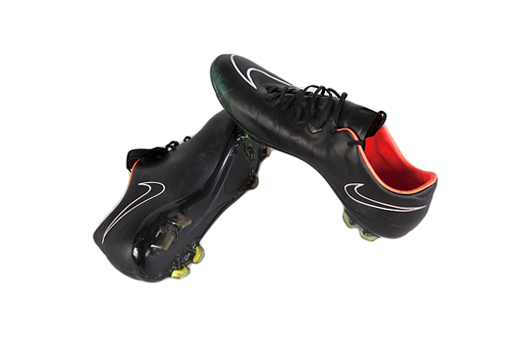 Cody's cleats are displayed in the Pro Football Hall of Fame in Canton, Ohio
Cody tore his groin and was placed on injured reserve for the 2015 season, and was released from the Eagles in 2016. "Once you get released, you never know if you're going to be able play again," notes Cody. "I was luckily given the opportunity to play again when I was picked up by the Cleveland Browns a few weeks later. It was the most amazing feeling."
In September of 2016, Cody was signed as the Browns' starting kicker, but was then released a year after and picked up by the Miami Dolphins only 24 hours later. As a Jupiter native, Cody explains that he was naturally a Miami Dolphins fan since a young age, yearning for the chance to be in their shoes one day.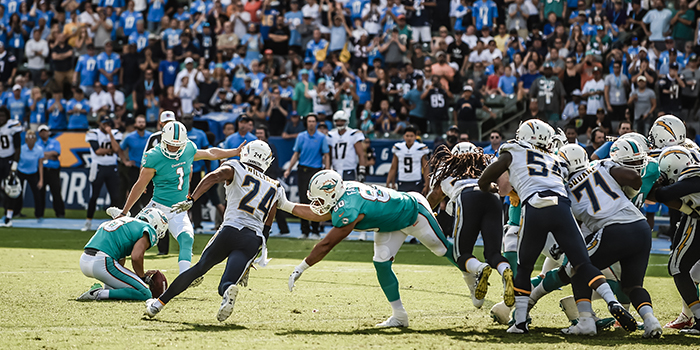 "I've been a Miami Dolphins fan since I was a kid, looking up to the kicker Olindo Mare. When I got a call from my agent that they wanted me on the team, I was like 'No way, you're kidding', says Cody. "To receive the opportunity to play for a team that's only two hours away from my home town is a dream. Since day one, the Dolphins have treated me like family. It's the best organization to play for."
Obtaining the pleasure to be close to his parents, Doug and Kelly, as well as his brothers, Doug Jr. and Hunter, who he claims have been his biggest influencers and motivators throughout his career, a new addition was recently added to the family. On July 1st, 2017, Cody married his high school sweetheart, Colleen Rick, at St. Paul of the Cross Church in Palm Beach Gardens, Florida.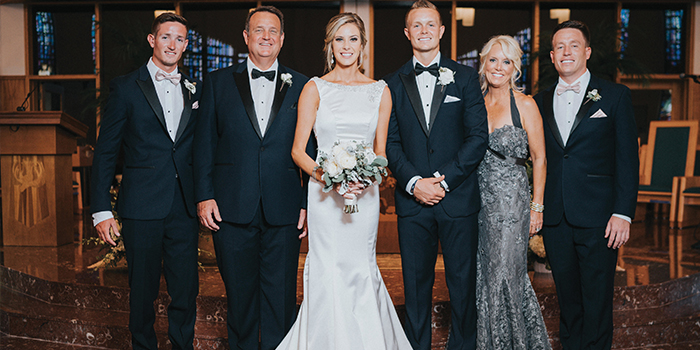 THE PARKEY FAMILY: (From Left to Right) Hunter, Doug, Colleen, Cody, Kelly, and Doug Jr. on Colleen & Cody's wedding day
The NFL kicker expresses that maintaining a balance of family, football, community service, and practicing faith is very important to him. Training every Wednesday and Thursday hitting kick offs and field goals, Cody claims that every practice is taken as if it were a real game.
Cody concludes, "Each step along the way, I've set goals for myself. On the days where others don't want to practice, it motivates me to go out there and try even harder. Once you put that mentality into a routine, you can achieve anything."