Fit for Royalty
Fit for Royalty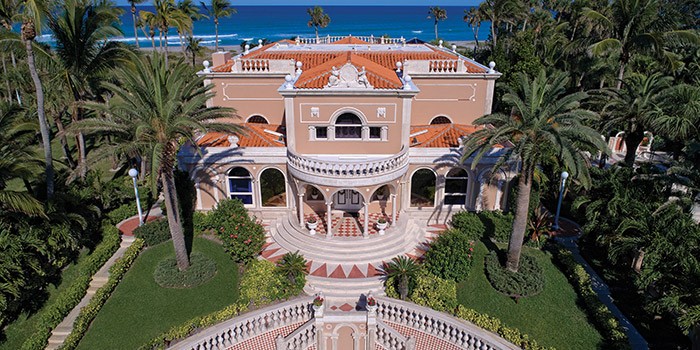 JUPITER, FL – April 30, 2018 – Imagine living in Italy during the era of the Renaissance, where literature, art, and culture flourished. Artists and architects of that time were inspired by physical and natural beauty and it showed in their work. Buildings displaying the constituents of classical Roman architecture-shapes such as columns, domes, and gold lined ceilings are a staple of that remarkable era. For the inaugural summer issue of Florida Coast Magazine, we toured an estate that takes us back to that time and boasts its impeccable artistry: Villa La Renaissance.
"Villa La Renaissance is one-of-a-kind. Others have tried to replicate it and simply can't match the amount of marble, details, and Italian-imported materials and artwork that has been brought to the Jupiter residence over the past 35 years," profoundly states Ken Meierling, co-owner of Engel & Völkers Jupiter.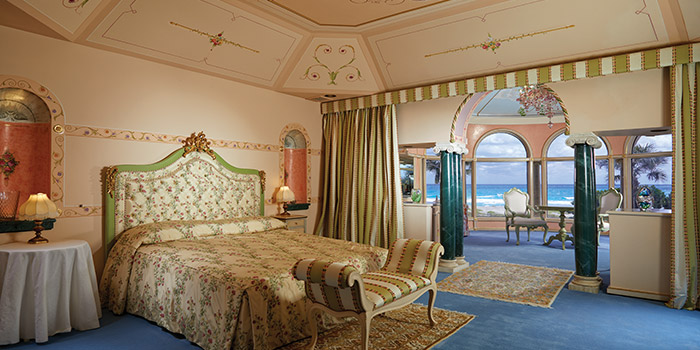 Centrally planned on 5.34 acres of oceanfront land, the estate, which is referred to as a compound, consists of five meticulously crafted villas set around a Mediterranean-inspired marble courtyard and fountain. Each villa was constructed by the hands of Italian builders, architects, interior designers, and artists brought over to capture the genuine culture of the owner's hometown of Verona. When walking in and around the property, you feel as if you are in the presence of a Renaissance-era museum and garden.
Beyond the two-story iron gates at the entrance sits the majestic 9,544-square-foot main villa, built in 1988, that is elevated for the two spacious his-and-her master suites, which are adorned with 12th-century Veronian designs. These master suites oversee the villas on the west side and provide a 180-degree view of the 262-feet of picturesque private beach on the east.
Inside, five hand-painted palatial gold domes make up the grand entrance, music room, formal dining room, and a formal living room that includes a marble bar. Each dome showcases the essence of Italian Renaissance style with bold, robust colors of burnt oranges and reds, and unique designs that scream nobility. An immaculate Roman-styled atrium filled with bright florals and vegetation brings a sense of serenity to the main villa, to which the his-master suite overlooks from an indoor balcony, and leads to one of the two mosaic pools that meet the beach.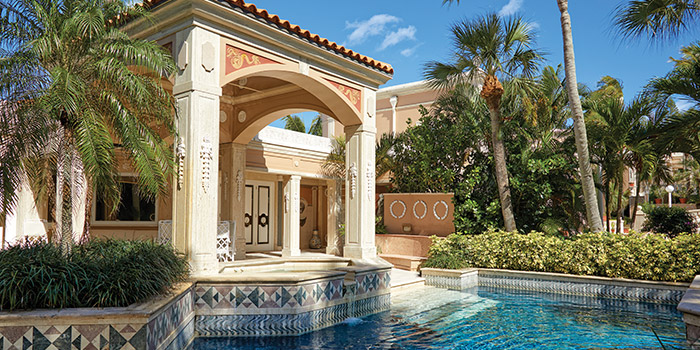 A peaceful terrace opens up to the pool of the wellness oasis, perfect to dip in after a workout or massage
"The doors are hand-painted, the pillars are solid marble, Venetian plaster is on every single wall throughout the property, original artwork is hung in every room, and the colorful Murano glass chandeliers hung in the villas are each 100-150 years old; there is such intricate detail and history," explains Kandyce Meierling,
co-owner of Engel & Völkers Jupiter. »
To further build on the opulent features of the compound, a wellness oasis villa that features marble fountains, a second private mosaic pool and spa, massage parlor, gym, steam room, sauna, and a Turkish bath provides a tranquil getaway to relax and replenish your soul without ever having to leave the property.
Guests can stay in the recently completed resplendent guest house by the beach or in one of the three apartments in the two-story towers that are dressed with brightly colored, exquisite Renaissance design and furnishings. Seven-bedroom staff quarters, a six-car garage, motor court, and a separate service entrance complete the tastefully planned grounds that are perfect for a connoisseur who craves the life of luxury and appreciates historical value.
While Villa La Renaissance by itself is a rare find, by acquiring the two Intracoastal lots directly across from the estate, it offers the best of both worlds. With the combined property spanning 8.5 acres with over 260 feet on the ocean and over 320 feet on the Intracoastal and features two boat docks, the visionary who will reside in this masterpiece will live the luxury South Florida lifestyle.
"Nothing exists like Villa La Renaissance in America. It is unalienable and provides a lifestyle that is nearly impossible to duplicate," Ken concludes.
For more information on Villa La Renaissance, go to www.511SouthBeachRoad.com.

---
See the Business Behind the Story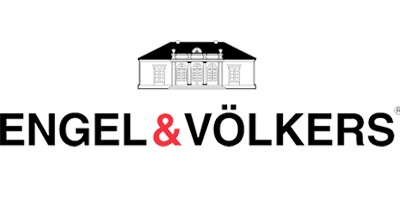 Real Estate Agents & Managers
Jupiter, Florida, United States | 5617448488, email us
Fit for Royalty