'Tis the Season
'Tis the Season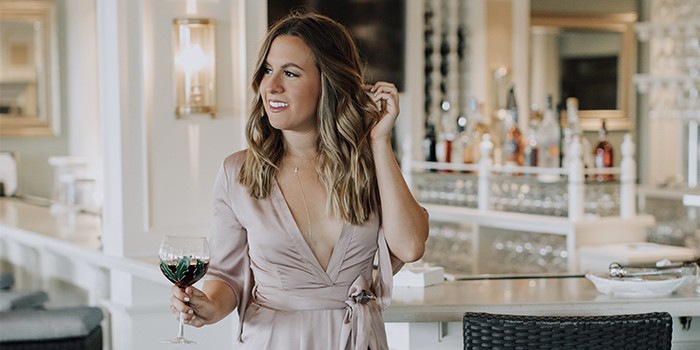 JUPITER, FL – October 30, 2017– The holidays are all about spending time with friends and family, which means having a lot of events and needing perfect outfits to wear to those festivities. I have put together a few looks for several different occasions for you to be the best dressed one in the room!
Holiday Happy Hour
Stay on trend in this champagne satin romper paired with strappy black heels for a fun night out with friends.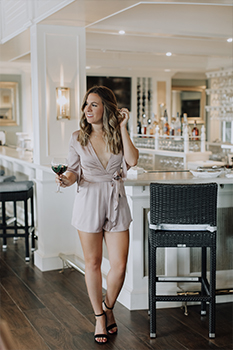 Lola Chiq Boutique
Entertaining at Home
Pair a jewel toned top with jeans for an easy look when hosting your next holiday party at home.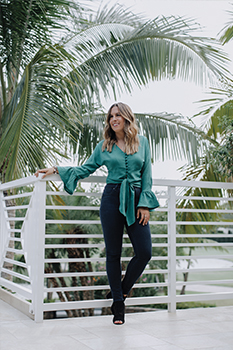 Lola Chiq Boutique
Cocktail Party Chic
This navy lace dress with a luxe neutral tone bag is the perfect feminine look for your a cocktail event.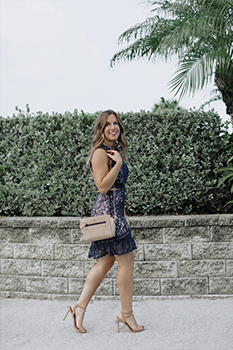 Ella B Boutique
Gala Glamour
Be a show stopper in this strapless black gown complimented with an updo for your next gala or holiday charity event.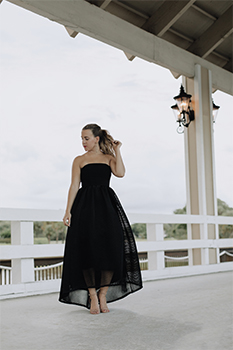 Lola Chiq Boutique
Tips For Avoiding a Holiday Fashion Crisis
#1) Plan your outfits ahead - Take advantage of retailers receiving their holiday product early and try to make a list on your phone of your upcoming events to have when shopping.
#2) Try Something Bold - Now is the time to pull out that statement necklace or leopard accessory that's been hiding in your closet waiting to make its debut.
#3) Now is your time to Shine - There are limited times to wear your sequins and glitter so take advantage of the holiday season.
#4) Buy a pair of comfortable heels - Make sure to have a great pair of heels that you can mingle in that won't end up in your hands by the end of the night.
#5) When in doubt pull out your LBD - A good little black dress (or jumpsuit) is essential in every woman's closet. Add a pop of color with a necklace, pair of earrings or heels and you will have a classic holiday look.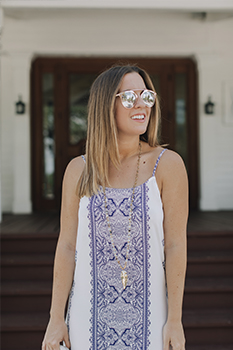 Holland Smith, founder of The Brunette Friend

Fashion blogger and styling entrepreneur Holland Smith, started her business The Brunette Friend in 2016 as a way to express her love for fashion and to help people feel and look their best with her outfit inspiration and tips. From working as wholeshale intern at Jimmy Choo to being an account executive for local brand All For Color, Holland has been involved in the fashion industry since the age of 16. This is her first contribution to InJupiter Magazine, and a fitting one at that, since the holidays is her favorite time of the year.
To purchase these holiday pieces, check out the local boutiques mentioned above.
For more outfit ideas, visit www.thebrunettefriend.com
'Tis the Season