Tips On Caring For the Elderly During Covid-19
Tips On Caring For the Elderly During Covid-19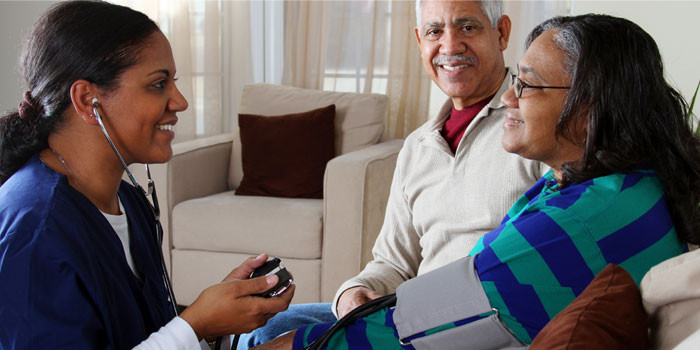 Palm Beach, FL - July 21, 2020 - Caring for our senior family members during the coronavirus pandemic is essential as older adults in Palm Beach County are advised to continue to shelter in place. But for some, the burden of isolation and uncertainty is becoming hard to bear. Luckily Senior Helpers, one of the area's provider of in-home senior care and companionship, has a list of ways you can help elderly loved ones maintain positive mental health during this pandemic.

First, check in with seniors once a day. It may not seem like much, but receiving a phone call daily, even if just for a few minutes can make a big difference. Seniors are at a higher risk to become lonely while social distancing, so scheduling a short time to follow up on how they are feeling, if they need help running an errand or double checking to make sure they have necessary daily supplies, will remind them that they are not alone.
Next, social media tends to come with a lot of distractions that often prove to be frustrating. When it comes to staying connected with an elderly family member through technology, keep it simple. HiLois is a private social network designed specifically for seniors that is controlled by the family remotely. There is nothing extra for grandma and grandpa to do. The app allows a small group of family members and friends to share pictures and messages simply, with no extra noise or confusion.
Additionally, it is important to teach your senior loved one how to navigate telehealth. Many doctors are now using telehealth to connect with their patients during this pandemic, but the technology shift is not something every aging adult is comfortable with. From virtual doctors to online appointments, ordering medical supplies and managing medications, a simple tutorial video can go a very long way before their first appointment. Contact the doctor's office directly, find out which system they will be operating on and either have them send a tutorial or find step-by-step instructions on YouTube.
Another way to care for a senior during the pandemic is to think outside the box. Drive-by parades are better than cake for no reason these days. If you are quarantined with other family members, plan a time to decorate a sign and dedicate an afternoon to drive-by your senior's home to show some love. They can take pictures from their door, signal some air hugs, and create a memory that will last far longer than the coronavirus pandemic. Sending a handwritten letter is also a simple way to boost their spirits.
Finally, do not be afraid to send in reinforcements. There is a wonderful support system of nurses, therapists, and caregivers who can go into a senior's home to help them stay safe and have their needs met during the pandemic. If the role of caregiving becomes too stressful, consider a LIFE Profile Risk Analysis. The five-part assessment takes a comprehensive look at autonomy, safety, medication management and responsibilities to uncover potential problem areas in a senior's life where additional attention is needed. By assessing such events, you can lower the risk factors that have the highest tendency to put seniors in the hospital.
Contact Details
Name: Michael Mohl
Email: Email Us
Tips On Caring For the Elderly During Covid-19