The Doctor's Orders
The Doctor's Orders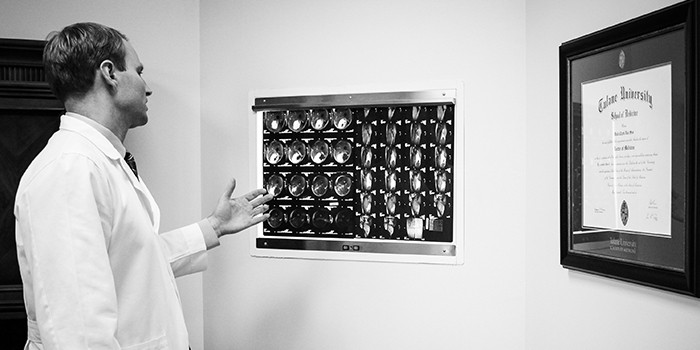 JUPITER, FL – June 20, 2017 – It's always sports season in Jupiter. With warm weather all year long, there's no shortage of pick-up games even when the leagues end. But there is one, very serious, way to end your fun—an injury. That's where Dr. Wade Van Sice comes in.

The phrase "it's who you know" rings true for Van Sice, who started his practice in New Orleans at Tulane University and credits his landing in Jupiter to someone he never met.

That stranger? Dr Frank Cook. A local, well-known orthopedic surgeon who also specialized in sports medicine and unfortunately died suddenly in 2014. "I got a phone call seeing if I was interested in coming in and continuing his practice," says Van Sice. "In medicine, certain centers have different philosophies and techniques and I trained where he did, only 25 years later."

Cook's family wanted to find someone who would take a similar approach to the world of sports medicine. "It was clear to me that he had a big impact in the community and there was a need, so I took that opportunity" says Van Sice.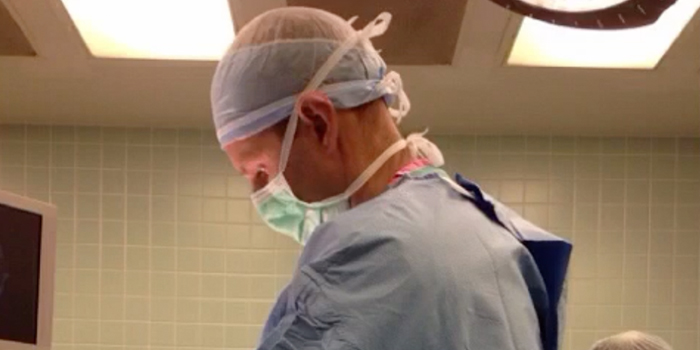 Since then, Van Sice has created a name of his own. He specializes in ACL tears of the knee (common among soccer, basketball, and football players), injuries to the rotator cuff of the shoulder (golfers), elbow injuries (baseball players), and labral tears in the shoulder (wrestlers)—all things he finds are common grievances here in Jupiter.

In addition to treating locals, Van Sice is also a team physician for the Marlins, acting as the local Jupiter doctor for the athletes during spring training and overseeing the minor league system. But it's in his approach to medicine and his relationship with his patients where Van Sice really shines.

Unhappy with the current state of medical care—quick visits, long waits, and minimal or no time with the actual doctor—Van Sice aims to change that within his own practice. "These days, a doctor's office is more like a DMV," he says. "We are in a situation that many doctor's offices need to bring in as many patients as possible to make up for the ever increasing regulatory burdens placed on physicians and oftentimes, you lose that personal connection." To combat this, Van Sice strives to get to know all of his patients. "I'm trying to create an environment where people can spend time with me, one-on-one, and be confident in their care," he says. "My goal is to provide care for the community and keep it accessible."

And to Dr. Van Sice, accessibility is key, especially for his younger patients. His hours increase in the fall, keeping the office open on Saturdays for possible injuries occurring during Friday night high school football games. This prevents unnecessary emergency room visits that often don't give answers to parents and coaches. "I'm open so any of these high school kids can walk into the office and see me, [get an] x-ray, and get a more accurate diagnosis," says Van Sice. "I can communicate with their team and give accurate information back to the people who will be caring for them, increasing the continuity of their care."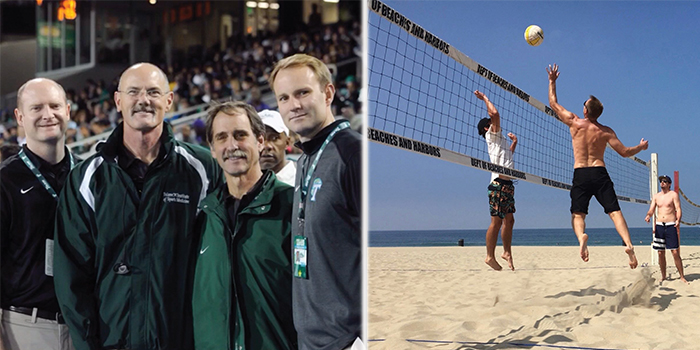 Why go to this length? To Van Sice, his fulfillment comes from helping kids achieve at their highest potential, and he aims to grow the amount of high school clientele that visit his practice. From his experience in New Orleans, he has worked with a range of kids whose athletic ability is their only chance at college, many attaining scholarships solely based on their skills on the field—something they would quickly lose if they were injured and not cared for properly. "The people that are playing sports for the love of the sport are the high school kids," he says. "The best satisfaction I get is when I tell a patient they are cleared to go back to their sport; it's pure with them."

Outside of helping athletes, Van Sice is an athlete himself. Staying true to his new Jupiter roots, he can often be found playing beach volleyball, swimming with the Palm Beach Masters, although he admits he is more of a Loggerhead than a Wahoo, or competing in local triathlons. But he's not all about staying fit. "I didn't realize until I moved here, but I'm a bit of a foodie," he says. You can find him at local spots like, Culinary Café, U-Tiki, and The Woods, where he created a local Clemson club (his alma mater) that meets there every Saturday. Conventional means may not have brought Van Sice to Jupiter, but in just a few short years, Jupiter has become his home.


The Doctor's Orders