The Family That Sweats Together Stays Together
The Family That Sweats Together Stays Together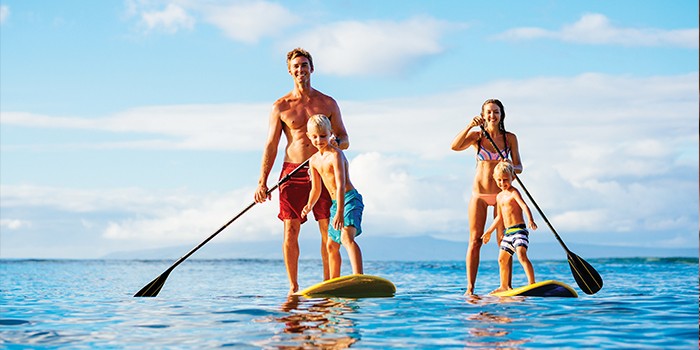 JUPITER, FL – June 27, 2018 – Summertime is finally here and it's time to get active! We can all agree that sticking to a workout routine is much easier and more fun when we have someone there by our side. So, who better to spend the next few months working up a sweat with than our own families?
Fortunately for us, Palm Beach County has something to offer anyone looking to get into shape during the summer, regardless of age or fitness level. And with school being out for a few months, parents can motivate their kids to be outside in the fresh air instead of sitting on the couch all day.
There is no limit to the number of activities you can do together; what's important is finding out what works for your family. Go for a daily bike ride after work with your spouse, enroll the kids in a summer sports league, and take the dogs for a long walk on the beach during the weekend. Make sure to switch up your routine to avoid getting bored. Each day, a different family member can choose what activity the family will be doing that day.
Being active as a family is not only a good chance for bonding time, but also provides an opportunity to teach your children valuable lessons about their health while they are young. It is wise to start establishing good habits now, so they will be excited about health and wellness as they grow older.
We are lucky to live in a place where we have access to a number of beautiful parks and recreation areas. You can also swing by the local community centers for a variety of programs and summer camps to enroll in. Another fun way to stay motivated is to involve friends and neighbors in friendly competition. Organize play dates, running groups, or pool days to incorporate a sense of community and form new bonds with those around you.
Let's face it, it gets hot in South Florida during the summer. You may not realize it, but sweating while exercising is important. Not only does sweat help regulate your body temperature, but it also helps detox the body and aids in a stronger immune system. Hanging out by the water and spending some time in the shade are just two ways to stay a little cooler while exercising. Keep in mind, when you are spending time in the sun and sweating a lot, it is important to rehydrate and replenish lost fluids.
Whatever it is your family decides to do together to stay active this summer, make sure to have fun and enjoy each other's company. After all, that's what family is all about.
Connect with Tommy online at zyckfit.com or on Facebook and Instagram @zyckfit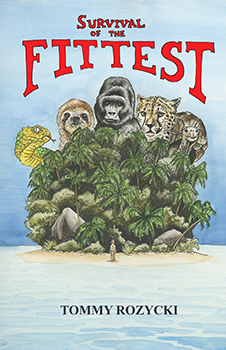 FLORIDA COAST STAFF PICK
Survival of the Fittest by Tommy Rozycki "Survival of the Fittest" is an interactive, fitness- oriented story that will teach children to grow stronger as they read along! The mission of this book is to get kids and families excited about health and wellness. Lessons with demonstrations include: Mindfulness/meditation, calisthenics, yoga poses, and strength exercises.

---
See the Business Behind the Story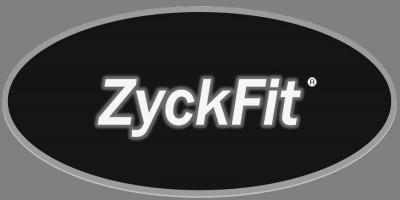 The Family That Sweats Together Stays Together