Structured Freedom
Structured Freedom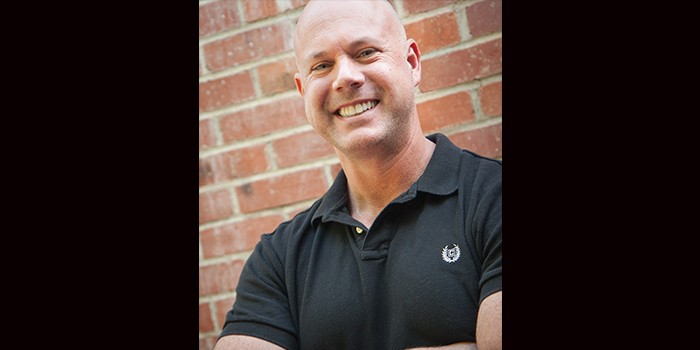 JUPITER, FL – August 29, 2017 – Holistic health is a word popping up everywhere lately, but it's a term that has been around for centuries. In short, holistic health is a connection between the mind, body and spirit, using natural remedies and things like meditation to find a balance between health and overall wellness.
For Shawn Huber, a certified coach with the Center for Coaching Certifications and Certified Coaches Federation and the founder of Structured Freedom, a Transformational Coaching company, it's also about being preventative.
"[Holistic Health] is using natural products to help heal the body and once the body is healed, it's all about being preventative rather than reactive," says Shawn. "When people approach their whole health in the area of feeling better about themselves physically, emotionally and spiritually, it creates a more synergetic way of healing."
But Shawn didn't always have a life that allowed for this type of healing.
When cancer struck in 2003, the fitness guru didn't let it bring him down. Instead, he used the negative experience to create something positive, not just for his own life but for others as well.
But it was many years before Shawn created his mecca of healthy living—when he was just 12 years old—that he found a keen interest in Eastern Medicine and a wholesome lifestyle. "Around 12 years old, I got strep throat constantly and I never understood why," says Shawn. "[Doctors] would always say 'take these antibiotics,' but what they don't tell you is that it kills almost all the good bacteria in your gut, causing things like mono and auto immune issues [down the line]."
In addition to working out, taking amino acids, and drinking protein powders, Shawn took it further by turning these interests into a career. His first step was massage therapy, where he began to understand the psychological component to exercise, which prompted him to become a personal trainer.
As he watched his clients come in daily with negative attitudes and feeling as though they were forced to exercise, Shawn began to change his position on being fit. "I realized people were just looking for quick solutions, and they were working on the symptoms, not the cause, of the problem," he says. "The underlying issue was always that they didn't feel good about themselves, and just by eating better, they felt healthier but they didn't know where to go next."
That's where Structured Freedom and Shawn's career as a life coach took off. "I went into coaching to help people understand why they want to feel or do something a certain way," he says.
As Jupiter residents living in such a close proximity to the ocean, he says that water sports are a great outlet to release negative energy and work out the body and mind. "The salt water that is circulated throughout the ocean and waves produce negative ions, which are very helpful for healing people," explains Shawn.
One of his successful healing programs he provides is the 10-day Detox Program. The purpose is to detox the body by using active charcoal and a liver cleanse. For the first four days, clients eliminate gluten and dairy from their diet. On days five through ten, the diet becomes strictly fruits and vegetables, with the addition of probiotics and digestive enzymes to eliminate heavy metals and flush parasites.
But, in addition to the eating, Shawn also stresses the importance of the mind. The program tells clients to find time every morning and evening to meditate and write down daily inspirations and things they are grateful for.

Shawn tells clients to clean out their lives, from their closets to their refrigerators, teaching the importance of focusing on positive aspects of your life and finding balance.
"What I'm looking for is mindfulness," says Shawn. "Even when they eat, I want them to be more relaxed, to chew food and have a great conversation; it's about creating daily disciplines."
And while Shawn's purpose is to give clients a better overall sense of health and wellness, he justly believes that it's the ultimate way to live.

Structured Freedom