Stephen Asprinio: A Serial Entrepreneur
Stephen Asprinio: A Serial Entrepreneur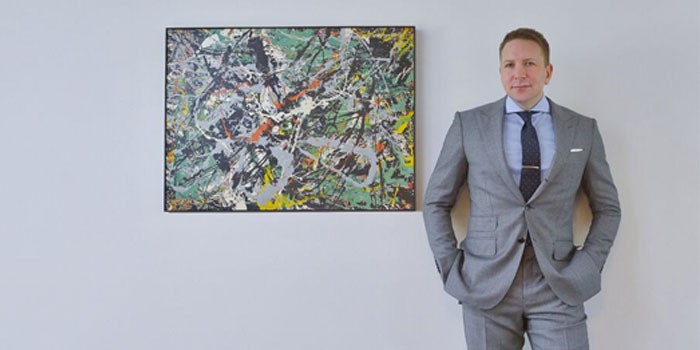 JUPITER, FL – December 27, 2017 – It's Thanksgiving Eve, and I'm sitting across from Stephen Asprinio­—a young man who, after speaking with him, is clearly beyond his years. Suited up in a double-breasted blazer with a perfectly knotted tie (a double four-in-hand, popularized by Gianni Agnelli back in the mid 1900s), a silk handkerchief, and cufflinks that resemble watch movements, he turns to me and proclaims, "If you don't mind, we're drinking Champagne", then smiles and adds, "I don't see any reason why we shouldn't get the holiday started early". We're at Café Boulud at the Brazilian Court, a restaurant he notes as the best restaurant in Palm Beach County, as well as a personal favorite.
If you're a fan of Bravo! Network's Emmy Award-winning series Top Chef, there's no doubt you have heard the name Stephen Asprinio before. As a staple on the acclaimed competitive reality TV show, Asprinio's multi-season appearances from Season 1 to "All-Stars" as both a contestant and a guest were forever memorable given his elitist personality as a fine dining and wine extraordinaire with a passion for hospitality. But despite being in the national and international spotlight, Asprinio's remarkable trajectory marked by a long list of accolades has, in its wake, left a much larger footprint in the world of hospitality.
He is a chef, a sommelier, a restaurateur, and an entrepreneur (plus a brief foray into winemaking in Italy—from the grape that bears his namesake, Asprinio); milestones of a career that began when Asprinio—now 36—was in high school. Back then, he was taken under the wing of chefs and mentors Lisa and Anthony Damiano, who recognized young Asprinio's passion for cooking. He was given the reins to oversee the Damianos' Cucina Nostalgia in Boca Raton, Florida and in the restaurant's first year, Asprinio earned the establishment a three-star review at just 17. He then attended The Culinary Institute of America, where he developed a passion and appreciation for wine's relationship with food, before moving on to Cornell University's School of Hotel Administration to merge his culinary know-how with hospitality management. Also while at Cornell, he trained at Hermann J. Wiemer Vineyards to sharpen his wine palate with an apprenticeship in viniculture.
At age 19, Asprinio became the youngest person ever to pass the United States Sommelier Association certification exam, before also passing the certificate level certification with the Court of Master Sommeliers at 21. From the onset, he trained under world-class chefs and industry leaders, including Michelin-star chef Masaharu Morimoto of Iron Chef fame and famed restaurateur Drew Nieporent of Myriad Restaurant Group, who mentored Asprinio throughout the first part of his career. Staggering success ensued. Then at 22, he took over two wine programs at Las Vegas' Caesar Palace before becoming the wine director at acclaimed Chef Michael Mina's NobHill in the MGM Grand Hotel.
At 26, Asprinio opened his first restaurant, Forté di Asprinio in West Palm Beach, which was named "One of the Top 10 Best New Restaurants in the United States" by the Gayot Restaurant Guide.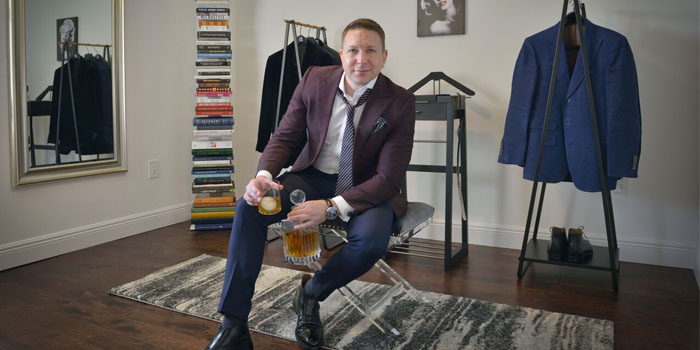 As a culinary and hospitality entrepreneur, Asprinio has lead many start-up restaurants and industry-based projects to success
But, above all his talents, it is his entrepreneurial track that is most resounding. His hospitality consulting firm, SA Hospitality Enterprises, is responsible for the flourishing of numerous start-up restaurants, as well as other industry-based projects from all over the country. One of his New York-based company's most recent projects brought Asprinio to Jupiter's shores; he is contributing his expertise and visionary prowess­—from concept to execution—towards the grand opening of 1000 North, one of Palm Beach County's most highly anticipated restaurants and private clubs.
"I'm a serial entrepreneur," Asprinio quips from across the table. "The sum of my experiences from a dynamic background in food and wine, start-up operations, hospitality management, service, mixology, as well as my various degrees and certifications have coalesced into a rare and unique skill set. My primary goal has always been to add value to the hospitality industry through my creative process and conceptual approach, exceeding all expectations every step of the way, and never compromising my integrity. And I'm always seeking out new, inspiring projects that will continue to allow me to do exactly that."
21 Random Questions for a Modern-Day Bon Vivant
Secret to cooking in a fine dining kitchen? Butter.

Most memorable dining experience in the past 5 years? Per Se in NYC with my mother and father.
Most epic exercise in excess? A 7 1/2 hour "lunch" at Blue Hill Stone Barns in Westchester.
Chef to prepare your last meal? Jean-Georges Vongerichten.
Ingredient you can't live without? Villa Manodori Artigianale Balsamic Vinegar.
The most important seasoning agent other than salt? Acid.
The one tool every cook should own? A razor sharp Japanese Usuba knife.
Go-to corkscrew? Le Thiers.
Never drink wine at? The wrong temperature.
Preferred method of opening Champagne? With a sword.
Smelling the cork is? A faux pas.
Most underrated cocktail? Boulevardier.
Most overrated cocktail? Mojito.
Always start with? A Vesper, followed by Champagne.
And end with? Chartreuse, Grappa,
or Eau de Vie, then more Champagne.
Hangover cure? Dim Sum.
The ultimate sign of respect? Presentation and attention to detail.
Chivalry is? Well-deserved.
Philosophy on life? Strive for perfection, and never settle.
Every man should have? A tailor who he trusts.
Last question. You just happen to come into possession of a time machine. First stop?
Paris, circa 1910. To experience the Belle Époque period, and dine at the Hôtel Ritz Paris with Chef Auguste Escoffier.

Stephen Asprinio: A Serial Entrepreneur