Finding Yourself Again
Finding Yourself Again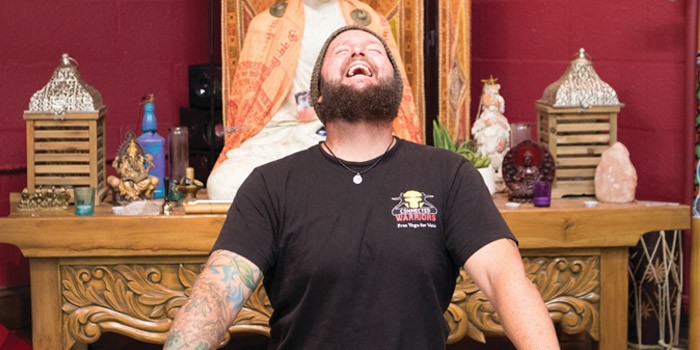 JUPITER, FL – February 26, 2018 – 18 years old. Fresh out of high school. Next in line of men in the family who have served our country. Goal-oriented in the mind and a savage at heart. A young boy enters the Navy. This is where Rob Mahar's story begins.
Driven by the hunger to fight and protect, young Rob began his first tour of six years serving as an anti-submarine Warfare Operator where he would find, track, and destroy enemy submarines. Once his term was completed, he was placed on a reserve list in the case that trained veterans were needed for battle at a moment's notice. For Rob, that moment came on September 11, 2001.
As the country was in serious peril, Rob entered a second tour that would span over 12 years. As Combat Engineer and Mission Commander, he oversaw troops and fortifications while in Iraq and Afghanistan. He also worked within the combined joint special operation task force comprised of the Army, Marine, and Navy.
"We are like professional athletes," states Rob. "We were taking protein, doing runs, weights, 5ks, going on field exercises—you name it. We are soldier warriors; we have to be the strongest, biggest, and baddest individuals in the world."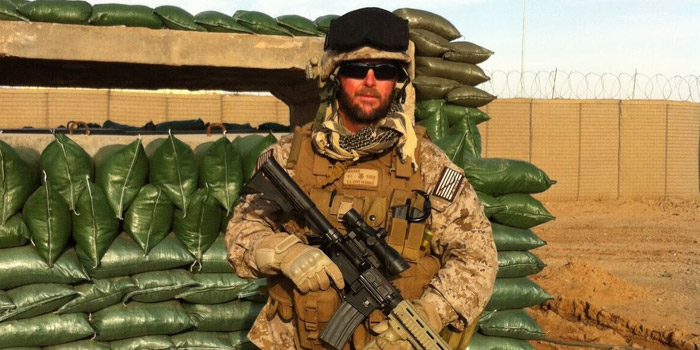 While serving in the Navy for over the course of 25 years, Rob obtained the roles of Anti-Submarine Warfare Operator, and Combat Engineer and Mission Commander
After being released from the Navy in 2013, Rob returned to his old stomping grounds of Palm Beach County where he was born and raised. "At first, I didn't know how to channel my energy. In the service, we are so tuned up at all times. We don't sleep, we eat once a day, we're always go, go, go. So when us veterans come home, we don't know what to do except to go to the Veterans Affairs (VA)."
Diagnosed with post-traumatic stress disorder (PTSD) following his first tour, the battle of depression, anxiety, and stress got worse after his second deployment. Rob would suffer through the hard days of not feeling like he had a purpose, which would lead to drinking, unhealthy choices, and hiding away in his house due to the medications he was taking.
But it was one call in 2014 that gave Rob the push he needed to get out of the hole he had fallen into. A group of his childhood friends he met through surfing NSSA and ESA competitions invited him out to Northern California to get him back on track. They showed him a whole new lifestyle consisting of organic farming, clean eating, and yoga. He has continued to travel back and forth from the West Coast to Florida to Hawaii to maintain the clear mindset he had instilled in his life.
In early 2015 when Rob permanently settled back in Jupiter, he began going to the local Veterans Center for counseling. What he didn't know that would come of it, was that he would be introduced to the solution that would help mend the wounds that had been debilitating his mind and soul.
"One of the counselors suggested that I try Connected Warriors Yoga, which is a group that helps support and facilitate the well-being of veterans and their families," explains Rob. "At first, I wasn't so sure since I've always been a gym rat weight-lifting, but due to my permanent injuries from battle, I gave it a chance and that's where my healing truly began."
Rob began taking yoga classes with the Connected Warriors and at the donation-based yoga studio Kula Yoga Shala in Jupiter. Through learning the art, he discovered breath work that allowed him to control his anxiety, as well as ways to strengthen his core, manage pain, and release stress.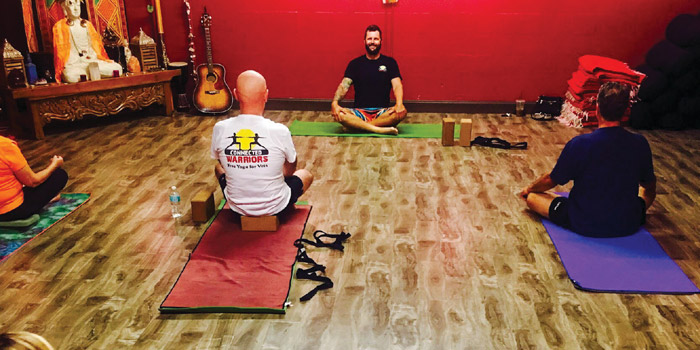 Rob teaches a free class at Kula Yoga Shala on Toney Penna Drive in Jupiter every Thursday at 12pm
Scott Feinberg, the founder of Kula Yoga Shala, heard about Rob's journey and had found such inspiration in his story that he decided to sponsor him to become a certified yoga instructor. Over the course of a year, Rob obtained two yoga instructor certifications and has mastered multiple styles. He now teaches classes at Kula Yoga Shala, the Jupiter Recreational Center for Connected Warriors Yoga and Renewal Coalition, as well as to private clients around the area.
Not only has yoga connected him with veterans and individuals who have experienced similar events, Rob has also found a community of veterans in Jupiter through organizations such as American Legion and the Veterans Center to whom he can connect, attend events, and enjoy outdoor sporting with. He encourages anyone who has served to go out of their comfort zone and join their tight-knit group because it only takes one step in the right direction to change your life.
Rob plans to start a non-profit organization called The Bearded Lotus. His mission is to build centers for not only veterans, but for any individuals to learn about yoga, have a community to be a part of, and have a safe place to go to. He believes that in order to stay on track, you need to stay active and provide self-help and that yoga reinforces the mind, body, and spirit.
"I am still growing and I will be for the rest of my life. I want to help others who have gone down the same path as I did and show them that you can get better. If I could save one life, everything I do is worth it," affirms Rob. "We need to heal the veterans, heal the community, and heal the nation."
For more information on Connected Warriors Yoga, go to www.connectedwarriors.org. For more information on The Bearded Lotus, go to www.beardedlotus.org or follow on Instagram @bearded_lotus.

---
See the Business Behind the Story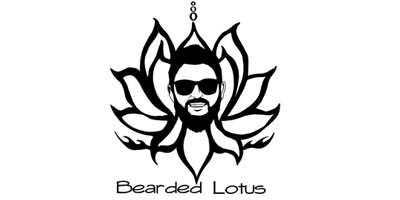 Jupiter, Florida, United States | 561-371-9932, email us
Finding Yourself Again