Florida Coast Magazine Becomes An Official Media Partner for the Namath Golf Legends Florida Tournament
Florida Coast Magazine Becomes An Official Media Partner for the Namath Golf Legends Florida Tournament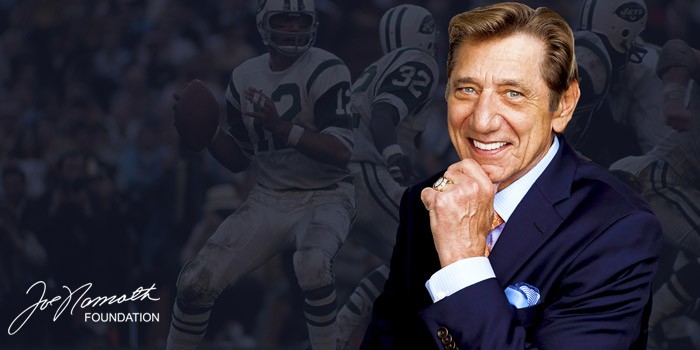 JUPITER, FL – April 6, 2018 – Only two weeks to go until the premier celebrity golf tournament in the country, The Namath Golf Legends Florida, is here. The Namath Golf Legends Florida event, which will benefit the Joe Namath Foundation, will be held at the prestigious PGA National Resort & Spa in Palm Beach Gardens, Florida and will run through April 20-21, 2018.
Florida Coast Magazine has been named an official media partner for the tournament, and as such is proud to present special discounted tickets for golf enthusiasts who look to attend the star-studded Joe Namath Legends Golf Kick-off Reception event, which will feature sporting celebrity appearances of the likes of Johnny Bench, Bobby Orr, and 20 other sports Hall of Famers, including "Broadway" Joe Namath himself.
The details of this exclusive offer includes:
A chance to meet NFL Legend "Broadway" Joe Namath and his team of All-Star celebrities at The Legends Golf Kick-off Reception - Friday, April 20 from 6- 9 PM at PGA National Resort and Spa.

All guests will Receive a Special Joe Namath Thank You Gift.
Florida Coast Magazine is pleased to present more than a 16% discount on tickets, instead of the regular $1,200, tickets for the event are available at a $1,000 donation. Deadline for ordering tickets is Wednesday, April 18th. To take advantage of this exclusive offering and reserve your ticket, please contact Florida Coast Magazine at 561-768-9793 or Brooks Thomas at 516-665-3900. You can also reserve your ticket by visitng www.JoeNamath.org. Tickets are limited and going fast!
About The Joe Namath Foundation:
NFL Legend and Pro Football Hall of Famer Joe Namath is a "Champion" both on-and-off the field. Joe has supported numerous charitable causes throughout his life. Through his personal involvement with these charities, he has rallied volunteers, sponsors, and celebrities to raise over 100 million dollars. In 2017, Joe and his team launched the Joe Namath Foundation. The private 501(c)(3) supports children's charities, neurological research, educational scholarships, and special need-based causes. The foundation will distribute grants throughout the calendar year. The Joe Namath Foundation will award grants annually to organizations that meet the set criteria. A primary grant recipient will be selected for each special event and will receive a larger grant donation. Additionally, numerous smaller grants will be distributed throughout the calendar year to select children's charities and neurological research. For Tournament information, visit
www.joenamath.org
or call the event hotline at 917-553-8131.
Contact Details
Name: Brooks Thomas
Email: Email Us
Phone No: 516-665-3900
Florida Coast Magazine Becomes An Official Media Partner for the Namath Golf Legends Florida Tournament