Grant Creates Christmas in July for Clients at The Arc
Grant Creates Christmas in July for Clients at The Arc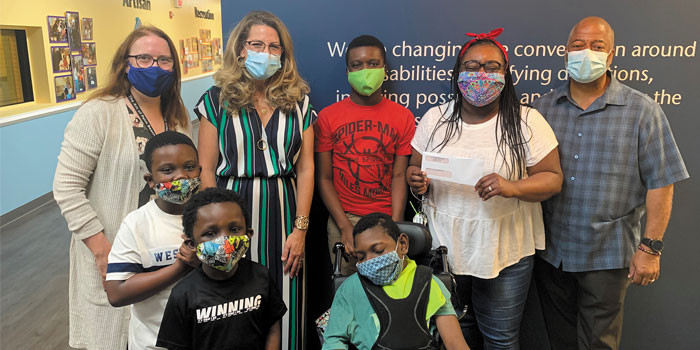 Riviera Beach, FL - July 27, 2020 – It's July, but for some families served by The Arc of Palm Beach County it feels like Christmas. Seven families received checks for $7,000 each to make their lives a little merrier. In total, the nonprofit was awarded $49,000 to help people with disabilities as part of The Mary Alice Fortin Foundation's Christmas in July program.
Each year, the Palm Beach foundation selects charities that enhance the lives of low-income and disadvantaged individuals. The Arc nominated seven families with exceptional needs and financial challenges.
"With job cuts, medical bills, and the stress of keeping already health-impaired loved ones safe during the pandemic, this is truly a gift for our families," said Kimberly McCarten, The Arc's president and CEO.
The Christmas in July initiative does not specify how the funds must be used, giving recipients the flexibility to cover their immediate needs. The Arc serves more than 3,100 families each year. Along with educational and recreational activities, The Arc also provides residential housing and in-home or center-based respite care to help parents find balance as they care for their children.
Contact Details
Name: Venue Marketing Group
Email: Email Us
Phone No: (561) 844-1778
Grant Creates Christmas in July for Clients at The Arc