Fight Like A Girl
Fight Like A Girl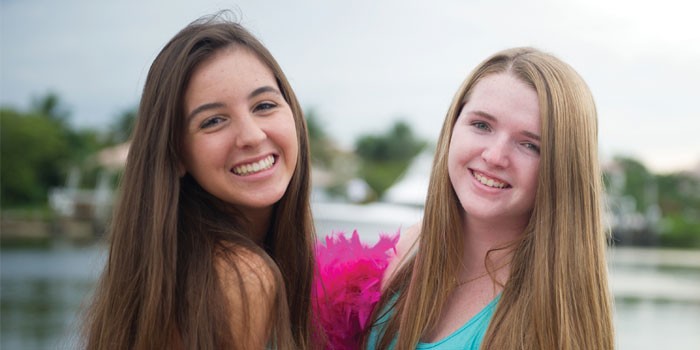 Bikinis, boats, and fun. Sounds like another great day in South Florida, right? Add in raising money for a terrific cause, and say hello to the Bluewater Babes.
Best known for starting Palm Beach County's first all-female fishing tournament, this group of passionate women have brought people together and left their mark on the battle against Breast and Ovarian Cancer over the past decade.
Last year marked the creation of the Bluewater Babes Teen Division, headed by co-chairs Corri Kirvin and Sophie Smith. These two young women became involved with Bluewater Babes about three years ago because they had both witnessed how cancer was affecting the lives of their friends and their loved ones.
In their inaugural year, the Teen Division blew away their original goal and raised over $25,000 for their cause. According to Smith, this year's goal is to hit the $35,000 mark.
In addition to helping women diagnosed with cancer, the Teen Babes want to bring awareness to how the "second string afflictions" affect the family members as well. Funds raised help to alleviate bills and stress for the family so mothers can focus on their treatment.
"The teen division was created to allow teens to give back to people in their community," says Kirvin.
So how can young adults get involved? There is a Teen Babe high school ambassador program for both females and males to join. A few of the program's tasks include helping to spread the word for the annual fishing tournament, collecting gift donation items for raffle prizes, and helping to obtain sponsorships. The ambassador program is a great way for teens to make friends, earn community service hours, and make a difference.
The Bluewater Babes' annual Fish For a Cure tournament will be held on Saturday, October 6th, 2018 at Sailfish Marina Resort in West Palm Beach. Registration is now open at www.fishforacure.com.
For more information on the Bluewater Babes Teen Division, follow them on Facebook and Instagram at @bluewaterteenbabes or visit www.fishforacure.com/teenbabes to get involved!

Fight Like A Girl