Feast of Little Italy at Abacoa in Jupiter Cancelled
Feast of Little Italy at Abacoa in Jupiter Cancelled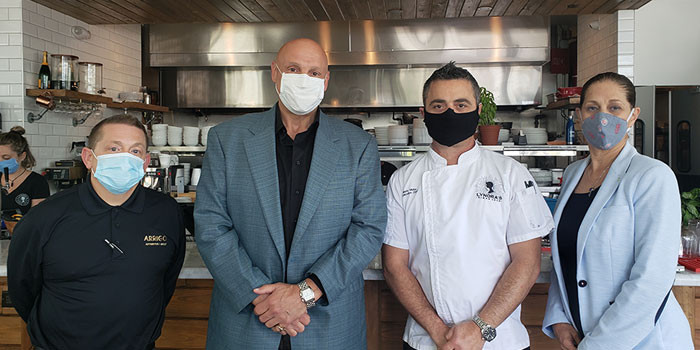 JUPITER, FL – July 29, 2020 – Jerry Somma, President of Via Production, Inc., and festival producer of the Feast of Little Italy announced the cancellation of the Feast of Little Italy at Abaoca in Jupiter for November 2020.
The Feast of Little Italy began 19 years ago with a dream and a vision to create an experience rich in Italian culture to share. With family tradition and values at the core of its mission, the Feast continues to serve as the signature event that brings together generations to celebrate marked contributions by great Italians. Through food, music, art, and history, over the three-day-festival, we remain steadfast in encouraging the importance of bringing together the community, rooted in the importance of family. We continue dedicated to staying mindful of the hardships that our ancestors endured in migration to this great country and proud of our Italian American heritage. To date, over 600,000 people from across the state of Florida have attended the Feast since its inception. For the past 19 years, the Feast of Little Italy has impacted the community by bringing tourists, residents, from in and out of the county to Jupiter for three days. The Feast of Little Italy continues to have a huge economic impact on our local businesses, restaurants, hotels, and retail stores from everyone who attends and spends time and money in and around Jupiter for three days.

Today, on National Lasagna Day, the cancellation announcement came with a heartfelt message as festival producer Jerry Somma stated, "Family is a huge part of our culture, and we don't want to jeopardize the patrons that we have had for the past two decades. Our professional and moral responsibility is to our festival fans, vendors, staff, and community, not to have the festival this year.
Jerry Somma shared the announcement with Joe Tufo, Ana Barreto, representatives from Arrigo, the presenting sponsors, and sponsor chef Mario Mette, of Lynora/s Alton, that the festival will continue as they prepare to celebrate the 20th Anniversary on November 5-7, 2021 at Abacoa in Jupiter. The major announcement came as Jerry Somma stated that "giving the current economic impact on everyone, the Feast is committed to making the 20th Anniversary of the Feast free to all as we welcome the community back."
Contact Details
Name: Jennifer Sardone-Shiner
Email: Email Us
Phone No: (561) 891-7278
Feast of Little Italy at Abacoa in Jupiter Cancelled