Evelyn & Arthur to Support Adopt-A-Family with Special Shopping Event
Evelyn & Arthur to Support Adopt-A-Family with Special Shopping Event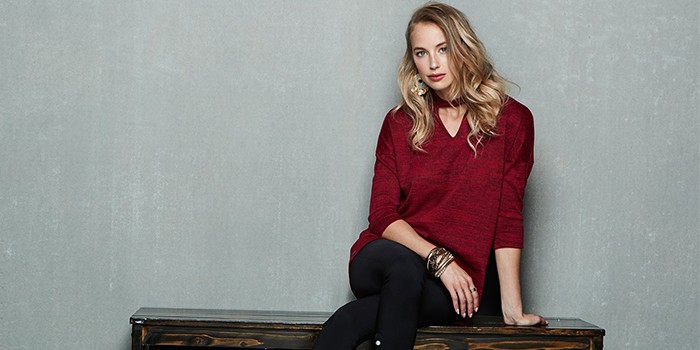 PALM BEACH GARDENS, FL – February 26, 2018 – Evelyn & Arthur is continuing their tradition of philanthropy with an in-store shopping event for customers with 10% of all sales going to support the programs of Adopt-A-Family of the Palm Beaches. The special, one-day event is a win for everyone as shoppers of the popular locally-owned company will enjoy a 10 percent savings off their own purchases.
"We are honored to support the life-changing work of Adopt-A-Family," said Adrianne Weissman, president of Evelyn & Arthur who is familiar with the organization's 35-year history of serving families in the Palm Beaches.
Evelyn & Arthur is known for supporting area nonprofits at all ten of its store locations. Weissman says she is impressed with Adopt-A-Family's local, state, and national recognition for innovative programming, outcomes, and provision of supportive services including its eleventh consecutive four-star rating by Charity Navigator in 2017, a significant achievement that less than one percent of nonprofits accomplish nationwide.
"Support of generous corporations like Evelyn & Arthur is what makes our work possible, particularly as we work to address the affordable housing crisis here in Palm Beach County," shared Matthew Constantine, CEO of Adopt-A-Family. "The overwhelming need in our community requires a great deal of collaboration. We are confident this relationship will help us do so much to help those in need."
The Friday, March 16th event will take place from 5:30 p.m. to 7:30 p.m. in Evelyn & Arthur's Palm Beach Gardens store located at 10937 Military Trail located in the Garden Square Shoppes in the heart of Palm Beach Gardens, just west of Interstate 95 at the corner of PGA Blvd and Military Trail. Regular store hours are Monday – Saturday from 10 a.m. to 6 p.m.; Sunday from noon – 5 p.m.
About Evelyn & Arthur:
A family business for more than 32 years, Evelyn & Arthur is the home of ageless women's fashion. With a focus on captivating colors and fabulous fit, the company prides itself on styles that look amazing on every body. The company's ten locations, and a team of personal wardrobe consultants that treats you like family, will have you wanting to shop again and again.

About Adopt-A-Family:
Adopt-A-Family of the Palm Beaches is dedicated to providing programs, services, and solutions to homeless and low-income Palm Beach County families experiencing a crisis. The organization's mission is to strengthen families with children in their efforts to achieve stability and self-sufficiency by providing access to all-encompassing services. To achieve this mission, the agency provides physical housing units, rental assistance, homeless prevention services, youth educational programming, and supportive services.
Contact Details
Name: Jennifer Martinez
Email: Email Us
Phone No: (561) 301-4998
Evelyn & Arthur to Support Adopt-A-Family with Special Shopping Event