Eat Good, Live Well
Eat Good, Live Well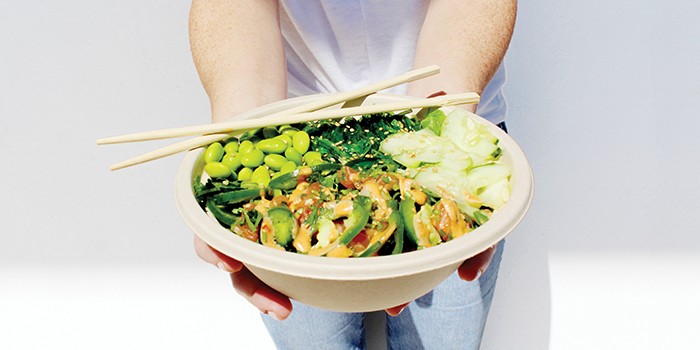 WEST PALM BEACH, FL – June 27, 2018 – Grandview Public Market has taken the recently developed West Palm Beach Warehouse District by storm and if you have not been yet or seen the mouthwatering photos on your social media feed, then you are missing out. The multi-vendor gourmet food hall generates an experience that will stimulate the taste buds, bring friends together, and most likely end up on your Instagram with the trending location, food, and activities available in the beautifully designed and muraled, repurposed mid-century warehouse. Coupled with a unique event space, as well as barre, cycle, and yoga classes, this hot spot is here to stay in Palm Beach County. Here is a quick peek at each of the 12 vendors on site.
ZIPITOS
Taco Tuesday should not be an option any more with this Mesoamerican fusion cuisine that serves unique tacos, pupusas, and homemade aqua frescos.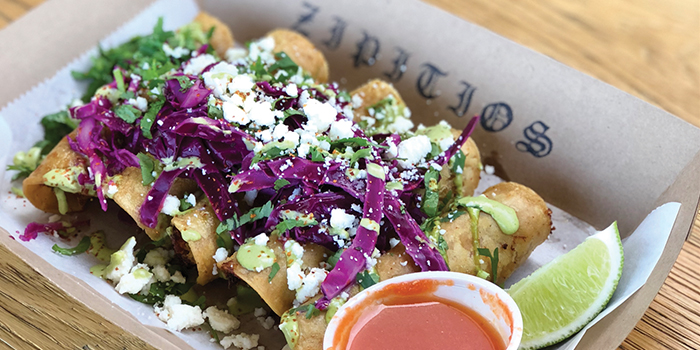 CLARE'S CHICKEN & WINE

A premier chicken and burger shop featuring everything from their signature cheeseburger to their famed Korean Fried Chicken sandwich to "fancy" open-faced sandwich offerings (tip: avocado toast is on the menu).
CELIS PRODUCE
A boutique farm-to-table grocer specializing in organic breakfast bowls, cold-pressed juices, and fresh smoothies. With offerings like 'El Flamingo,' which is a blend of coconut milk, dragon fruit, banana, mango, chia seed, and honey, you can already tell this is a one-of-a-kind shop.
GRACE'S FINE FOODS
A full-service, hormone-free, pasture-raised butcher shop offering an array of heritage breed meats, sandwiches, salads, as well as daily fresh sausage.
OLIVE OIL OF THE WORLD
A family-owned business that imports specialty Italian farm-to-bottle olive oil, vinegar, cheeses, pastas, and more from all over the world.
QUINN
A charming shop that provides a curated selection of trending home goods, creative gifts, and paper goods (don't miss their card selection).
THE BAR AT CLARE'S
To fulf ill the market's bar necessities, Clare's provides craft beer, wine, and a craft cocktail service featuring Frozé (f rozen rosé) and a Sunset Spritz that everyone and their mother has been talking about.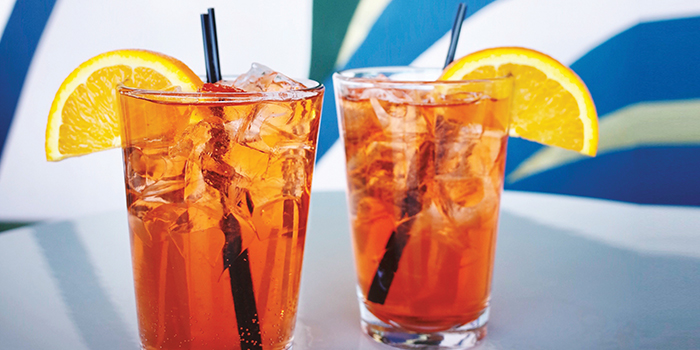 CREMA
An interactive dessert purveyor has brought ice cream to life with an all-natural rolled ice cream that is made right in front of your eyes. You can even enjoy it in a taco cone shell.

RABBIT COFFEE ROASTING CO.

A coffee shop that serves cold brew coffee and matcha, espresso drinks, and tea, along with bagels and pastries from Wynwood's Zak the Baker.
RAMEN LAB EATERY
A Japanese ramen laboratory that utilizes local, sustainable ingredients to cultivate their famous ramen, handmade dumplings, and bao buns.
THE CORNER
A Detroit-style pizza joint that curates pizzas with all kinds of toppings including red pies (like The Grandview with house made sausage, spinach, and ricotta), white pies (check out The Super- Fly with ham, pickled pineapple, and jalapeño), and salads.
For more information on Grandview Public Market, go to www.grandviewpublic.com and follow them on Instagram @grandviewpublic.


Eat Good, Live Well