Big Success in a Small Town
Big Success in a Small Town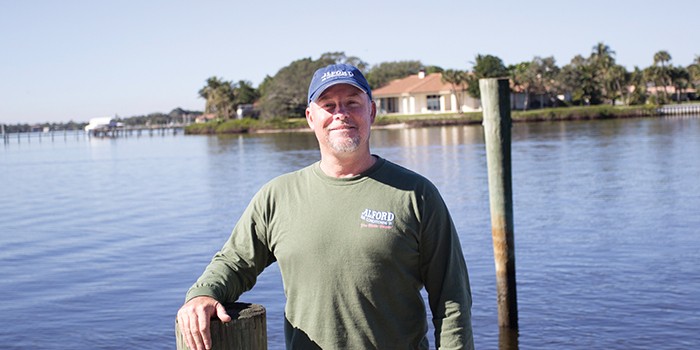 JUPITER, FL – December 27, 2017 – Hometown heroes come in many shapes and sizes, and InJupiter has found just that in longtime local, Rick Alford, who began a small, family-owned and operated air conditioning business in 1975 based here in the seaside town of Jupiter. What Rick did not envision, was that over the next 42 years this local business would not only benefit him and his family, but the entire Jupiter-Tequesta community.
When the business began back in 1975, the residents of the greater Jupiter area grew to depend on the company for their values, honesty, integrity and commitment to the local residents and businesses. At the time, Alford Air Conditioning was the only air conditioning company in town that provided essential service to the community. Over the past four decades, the Alfords have remained involved with local charities and nonprofit organizations such as: Rotary Club, local Boy Scouts, and Blue Water Babes (whose main focus has been to continue the fight against breast cancer). And the best part of it all is that the Alfords are your neighbors.
In 2000, Rick's son, Mark, took over the company and it has since grown to over 25 employees, and has continued the tradition of serving the community through providing their fellow neighbors with the highest quality of service and expert advice.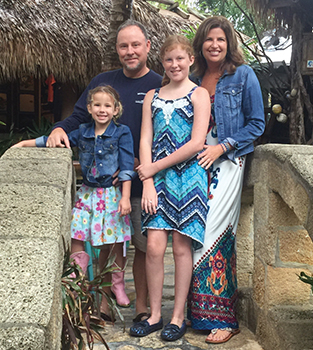 Mark Alford, owner of Alford Air, treats customers like his own family, pictured here
"We treat others the way we want our family to be treated," explains Mark. "Through providing excellent customer service, we believe the key ingredient is what has caused us to thrive for over four decades in the Jupiter and Tequesta communities. We aren't about the money; we are about our people."
Recently, many of the local air conditioning companies have been acquired by larger corporations, however, the Alfords have chosen to continue as a family-operated company keeping the values and integrity they've earned over the last 42 years intact.
Alford Air Conditioning Inc. will continue to keep South Florida homes cool and comfortable for decades to come.
For more information on Alford Air Inc., go to www.alfordac.com

Big Success in a Small Town