296 Local Babies To Sleep More Safely Thanks To Clinics Can Help
296 Local Babies To Sleep More Safely Thanks To Clinics Can Help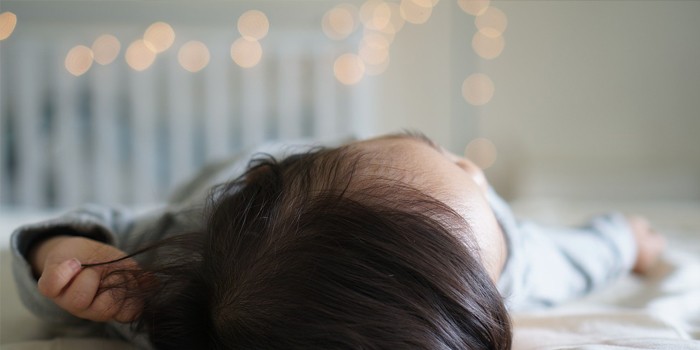 JUPITER, FL – December 20, 2017 – Clinics Can Help, Palm Beach County's only nonprofit organization that collects and donates medical equipment and supplies for children and adults in need, recently received a grant from The Law Enforcement Trust Fund through the Palm Beach County Sheriff's Office to fund the donation of close to 300 cribs, to families who cannot afford safe sleeping environments for their infants. The cribs will be given tofamilies through eight partner community organizations, including Adopt-A- Family of the Palm Beaches; Bridges of Belle Glade; Caridad Center; El Sol; Families First; Healthy Mothers Healthy Babies; Healthy Steps; and The Lord's Place.
According to the American Academy of Pediatrics, more than 3,500 babies in the U.S. die suddenly and unexpectedly every year while sleeping. Often, this is due to sudden infant death syndrome (SIDS) or accidental deaths from suffocation or strangulation. In many cases, these tragedies could be avoided with a safe sleeping environment and by educating parents of the do's and don'ts to protect babies from sleep-related deaths.
"Many parents in our community cannot afford cribs for their infants and unknowingly put them at risk," said Owen O'Neill, executive director of Clinics Can Help. "The grant from the Palm Beach County Sheriff's Office is truly lifesaving. It gives nearly 300 families a safe sleeping environment for their babies, and education to protect their children from dangerous sleeping conditions."
Clinics Can Help was founded in 2005 by Owen O'Neill as a place where individuals could donate their gently used medical equipment, which could be cleaned, refurbished and donated to people in need in the county. At the time, Owen was working as a hospice nurse. He recognized that a wealth of durable medical equipment and supplies could be redistributed to those in need, but could not otherwise afford it. Today, the organization has six full-time employees, a warehouse stocked with equipment and supplies in West Palm Beach, and a new site in Belle Glade, Florida in partnership with Arc of the Glades. In the last 12 months, Clinics Can Help has assisted more than 2,200 clients new by donating more than $900,000 worth of recycled medical equipment.
About Clinics Can Help:
Clinics Can Help is a nonprofit organization based in Palm Beach County that provides durable medical equipment and supplies to children and adults in need. Clinics Can Help is committed to helping the environment and healthcare by the efficient recovery and distribution of medical equipment and supplies.
Contact Details
Name: Madelyn Martinez
Email: Email Us
296 Local Babies To Sleep More Safely Thanks To Clinics Can Help