13th Annual Stars Ball Treats Terminally Ill Children to a Night of Hollywood Glamour
13th Annual Stars Ball Treats Terminally Ill Children to a Night of Hollywood Glamour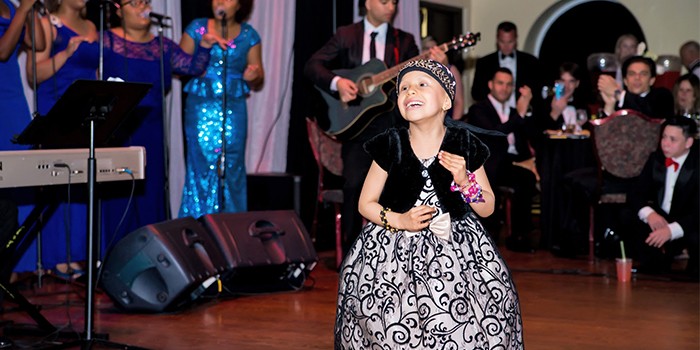 JUPITER, FL – February 20, 2018 – The 13th Annual Little Smiles Stars Ball will take place Saturday, February 24 at 6 p.m. at the Harriet Himmel Theater in CityPlace, Downtown West Palm Beach. The gala benefits Little Smiles of Florida, a local nonprofit organization that helps bring smiles to the faces of children in hospitals, shelters and other facilities.

Each year, nurses who work with Little Smiles nominate children with life-threatening illnesses to receive special recognition at the Stars Ball. The "stars" are chosen for their extraordinary bravery, character and talent. They are treated like celebrities for the day, complete with makeovers, gowns, tuxedos and complete red-carpet treatment.
The annual event is modeled after a Hollywood awards ceremony with award distribution, dinner, dancing, silent auction and more. Kevin, Virginia and Jason from WRMF's The KVJ Show host the event. "America's Got Talent" contender Sal Valentinetti will also be there for a special performance. At least 300 people attend the event, and hundreds more line the streets of CityPlace to watch the "stars" walk down the red carpet flocked by paparazzi.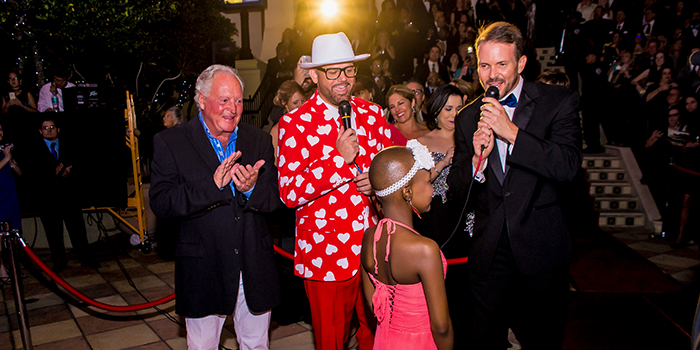 "This is not your typical charity dinner," says Little Smiles President Chip Lubeck. "The Stars Ball is all about giving these kids a night they will remember forever – a big production to let them know how very special they are. Guests are fortunate participants who get to a play a role in an extraordinary moment in these children's lives."
Thanks to the kindness of local businesses and individuals, funds raised during the Stars Ball will benefit thousands of South Florida children facing devastating circumstances including terminal illness, abandonment and other trauma.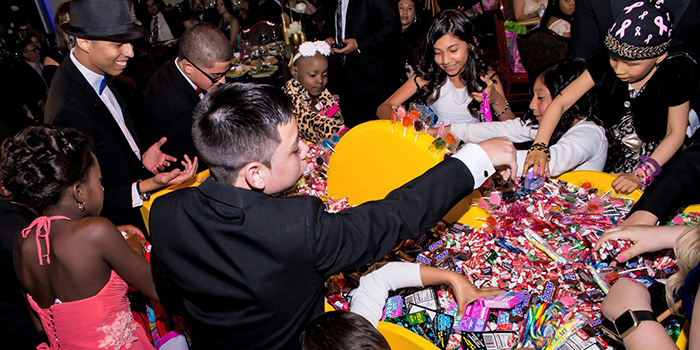 This year, Florida Public Utilities has signed on as the presenting sponsor. President and CEO of Convergence Technologies, Inc. Marc Kruer and his wife, Beth, will serve as honorary chairs for the event.
"We are incredibly grateful for our Little Smiles supporters," Lubeck says. "Our mission truly comes to life at the Stars Ball. These kids, who have been through so much, forget about everything for a while and light up in the moment."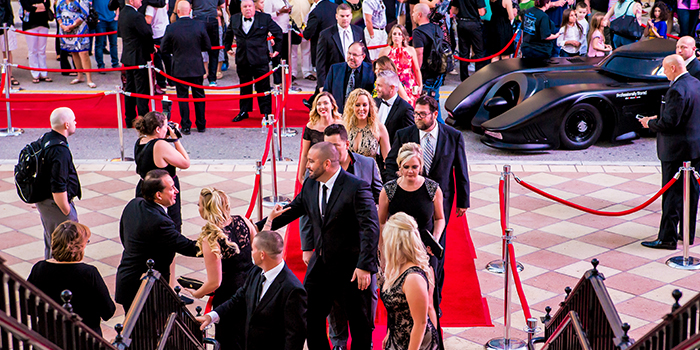 About Little Smiles
Little Smiles helps heal hearts and create little smiles by providing gifts and fun activities to children impacted by serious illness, homelessness or tragedy. Little Smiles is a South Florida nonprofit organization that partners with nurses, social workers and staff in hospitals, shelters and other facilities to provide wish fulfillment and activities for the children in their care. From hospital room pizza parties and visits from Santa to its grand "Stars Ball" gala, Little Smiles gives kids the chance to be kids during difficult times.

Contact Details
Name: Stephanie Duesing
Email: Email Us
Phone No: 561-899-4700
13th Annual Stars Ball Treats Terminally Ill Children to a Night of Hollywood Glamour