Hats Off Nonprofit Awards to Honor 126 Nominees on October 2nd
Hats Off Nonprofit Awards to Honor 126 Nominees on October 2nd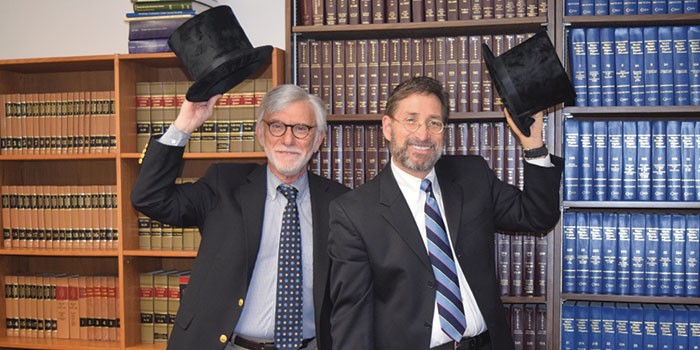 West Palm Beach – Nonprofits First, Inc. has announced 126 nominees, representing 114 local nonprofit organizations and community partners, will be recognized at its second annual Hats Off Nonprofit Awards ceremony.
The event, a spirited, hat-themed cocktail reception, will take place on Tuesday, October 2, 5:30 – 7:30 p.m. at the Harriett Himmel Theatre in West Palm Beach. John Foley and Robert Bertisch of Legal Aid Society of Palm Beach County Inc. will emcee the evening. Eight of the 126 nominees will win Hats Off Nonprofit Awards. The winners in each category will be unveiled on stage during the ceremony.

A blue ribbon panel of 40 community leaders in the public and private sectors will select the winners. Two live awards will also be announced at the event. Guests will be invited to vote on the People's Choice Award, which will acknowledge the nominee receiving the most votes. Also, judges will be scouting for creativity when selecting a winner of the first ever Best Hat Award.

"We are thrilled to have even more nominees than we had last year," said Jessica Cecere, CEO of Nonprofits First, Inc., which is hosting the event. "It's a real testament to our community's appreciation for the people in the business of doing good in Palm Beach County."

Funds raised from this unique event benefit Nonprofits First Education and Rising Leaders programs. These programs focus on the professional development, leadership and training the nonprofit community volunteers and employees need to lead and succeed.

To view the nominees, visit https://www.nonprofitsfirst.org/page/HatsOffNominees To purchase tickets, go online to www.HatsOffAwards.org or call Nonprofits First at 561-214-7435.

For more than 11 years, Nonprofits First, Inc. has been the leading resource for strengthening the administrative and operational capacity of nonprofit organizations in the community. Comprised of experienced professionals, consultants and volunteers, the vision of Nonprofits First is a community in which all nonprofits achieve their highest level of success.

Photo 1: Hats Off Awards Emcees John Foley and Bob Bertisch of Legal Aid Society of Palm Beach County, Inc.
Contact Details
Name: Charlotte Gill
Email: Email Us
Phone No: 561-910-3891
Hats Off Nonprofit Awards to Honor 126 Nominees on October 2nd