Treasures of the Sea
Treasures of the Sea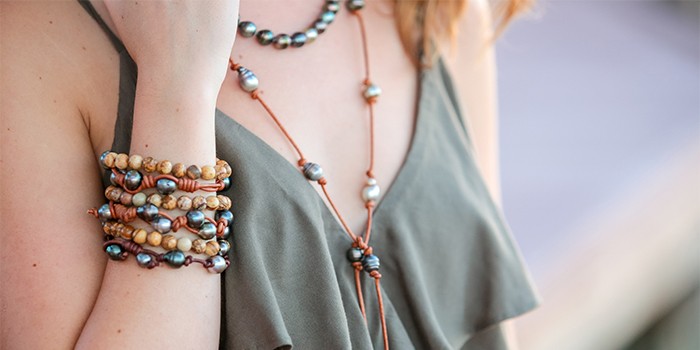 JUPITER, FL – November 1, 2017 – As residents of a seaside town, many desire to find local, trendy, high-quality jewelry lines with designs that are wearable from the Jupiter Sandbar to Palm Beach Island nightlife, and Brooke Hartman has achieved just that. As a Jupiter-native, she has created Sea Lustre Jewelry, an organic-based brand that surrounds hand-picked pearls from the tropics designed to complement any look for any age.
As once a long-term employee of Jupiter Jewelry, Brooke was always drawn to the look of pearls and had a passion for selling the beautiful ornament, yet she found that customers did not always flock to a string of pearls that are classically known and sold. After doing some research and graduating from The Gemological Institute of America, she wanted to create a jewelry line devoted to pearls that could be worn casually, as well as lavishly.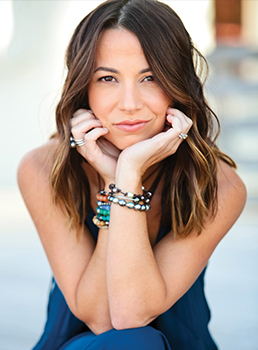 Brooke Hartman, founder and owner of Sea Lustre Jewelry and Sea Lustre Living
In 2013, Brooke began to string the treasures of the sea onto colorful thread to make fine-looking, simple pieces of jewelry. At first, she gave them to friends and family to wear, and then sold them in the pearl section of Jupiter Jewelry to see how much traction they would gain. "As more and more people started to buy my jewelry, I began to realize that I could really make a business out of it," explains Brooke.
After gaining sales from local retailers, in 2015 she and her husband went on a three-month trek across the South Pacific visiting Tahiti, Australia, and Bali on a mission to find a direct source to acquire her pearls. "Even though I had used the Tahitian Pearls since I started, once I saw them in their natural habitat, I fell even more in love with the raw beauty of their composition and aesthetic," says Brooke. "Since then, I have continued to buy them directly from the pearl farms in Tahiti, taking a trip once a year to handpick some myself."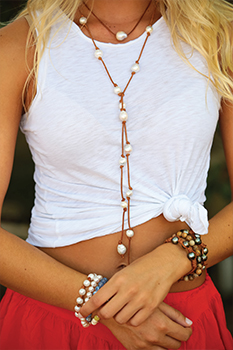 Over the past year and a half, Brooke has made Sea Lustre her first priority. She launched the company's website where they sell all of their jewelry direct-to customers, and exponentially expanded their sales to retailers through attending national trade shows, pop-up shops, as well as over 30 local shows. Sea Lustre jewelry is now internationally sold and held in approximately 100 high-end boutiques and jewelry stores from St. Barts to Hawaii to the Carolinas, to name a few.
Since her launch, she has kept true to designing her jewelry lines with high-quality pearls, but has expanded to using all organic materials that include sterling silver, naturally dyed leather, and gem stones. As Sea Lustre is comprised of 10 collections that consist of many styles of hand-made necklaces, bracelets, and earrings ranging from $35-$600, Brooke claims that her designs are inspired by her worldly travels, the ocean, what's trending in fashion, as well as Jupiter itself.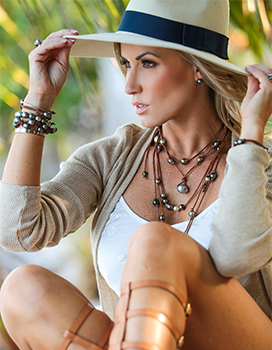 "Some of our pieces are named after locations in Jupiter such as the Catos necklace, the Love Street necklace, as well as the Juno Collection," states Brooke. "As a fifth generation native to the area, there is so much our town has to offer. I just love it when I see locals wearing my designs; it's the best feeling!"
And that feeling will only get stronger as she has recently opened a showroom in Tequesta (by appointment only), and has added on a second component to her business—"Sea Lustre Living." Inspired by her trips to Bali, she will now sell exotic imported homeware such as brightly colored handwoven pillows, live edge wood slab tables, recycled teak, as well as fun accessories to decorate your home with, all while bringing the spirit of the coral reefs and forested volcanic mountains of the islands to Jupiter. The first open house for Sea Lustre Living will be held November 8th through the 12th. Sea Lustre will only continue to ride the waves of success into your jewelry collection and home one piece at a time.

Treasures of the Sea